Description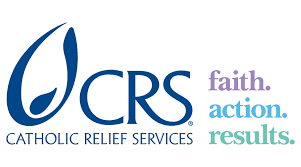 About CRS
Catholic Relief Services is the official international humanitarian agency of the Catholic community in the United States. CRS works to save, protect, and transform lives in need in more than 100 countries, without regard to race, religion or nationality. CRS' relief and development work is accomplished through programs of emergency response, HIV, health, agriculture, education, microfinance and peacebuilding.
For nearly 60 years, CRS has taken the lead in responding to natural and man-made disasters affecting Ethiopia's most vulnerable communities. Moving beyond emergency response, CRS' disaster mitigation and recovery projects in drought and flood-prone areas have rebuilt individual and community assets through non-food aid in the form of agriculture, livestock, health, nutrition, and water and sanitation assistance. CRS's humanitarian work in Ethiopia also provides livelihoods support to farmers and entrepreneurs, promotes gender equality, mobilizes for immunization and mitigates the impact of HIV.
As part of CRS family, you will join the more than 5000 strong and vibrant individuals working globally to accomplish the mission of CRS. CRS/Ethiopia invites you, the qualified candidate, to apply for the following position.
Position Title:                 Finance Assistant
Department:                  Operations
Duty Station:                  CRS Ethiopia/Adama & Dire Dawa PDP Offices
Required Number:        One for each duty station
Employment Term:       Indefinit Period
Reports To:                     Admin Manager for Adama PDP and Field Manager for Dire Dawa PDP
Application Deadline:   July 13, 2021
Job Summary:
You will efficiently provide comprehensive information, clerical, and accounting services to assist the Finance Department in executing processes and delivering service needs that support high-quality programs serving the poor and vulnerable. As part of an experienced finance team you will deliver quality support in your role, applying clearly defined accounting and financial reporting processes, procedures and service standards.
Job Responsibilities:
Complete standard financial documents (vouchers, wire transfer requests, checks, etc.) following a sample template with prescribed guidelines and circulate as needed.
Provide administrative and clerical support to financial transactions processing. Prepare, type, photocopy, and scan related documentation. File accounting and financial reporting documentation as instructed.
 Compile supporting documentation (liquidation/receipt package) to support processing of financial transactions. Communicate with staff, subrecipients, partners, suppliers to follow up on required documents.
 Perform data entry for financial transactions recording, following validation by the next-level Finance staff.
Keep custody of various documents (e.g. blank/undelivered checks, fuel coupons, etc.).
Give support to Field Admin Assistant for handling payment by cheque/transfer payments in accordance with CRS payment guidelines and signatory of Admin Manager.
Prepare tax payment payroll sheet, check and process payment.
Do transfers of cash from the bank to pay CRS suppliers or service providers.
 Ensure Statutory payments like income tax, withholding tax and pension are paid as per the government payment deadlines.
Agency-wide Competencies (for all CRS Staff):
These are rooted in the mission, values, and guiding principles of CRS and used by each staff member to fulfill his or her responsibilities and achieve the desired results.
Integrity
Continuous Improvement & Innovation
Builds Relationships
Develops Talent
Strategic Mindset
Accountability & Stewardship
Job Requirements
Typical Background, Experience & Requirements:
Education and Experience
College diploma in accounting and Finance is required and BA in accounting and Finance is advantageous. Professional diploma/certificate or courses in Accounting, Finance, Economics, or Business Administration is a plus.
Minimum of two years' work experience in a similar role with some familiarity of standard accounting practices. Experience with an international organization a plus.
Experience using MS Office packages, in particular Excel and Word. Hands-on experience with data entry into online databases and forms.
Personal Skills 
Excellent organizational skills with great attention to detail.
Ethical conduct in accordance with recognized professional and organizational codes of ethics.
Proactive, resourceful, solutions oriented and results oriented. Able to meet deadlines.
Strong customer service ethic and abilities.  Ability to work collaboratively.
Applying Instructions
You should fill the application form through this link: https://form.jotform.com/211813180533548 and attach your up-to-date CV on/before the application deadline July 13, 2021
You will be contacted only if selected for written exam/interview. Phone solicitations will not be accepted. These job opportunities are open to Ethiopian nationals only.
CRS requires its staff to treat all people with dignity and respect and to actively prevent harassment, abuse, exploitation, and human trafficking. 
** Qualified women & persons with disability are highly encouraged to apply**
WARNING: Do not to pay any money to get a job. Please report fraudulent jobs to info@newjobsethiopia.com