Description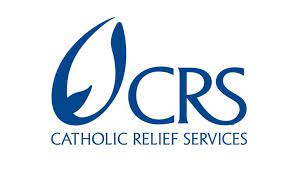 About CRS: "Catholic Relief Services carries out the commitment of the Bishops of the United States to assist the poor and vulnerable overseas. Our Catholic identity is at the heart of our mission and operations. We welcome as a part of our staff and as partner's people of all faiths and secular traditions who share our values and our commitment to serving those in need."
In Ethiopia, CRS has a long and rich history of providing emergency relief and development assistance to the people of Ethiopia since 1958. At present, CRS/Ethiopia implements multiple projects through different partner organizations. CRS/Ethiopia has a highly diverse portfolio currently focusing on community-based food and livelihood security through activities in agriculture, health, peacebuilding, WASH, emergency relief, and savings and lending. CRS is active in nearly all regions of Ethiopia: Tigray, Amhara, Oromia, Southern Nations, Nationalities, and Peoples' Region (SNNPR), Somali, Benishangul Gumuz, Afar, and Dire Dawa Regions.
CRS strictly adheres to its Policy on Protection of Children and Vulnerable Adults among its staff, consultants, volunteers, and affiliates. CRS is an equal opportunity, affirmative action employer: women, minorities and people with disabilities are encouraged to apply.
As part of the CRS family, you will join the more than 5000 strong and vibrant individuals working globally to accomplish the mission of CRS. CRS/Ethiopia invites you, the qualified candidate, to apply for the following position;
Position Title:                 Finance Assistant
Department:                  Operations
Duty Station:                  CRS Ethiopia/Addis Ababa Offices
Required Number:        One (1)
Employment Term:       Indefinite Period
Reports To:                    Deputy Finance Manager - Operations
Application Deadline:   August 19, 2021
Job Summary:
You will efficiently provide comprehensive information, clerical, and accounting services to assist the Finance Department in executing processes and delivering service needs that support high-quality programs serving the poor and vulnerable. As part of an experienced finance team you will deliver quality support in your role, applying clearly defined accounting and financial reporting processes, procedures and service standards.
 Job Responsibilities:
Complete standard financial documents (vouchers, wire transfer requests, checks, etc.) following a sample template with prescribed guidelines and circulate as needed.
Provide administrative and clerical support to financial transactions processing. Prepare, type, photocopy, and scan related documentation. File accounting and financial reporting documentation as instructed.
Compile supporting documentation (liquidation/receipt package) to support processing of financial transactions. Communicate with staff, subrecipients, partners, suppliers to follow up on required documents.
Perform data entry for financial transactions recording, following validation by the next-level Finance staff.
Keep custody of various documents (e.g. blank/undelivered checks, fuel coupons, etc.).
Agency-wide Competencies (for all CRS Staff): 
These are rooted in the mission, values, and guiding principles of CRS and used by each staff member to fulfill his or her responsibilities and achieve the desired results. 
Trusting Relationships
Professional Growth
partnership
Accountability
Job Requirements
Education and Experience
·  High School Diploma required. Professional diploma/Certificate or courses in Accounting, Finance, Economics, or Business Administration a plus.
·  Minimum of two years of work experience in a similar role with some familiarity of standard accounting practices. Experience with an international organization a plus.
·   Experience using MS Office packages, in particular Excel and Word. Hands-on experience with data entry into online databases and forms.
 Personal Skills 
·   Excellent organizational skills with great attention to detail
·   Ethical conduct in accordance with recognized professional and organizational codes of ethics
·   Proactive, resourceful, solutions-oriented and results-oriented. Able to meet deadlines.
·   Strong customer service ethic and abilities.  Ability to work collaboratively.
Applying Instructions
Please enter via https://form.jotform.com/212201931972551 to fill a form and attach your up-to-date CV before the application deadline, August 19, 2021.
Applications should be submitted by August 19, 2021, up to 5:00 PM, late submission will not be accepted. These job opportunities are open to Ethiopian nationals only. Phone solicitations cannot be accepted. You will be contacted only if you are selected for a written exam/interview.
** Qualified women & persons with disabilities are highly encouraged to apply**
CRS' talent acquisition procedures reflect our commitment to protecting children and vulnerable adults from abuse and exploitation.
Equal Opportunity Employer
WARNING: Do not to pay any money to get a job. Please report fraudulent jobs to info@newjobsethiopia.com