Description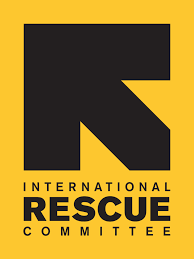 Background:
The International Rescue Committee, one of the world's largest humanitarian international NGOs, provides relief, rehabilitation and development support to vulnerable people and communities over 30 countries. We began work in Ethiopia in 2000 in response to severe drought in Ethiopia's Somali region and are currently providing assistance to Ethiopians and refugees in six regions in Ethiopia, implementing emergency and development programs in health, water and sanitation, economic recovery and development (ERD), women's protection and empowerment, education, child protection, and multi-sectoral emergency response.
Scope:
Under the direct supervision of the finance officer, the finance assistant handles all archive work, government all Invoice reporting, and handle cash payments, cash collections, and cheque payments when delegated to cover the task.
Goal 1: - conduct data entry work for Inland revenue authority per their standard templet monthly and submit the report for finance officer for further review before sharing for respective organization, Assist the finance team in doing USG periodical VAT report
Record all IRC purchase/service paid invoices per the standard sheet Inland revenue authority provided for IRC
Ensure the government invoice report has done as per the templet in considering the Invoice has Tin#, company name, supplier address
Make sure all invoices are readily available and communicate the respective Addis and field staff for missed invoices
Rearranging filing if the original filing is misplaced while compiled at field level.
Ensure USG VAT reporting periodically when supervisor assign to do the task
Goal 2: -Record bank ledger, petty cash, cash in office, and accruals per the standard sheet when assigned staffs take leave
Record bank, petty cash, cash in office, and accrual JV per the standard format and submit before the due date for finance officer review
Validate all recorded JV using the SUN system to avoid error in the report (always error free JV are expected)
Deposit unpaid cash remaining at safe box & cash collections from different suppliers and staffs to Bank
Prepares check payment for suppliers after immediate delivery of approved document and give conformation for Oromiya international bank and commercial bank of Ethiopia for check prepared
Ensure all supporting document (Cash invoice, delivery report, purchase order and PR) before check payment
Goal 3: -Arrange financial documents in an accessible & well-organized manner consistently at the end of the 1st and 2nd half report. And follow-up of IRC format availability and dispatch to the field office
Arranging documents for all field offices & Addis in a traceable manner & sequential label twice a month.
Scanning, copying documents Addis document twice in a month
Compile all field office and Addis office scanned document on BOX drive in a traceable manner
Put paid stamps for documents missed from cash room
Ensure if any supporting document/paid stamp remaining while preparing government invoice reporting and report for the finance officer for further follow-up and timely action
Maintain the adequate number of IRC internal pads to maintain regular finance process
Dispatch IRC formats to every field offices by considering adequate number and process the printing of pads after analyzing the remain number in liaison with SC and legal advisor to get printing permit from CHSA and inland revenue authorities
 Goal 4: - Follow up timely submission of field financial documents and report to the field offices if any missed documents twice every month
 Ensuring the arrivals of all field finance documents twice a month. 
Ensuring all field documents being stored in the archive twice a month.
To ensure all filed documents are labeled and stamped monthly. 
Goal 5: - Arrange and avail finance documents during IRC's Internal /external auditing
 Pulling out documents during audit time by referring to the invoice number and using the SUN system to retrieve the original invoice
returns all financial documents to their original places after completion of the audit.
Pulling out documents for all finance staff as it is needed for further verification by staffs.
Request purchase order for new shelfs when the existing shelfs are occupied
Arrange labors to move old fiscal year document to main archive office to avail space for current period.
Job Requirements
Diploma accounting with 2 years or Degree in accounting with zero year experience.
Knowledge in operating excel & word is advantageous.
The candidate shall have good communication skill.
S/he must be committed and willing to works under stress environment and should perform tasks independently
Applying Instructions
Candidates who meet the above qualifications; please send your CV and application letter through IRC career site.
External
https://rescue.csod.com/ux/ats/careersite/1/home/requisition/19514?c=rescue
Internal
https://rescue.csod.com/ux/ats/careersite/2/home/requisition/19514?c=rescue
 Your application letter/cover letter must include the following information.
·         Name of the position you have applied for
·         Date of application
·         Summary of  your qualifications and experience
·         Motivation/objective of why you have applied for the job
·         Please include at least 2 references from current and former supervisors.
              Female candidates are highly encouraged to apply!
IRC is an Equal Opportunity Employer IRC considers all applicants on the basis of merit without regard to race, sex, color, national origin, religion, sexual orientation, age, marital status, veteran status or disability.
Professional Standards: The IRC and IRC workers must adhere to the values and principles outlined in IRC Way - Standards for Professional Conduct. These are Integrity, Service, and Accountability. In accordance with these values, the IRC operates and enforces policies on Beneficiary Protection from Exploitation and Abuse, Child Safeguarding, Anti Workplace Harassment, Fiscal Integrity Anti-Retaliation and Combating Trafficking in Persons
Gender Equality: IRC is committed to narrowing the gender gap in leadership positions. We offer benefits that provide an enabling environment for women to participate in our workforce including parental leave, gender-sensitive security protocols, and other supportive benefits and allowances
Equal Opportunity Employer: IRC is an Equal Opportunity Employer. IRC considers all applicants on the basis of merit without regard to race, sex, color, national origin, religion, sexual orientation, age, marital status, veteran status, disability or any other characteristic protected by applicable law.
WARNING: Do not to pay any money to get a job. Please report fraudulent jobs to info@newjobsethiopia.com