Finance Coordinator – Central Payroll Management & Staff Benefit
Description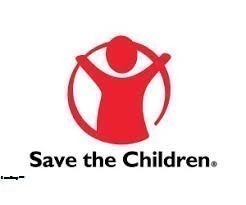 ROLE PURPOSE:  
Coordinates and supervises the task of the Finance officer (1) and two Assistance Financial accountants and one interns - Data review and posting; prepares and circulates annual financial diary for month end tasks in Addis in line with SCI timescales; and develops timetable for reviewing and posting EtCo payment documents and maintain SCI standard coding structures, ensure monthly staff severance and Medical are recorded correctly, local tax remittances paid on a timely manner.  Ensures that all transaction is authorised by designated manager or BH; comply with the donor requirements; have complete documentation and comply with host country tax regulation
SCOPE OF ROLE:
Reports to: Head of Treasury and Disbursement
Staff directly reporting to this post: Finance Officer and Assistant Finance Accountant (2)
Dotted line relationship: Finance Coordinators & Finance Officers (Treasury and Disbursement), Reporting, accounting unit, Logistic, HR, Award, budget holders,
KEY AREAS OF ACCOUNTABILITY:
· Guides and supervises the two Assistant Finance Accountant and interns by coordinating activities and coaching them.
·       Work as a backup for the Finance Coordinator positions (Treasury & Disbursement)
·       Checking and certify the Purchase Request (Burn rate, DEA & NTC codes)
·       Daily review and posting of transactions using Agresso Account Payable (AP)                      module.
·       Ensure that Agresso transactions are posted with meaning full & precise description
·     Checking member control account (1178) and another country charge (2030) are authorized by relevant budget holders, source of code and attached the relevant supporting documents
·       Ensures that all transaction as minimum meet the following basic controls
·       All recorded transactions:-
§  authorised by designated manager or BH
§  comply with the donor requirements
§  have complete documentation
§  comply with host country tax regulation
·       Ensures that posted documents are properly listed and forwarded to documentation and archive unit
·       Ensures that all transactions are properly referenced in Agresso have clear audit trail to pick a transaction from Agresso and trace it back to the supporting documentation,
·       Work as a focal person the printing and availability of all SCI standard Vouchers/forms in CO and Field offices (Bank payment, Petty cash, Cash receipt, Withholding tax).
·       Ensure custody and safety of cash and other related CPO, cheques and telegraphic letters. Weekly and monthly cash counts including surprise cash count
·       Follow up Staff travel and programme advances are cleared on time
·       Ensure advance settlements are booked to the appropriate staff analysis ID and reconciled against the individual advance.
·       Enforce ER and CAM completed consistently by the Assistant Finance Accountants
·       Follow up outstanding cheques are cleared in the subsequent month
·       Update daily cashbook on the share folder and Payment tracker consistently
·       Ensure bank and cash transactions matched with the Agresso ledger and take corrective action to adjust before the soft close.
·       Responsible to book the local income with clear source of income code and supporting documents.
·       Monthly Review and posting Addis Guest house recharges with relevant code and supporting document.
·       Substantiate financial transactions by auditing documents.
·       Maintain customer confidence and protect operation by keeping financial information confidential
·       Accomplishes the results by performing the duty.
·       Contributes to team efforts by accomplishing related results as needed.
·        Advises and share concerns to Head of Treasury & Disbursement for any deviation or irregularities
·       Maintains the quality & integrity of all data entry in Agresso.
·       Be the point person for all data review and posting
·       Provides other ad-hoc financial information and reports as required by the Head of Treasury and Disbursement
·       Performs another related task as required
SKILLS AND BEHAVIOURS (our Values in Practice)
Accountability:
·       Holds self-accountable for making decisions, managing resources efficiently, achieving and role modeling Save the Children values
·       Holds the team and partners accountable to deliver on their responsibilities - giving them the freedom to deliver in the best way they see fit, providing the necessary development to improve performance and applying appropriate consequences when results are not achieved
Ambition:
·       Sets ambitious and challenging goals for themselves (and their team), take responsibility for their own personal development and encourages others to do the same
·       Widely shares their personal vision for Save the Children, engages and motivates others
·       Future orientated, thinks strategically
Collaboration:
·       Builds and maintains effective relationships, with their team, colleagues, members and external partners, and supporters
·       Values diversity, sees it as a source of competitive strength
·       Approachable, good listener, easy to talk to
Creativity:
·       Develops and encourages new and innovative solutions
·       Willing to take disciplined risks
Integrity:
Honest, encourages openness and transparency
Job Requirements
In order to be successful you will bring/have:
QUALIFICATIONS AND EXPERIENCE
·       Academic Qualification- Bachelor Degree from recognized University in Accounting or Finance
·       Minimum 5 years of related experience, out of which 2 years experience directly related to the post
·       Computer literate, particularly Agresso System
·       Other Requirements Knowledge of local laws of the country
·       Attention to details, Dead line-oriented, Time management and data entry
·       Ability and willingness to dramatically change work practices and hours, and work with incoming surge teams, in the event of emergencies
·       Fluency in English, both verbal and written, preferred
·       Commitment to Save the Children values
·       Teams, in the event of emergencies
Applying Instructions
The Organisation
We employ approximately 25,000 people across the globe and work on the ground in over 100 countries to help children affected by crises, or those that need better healthcare, education and child protection. We also campaign and advocate at the highest levels to realize the right of children and to ensure their voices are heard.
We are working towards three breakthroughs in how the world treats children by 2030:
No child dies from preventable causes before their 5th birthday
All children learn from quality basic education and that,
Violence against children is no longer tolerated
We know that great people make a great organization and that our employees play a crucial role in helping us achieve our ambitions for children.  We value our people and offer a meaningful and rewarding career, along with a collaborative and inclusive environment where ambition, creativity, and integrity are highly valued.
Application Information:
Please attach a copy of your CV and cover letter with your application, and include details of your current remuneration and salary expectations.  A copy of the full role profile can be found at https://stcuk.taleo.net/careersection/ex/jobsearch.ftl
We need to keep children safe so our selection process, which includes rigorous background checks, reflects our commitment to the protection of children from abuse.
All employees are expected to carry out their duties in accordance with our global anti-harassment policy.
WARNING: Do not to pay any money to get a job. Please report fraudulent jobs to info@newjobsethiopia.com