Description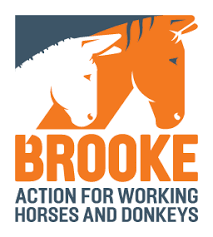 The Brooke is a leading UK equine welfare charity, which has been working in Ethiopia since 2006 with a country office in Addis Ababa. The Brooke aims to improve the welfare of working equines, together with the livelihoods of people dependent on these animals. Brooke Ethiopia (B-Eth) is entering a new strategic phase and by the year 2020, Brooke Ethiopia will sustainable improve the equine welfare of some of the neediest rural and urban equines in Ethiopia. In order to achieve this, the role of Finance officer is important to the team's success.
Job Title: Finance Officer
Current location: Addis Ababa.
Reports to: Finance Manager
Staff managed by this post: None
Main Purpose of the Job:
·         To examine, process and record financial transactions of The Brooke Ethiopia.
·         To ensure that The Brooke Ethiopia and its project offices have sufficient Funds to maintain their activities.
·         Work closely with the Finance Coordinator & Finance and Operations Support Manager
Main Tasks and Responsibilities:
1.       Financial Document Filling:
·         Ensure all financial documents are filed properly.
·         Ensure Receiving of hard copy of financial document from field, review, sign confirmation of receipt and send back to field Finance and Admin Officers on time.
·         Keep financial documents accessible and labelled sequentially;
·         Keep archive/ shelf keys in safe place.
·         Make sure to clear all financial document with "Paid stamp "
·         Make sure to have copy of important document like agreement document, financial manual, restricted fund manual, copy of staff employment letter, copy of monthly staff Payroll, fixed asset report, Copy of Purchase request, copy of GRN(Good receiving note), copy GIT(Good Issues Ticket),..etc in finance office (attached with the relevant finance documents).
·         Ensure approved copies of financial reports to different stakeholders are filed monthly.
2.       Finance processing and recording:
·         Ensure that supporting documents are adequate and relevant;
·         Prepare checks for payment;
·         Check all payment documents before effecting payment and make ready for review and approval;
·         Ensure all payments are properly authorized in accordance with authorization levels, and payment to suppliers and creditors are made on time.
·         Record all financial transactions of Country Office Weekly and woreda offices transaction Bi-weekly.
·         Make sure to attach print out summery of transaction posted on financial document after data recording of financial document.
·         Travel and business advance settlement and controlling of any outstanding advance;
·         Ensure and follow up of all work and travel advances are settled within one week after return from trip;
3.       Payroll:
·         Prepare payroll each month and distribute Pay slip to staff monthly after Payroll payment.
·         Once authorised, make transfers promptly, including: salary payments to staff accounts; income tax and withholding tax to the Inland Revenue; Pension fund contributions the Pension Fund Agency, and Provident Fund contributions to Provident Fund accounts;
·         Manage the Provident Fund accounts of each staff in Addis;
·         When staff left the organisation, manage their financial clearance, ensuring that all payments and repayments are made.
·         Keep copies of all supporting documents from Human Resources used for the preparation of payroll; such as copies of newly staff recruited staff agreement, staff resignations, changes in salary level and/ or position, PF loan deductions, copies of approved overtime paysheet etc.
4.       Cash:
·         Update the cash book daily on excel sheet.( this is used to reconcile bank balance and to request monthly cash requirement from BUK)
·         Keep working payment vouchers, journal vouchers, cash receipt vouchers and cheque books in safe box;
·         Make payments against approved petty cash slips.
·         Check the accuracy of petty cash summary and facilitate the replenishment request;
5. Audit
·         Assist with, external and internal audits as required and in the implementation of recommendations both internally and with partners.
·         Prepare supporting documents for the auditors as requested;
·         Facilitate the work of auditors.
Assist Finance Coordinator during internal audits to ensure that all financial procedures are carried out in line with the Brooke's Minimum Financial Standards and Controls, grant agreements and local legislation
6. Warehouse (store) Management
·         Prepare Stock card and reconcile store items with GIT (Good issues ticket) and GRN.
·         Supervise store keeper's Bin card against yours stock card. If any discrepancy exists provide report to finance coordinator and finance operation and support manager.
·         Assist Admin Assistant during annual fixed asset count of Country Office;
General:
·  Perform such additional tasks as may reasonably be required by the Finance Coordinator;
·  The above list of tasks may not be exhaustive and will be reviewed from time to time.
Job Requirements
- At least a first Degree (Bachelors) in Finance and Accounting or other related area of studies is required
-          Significant experience (minimum 5 years) working with an international NGO, with strong financial and operational management experience
-          Managerial experience in a directly related area
-          Proven ability in managing partnerships and partnership financial agreements
-          Knowledge of basic animal welfare concepts and an understanding of the importance of working equines to the economies of developing countries  Skills and Abilities
-          Clear thinker, with strong evidence-based analytical and problem solving skills
-          A culturally sensitive communicator and manager
-          Good information management skills, including the ability to write clear, concise reports in English for a variety of audiences
-          Excellent organisation, planning and follow up skills
-          Strong and engaging communication and presentation skills, necessary in working with partners
-           Good interpersonal skills, working diplomatically with people at a senior level to develop trust, shared understanding and motivation
-          Ability to prioritise and handle a diverse and heavy workload, working under pressure and often to tight deadlines
-          High level of fluency in Amharic and English
-          Strong IT skills (Word, Excel, PowerPoint, Outlook)
-          Experience in using Sun Systems software is highly advantageous
-          Ability to travel and work independently in Ethiopia
-          Willingness to work flexibly and, on occasions, outside of office hours
-          Good team player
-          Committed to the aims of The Brooke, animal welfare and community development
Applying Instructions
WARNING: Do not to pay any money to get a job. Please report fraudulent jobs to info@newjobsethiopia.com