Description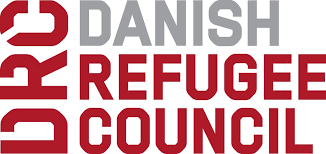 Title: Finance Officer  
Location:  Shire
Employment Category:  H2
Reporting To: Support Services Team Leader
Direct Reports: N/A
Start of Contract & Duration:  One year
Posting date: June 12, 2021
INTRODUCTION
The Danish Refugee Council (DRC), an international non-governmental organization (NGO), has been providing relief and development services in the Horn of Africa since 1997. DRC promotes and supports solutions to the problems faced by refugees, internally displaced people (IDPs), and migrants. The organization has offices across the region, and has been operational in Ethiopia since 2009.  With funding from bilateral and multilateral donors, DRC is currently implementing a range of activities across Ethiopia and Djibouti, including WASH and shelter provision, child and youth protection, gender based violence response, awareness-raising of migration risks, protection monitoring of migration routes, and livelihoods support for returning migrants or those at-risk of migration.
OVERALL PURPOSE OF THE ROLE:
To ensure all financial transactions adhered to DRC policies and procedures and Advise project managers, Team Leaders and Area Manager on financial policies and procedures including major government regulations related to taxation and financial policies
RESPONSIBILITIES:
Ensure timely/Realtime and accurate recording of all financial Transaction in the DRC's Dynamic system;
Ensure the weekly and monthly closing and cash count follow-up status report is produced on time in electronic and hard copies to Head Office;
Maintain proper filing systems of financial documents, scan and burn on CDs those monthly financial reports to be forwarded to Head Office;
Maintain an electronic monthly cash book and perform daily and weekly cash reconciliation of the programme books;
Check expenditures against budgets, preparation of monthly expenditure statement and properly filing of financial documents;
Ensure that accounting records are kept updated, are reliable and are maintained according to DRC accounting practices;
Code transactions for the project floats and ensure it is in line with project budget lines;
Manage cash balances to ensure that sufficient balances are maintained for ongoing activities, while preventing too high balances to avoid incurring high exchange rate charges.
Update monthly staff payroll for deduction for advances, and keep track of clearing all outstanding;
Produce serially numbered cash receipt and cash payment vouchers, and code expenditures appropriately;
Support payment to service providers, suppliers and contractors and clearance of advance of procurement officer against a "Goods Received Note" signed by Logistics Officer
Prepare and distribute monthly expenditures reports on project and programme level in the support of managers and programme staff.
Ensure that all documents relating to financial transactions and donor contracts are properly filed in order to facilitate their retrieval and to safeguard DRC financial interest
Facilitate smooth internal and external audits of donor contracts
Assist management and programme staff in preparing annual programme budgets based on quarterly and annual expenditure reviews
Support coordination and preparation of bi-Monthly cash requests in coordination with relevant programme staff, forwarding it to Head Office in a timely manner
Assist management and programme staff in budgeting, monitoring and financial reporting for specific activities or sub projects
Report immediately on all cases of financial mismanagement, such as theft, corruption or non-adherence to DRC financial management rules; and, if necessary, develop new policies to safeguard against future mismanagement
Support the production of timely and accurate encoding of all financial movements and the preparation of monthly budget monitoring reports
Train new finance staff in the DRC Finance System and Regulations and advise on their performance to ensure sound accounting and procurement practices and that DRC's financial regulations are always strictly adhered to
Support annual performance reviews of Finance Staff and assist in identifying their training needs
Monthly cash and bank reconciliations
Regular budget reviews (monthly, quarterly annually)
Donor reports as per schedule and deadlines
Job Requirements
5 years of working experience in financial/accounting field
Proven ability to priorities tasks and meets deadlines
Stable and robust character and a good team-player
Experience in working in NGOs,
Excellent communication skills
Strong analytical skills
Proven commitment to accountability practices.
Attention to details and ability to work under pressure and strict reporting deadlines
Education (include certificates, licenses etc.):
B.A Degree Accounting from recognized university or college
Languages: (indicate fluency level)
Fluent in written and spoken English.
All DRC roles require the post-holder to master DRC's core competencies:
Striving for excellence: Focusing on reaching results while ensuring efficient processes.
Collaborating: Involving relevant parties and encouraging feedback.
Taking the lead: Taking ownership and initiative while aiming for innovation.
Communicating: Listening and speaking effectively and honestly.
Demonstrating integrity: Acting in line with DRC's vision and values
Applying Instructions
Interested candidates who meet the required qualifications and experience are invited to submit updated CV and cover letter explaining their motivation and why they are suited for the post.
We only accept applications sent via our online-application form on www.drc.ngo under Vacancies.
Please forward the application and CV, in English through the stated website no later than June 26, 2021.
For general information about the Danish Refugee Council, please consult www.drc.ngo
Gender Equality: DRC is committed to achieving gender parity in staffing at all levels. In light of this, women candidates are particularly encouraged to apply to bridge the gender gap.
Equal Opportunities: DRC is an equal opportunity employer. We value diversity and we are committed to creating an inclusive environment based on mutual respect for all employees. We do not discriminate on the basis of age, sex, disability status, religion, ethnic origin, colour, race, marital status or other protected characteristics
We encourage only qualified Ethiopian Nationals to apply. DRC considers all applicants based on merit.
WARNING: Do not to pay any money to get a job. Please report fraudulent jobs to info@newjobsethiopia.com