Description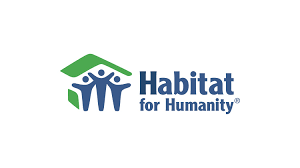 Internal/External Vacancy Announcement
Organizational Overview
Driven by the vision that everyone needs a decent place to live, Habitat for Humanity began in 1976 as a grassroots effort on a community farm in southern Georgia. The organization has since grown to become a leading global nonprofit working in nearly 1,400 communities throughout the U.S. and in nearly 70 countries. Families and individuals in need of a hand up partner with Habitat for Humanity to build or improve a place they can call home. Through financial support, volunteering or adding a voice to support affordable housing, everyone can help families achieve the strength, stability and self-reliance they need to build better lives for themselves.
Habitat for Humanity Ethiopia (HFHE) started operation in 1993 as a branch of Habitat for Humanity International (HFHI). HFHE has provided simple, affordable shelter for families in Ethiopia while also working to improve Water, Sanitation and Hygiene and empower Vulnerable Groups in the country.
JOB SUMMARY
Under direct supervision of the Finance & Admin Manager, the Finance Officer (FO) is responsible for all accounting functions, budgetary control and management, financial compliance, financial reporting, and financial analysis, of the organization. The position is responsible for audits and budget preparation as well as in the management of the accounting activities of the HFHE in accordance with generally accepted accounting principles and practices. Bank reconciliations, account payable, account receivables, posting transaction, coding of accounts and budget lines to accounting journals with acceptable accounting software from such source documents as well as reporting of financial status to management and donors. Ultimately, FO will be responsible for the day-to-day management of financial transactions and procedures, through excellent organizational skills and be able to handle time-sensitive tasks.
Essential Duties and Responsibilities: -
Oversee and manage daily program-wide accounting and finance functions including timely recording of transactions, cash management, banking, inventory, receivables, and payables.
Plan and implement systems for financial operations in the country office and in area program offices in accordance with the HFHE Finance Manual and donor regulations; including systems for cash flow management, budgeting, consolidation of accounting information, internal controls, financial reporting, financial record-keeping, and compliance.
Train and supervise finance staff.
Maintain banking relations and plan and monitor country cash flow requirements to ensure the smooth implementation of HFHE projects
Performs all bank account reconciliations on a monthly basis and when needed,
Prepare quarterly standard accounting submissions to HFH EMEA, for review by the Finance and Administration Manger, including general ledger files, account reconciliations, expenditures by cost center/project, as well as other.
financial information in a timely and accurate manner.
Prepare monthly management reports to the Finance and Administration Manager and ND as required, including expenditures by cost center/project and other financial information, in a timely and accurate manner.
Prepare financial reports, for review by the Finance and Administration Manager, to donors in line with donor requirements and templates.
Prepare annual fiscal year budgets together with the Finance and Administration Manager.
Continuously stay abreast with donor policies, procedures, rules, and regulations; compile and update applicable local policies; train HFHE staff in these policies.
Ensure compliance with HFHE financial policies and procedures.
Conduct himself/herself both professionally and personally in such a manner as to bring credit to HFHE and to not jeopardize its humanitarian mission.
Prepare quarterly financial analysis and present to SMT.
Participates in the development of budget proposals.
Maintains appropriate filing of financial records and ensures proper backup of all files.
Prepares requests for cash (ITR) and ensures all disbursements have appropriate supporting documents.
Ensure reconciliation of cash advances for specific activities once completed.
Closely monitors, manages, and reconciles petty cash.
Identifies funds received, matches them to programs/projects or activities and ensures they are recorded manually or in the computer system
Ensures all expenses and requests for disbursements are approved by the appropriate authority.
Perform any other duties as may be assigned and requested by supervisor
Required number: - 1
Duration of the contract:  One year (Renewable based on performance and availability of funding)
Job Requirements
Minimum Required:
BA Degree in Accounting and Finance
Minimum of five years of progressive financial management experience is required
Minimum three years of experience from an international NGO is required; international NGO field office experience is preferred.
Demonstrated experience and skills with budget preparation and analysis, financial reporting preparation and presentation and the proven ability to translate technical financial data into informative reports.
Strong analytical, quantitative, problem solving, trouble shooting, time management and technical skills.
Strong accounting skills and experience, including management of general ledger, journal entries, payables, and balance sheet.
Prior staff supervisory experience and strong organizational skills are desired
Must be able to efficiently use acceptable accounting software System (e.g. SUN System, ERP, etc) and must be proficient in Excel.
Advanced computer skills in MS Office programs, particularly Excel.
 A demonstrated ability to multi-task, meet deadlines and process information in support of changing program activities is necessary.
Accuracy, attention to detail and financial aptitude.
Self-starter and ability to work independently with minimal supervision
Ability to maintain confidential information, high ethical standards, positive attitude.
Excellent written and verbal communication skills
Ability and willingness to travel project sites
Applying Instructions
  Interested applicants are invited to send their non–returnable application by 
quoting the position
 in the subject matter including updated CV and application and contact details of three work related referees, (including HR and Immediate supervisor) you can submit your application through 
hfheapplication@habitatethiopia.org.

 The closing date for submitting applications is within 10 days of this announcement. Only short-listed candidates will be contacted for further screening.
Habitat for Humanity Ethiopia has a zero tolerance to Sexual Exploitation and Abuse of partner families and all staff. Protection from Sexual Exploitation and Abuse (PSEA) is everyone's responsibility, and all staff are required to adhere to the Code of Conduct, that protects principles of PSEA, at all times (both during work hours and outside work hours).
Female candidates are encouraged to apply.
WARNING: Do not to pay any money to get a job. Please report fraudulent jobs to info@newjobsethiopia.com