Finance Officer (re-advertisement)
Description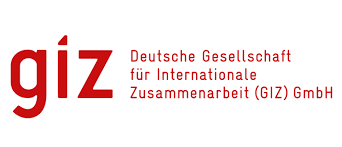 Finance Officer (re-advertisement)
GIZ- Internal/External Vacancy Announcement '#109/2021'
Qualifications and Employment Perspectives for Refugees and Host Communities in Ethiopia (QEP)
The Qualifications and Employment Perspectives for Refugees and Host Communities in Ethiopia Programme (QEP) implemented by the Deutsche Gesellschaft für Internationale Zusammenarbeit (GIZ) GmbH has been initiated against the background of integrating refugees into vocational training. Ethiopia is currently hosting more than 800,000 refugees. Thus, QEP supports the Ethiopian government in four regions of the country to expand labour-market relevant training provisions for refugees and Ethiopians. The project establishes linkages between the TVET sector and the private sector to support the integration of TVET graduates, Ethiopians and refugees, into the labour market.
As a Finance Officer for GIZ in the QEP-Programme, you will find yourself in a dynamic working-structure within a skilled team.
Duration of contract:   31.07.2023
Responsibilities
Management of Financing Agreements (FA), Local Subsidies (LS) and Grant Agreements (GA, financing arrangements) prepared locally and internationally,
Follow up on settlements of FA/LSA/GA with recipients
Provision of finance-administrative advice to recipients,
Support in capacity-building activities with recipients (workshops).
Effective coordination with colleagues of the GIZ country office, headquarters and recipients on following up of disbursements and settlement procedures,
Coordination of audit-related tasks for FA/GA with contracted professionals.
Tasks:
Maintain expertise knowledge about GIZ's internal P+R (Processes and Rules) related to different financing contracts (local subsidy, financing agreement, grant agreements),
Provide updated information on the rules and regulations that govern the financial agreements,
Oversee contracts, incl. local subsidies and finance agreements
Verify the settlement documents and follow up with the recipients on the timely delivery of settlement documents,
Provide advice to project staff and recipients on the management and financial/administrative implementation of GIZ financing,
 Close follow up on contracts and identify / coordinate contracts in need of extension,
Liaison between recipients and country office or HQ,
Monitor disbursements, follow up on disbursements and settlements with recipients,
Provide information on disbursements to relevant project staff
Monitor financial implementation of financing contracts from contract signing to closing,
Verify the preparation and correct checking of the commercial suitability checks for different types of financing arrangements,
Ensure that all settlement documents are validated and in line with the budget proposal stated in the contract,
Verify on the GIZ proper settlement forms used in the settlement document before forwarding it for payment processes to the CO,
Implement crucial corresponds with the recipient for timely submission of financial documents,
Manage to give out correspondences letter to the necessary offices when needed,
Support the project in establishing an improved monitoring of financing arrangements with recipients,
Deputize the other finance officers of QEP.
Internal Control
Review the outstanding amounts of unsettled items (receivables) with the recipient and follow up with the CO,
Provide advice and guidance in proper implementation and closing for internal control compliance for an open financing agreement and Local subsidy to projects,
Manage internal control based on GIZ's internal control manual (Internal Administrative Handbook),
Is involved in annual internal audit-schedule and reports.
General Duties
Regularly report developments involving financing arrangements regulations to the management,
Maintain filing for Financial Section and keeps information confidential,
Assist the Finance Team and other project activities as assigned by the supervisor.
Job Requirements
Qualifications
B.A. in Accounting or Financial Management or a related field,
Experience with IT-based accounting programs.
Professional experience
Minimum of 5 years work experience in a similar environment,
Experience of working in a fast-paced environment,
Experience with project budgets at international organization is advantageous.
Other knowledge, additional competencies 
Excellent command of MS-Office / Excel/ VBA optional knowledge of SAP
Very good command of Amharic and good command of English
Thorough knowledge of GIZ instruments and procedures is a strong advantage.
Applying Instructions
Interested and qualified candidates shall submit their motivation letter along with their non- returnable recent CV via Ethiojobs or Email: hreth@giz.de
Note: -
Please make sure you mention the vacancy number and position title 'Finance Officer (re-advertisement) #109/2021' in the subject line of your email application. Due to large number of applications we categories applications with the vacancy numbers.
Applications without vacancy numbers in subject lines might not be categorized in the appropriate folder and could be disqualified.
Only short-listed candidates will be contacted
 We encourage persons with disabilities to apply for the position. In case of equal qualification, persons with disabilities will be given preference.
 Applications from qualified women are encouraged.
"Please refer to our brochure to learn more about GIZ's attractive benefit package."
WARNING: Do not to pay any money to get a job. Please report fraudulent jobs to info@newjobsethiopia.com