Food Security & livelihood Program Manager
Description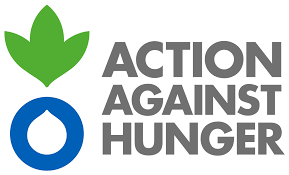 INTERNAL / EXTERNAL VACANCY ANNOUNCEMENT
As a registered charity, founded in 1979, Action Against Hunger operates in 50+ countries. The international network of Action Against Hunger is represented in France, United Kingdom, Spain, Canada, USA and India. Teams in the field combat hunger on 04 fronts: Nutrition and Health, Food Security and Livelihoods (FSL), Water, Sanitation and hygiene (WASH), and Mental Health and Psychosocial Support (MHPSS).
About Action Against Hunger-USA
Action Against Hunger-USA is a global humanitarian organization that takes decisive action against the causes and effects of hunger. We save the lives of malnourished children and we enable entire communities to be free from hunger. With more than 8,000 staff in over 45 countries, our programs reached 21 million people in 2018.
 About the Country Program in Ethiopia
Action Against Hunger has been operational in Ethiopia since 1984 responding to both chronic and acute needs through a multi-sectoral strategy where Nutrition, Food Security and Livelihoods, WASH and Mental Health and Care Practices are integrated to have a meaningful impact on people's resilience.
Action Against Hunger currently operates in 5 different regions with an anticipated 2020 yearly portfolio of 20m USD of emergency and resilience building programs, research and innovation. We have a country team of about 560 staff working out of 18 field offices across Ethiopia. Our main donors in Ethiopia are: ECHO, Europaid, UNHCR, OFDA, BPRM, SIDA, EHF, WFP and others.
We are currently looking for the following professional:
                                                                                     FSL Program Manager
Work Base: Borena - Yabello
Availability: As Soon As Possible
Salary and other benefits: Salary ETB 35,000.00
Insurance (Life, Group Personal Accident and Medical Insurances are covered upon the organization policies and procedures).
Seniority Allowance – paid depending up the years of service.
General Assignments / scope of the Role:
Responsible to implement at least two quick impact projects in food security that will address short-term host community needs so that food insecurity amongst the host community is reduced.
The Food Security & livelihood Program Manager Role's purpose, engagement and delivery is:
• Purpose (The substantive focus of the job encompassing scope, depth and difficulty of work both conceptual and applied)
Objective 1: Promote the comprehension of food security project in the intervention area:
Activities:
 Collect and evaluate information on food security and the livelihood conditions of the populations;
 Identify the needs of the most vulnerable populations;
 Propose how to meet these needs;
 Participate actively in developing a food security project formulation;
 Contribute towards the elaboration of proposals;
 To critically follow evolution of the Food / Livelihood Security in the area
Objective 2: Team management:
Activities:
 Organise the teamwork and plan of actions (planning responsibilities);
 Identify teams` training needs and develop the capacity of the team by delivering on job training;
 Work and collaborate transparently and efficiently with all the support departments both at base and   capital levels.
• Engagement: (The focus of interaction both internally and externally needed to deliver a service seek collaboration and build effective partnerships)
Objective 3: Represent Action Against Hunger
 Develop a network of contacts at base level (INGOs, Government, technical or scientific, political) to allow a smooth implementation of the project.
 Represent Action Against Hunger with the different stakeholders such as authorities, communities, local NGOs, INGOs involved in the response and participate at Zonal and Woreda level meetings and workshops
 Explain the project's activities and objectives to partners and communities as needed.
 Implement other duties and responsibilities assigned by the Field Coordinator.
• Delivery: (The focus on the execution of the work and the role on the team for supporting business/operational functions in terms of timeliness and quality)
Objective 4: Implement suitable food security activities:
Activities:
 Organize and supervise the implementation of identified activities in coordination with other departments;
 Define implementation modalities (identification and registration of beneficiaries, distribution, monitoring, etc.);
 Evaluate the relevance and appropriateness of the intervention in view of the evolution of the context and needs;
 Finalize the internal and external activity reports.
I. Supervisory Responsibilities
FSL Officer
II. Gender Equality Commitments
• Foster an environment that supports values of women and men, and equal access to information.
• Provide a work environment where women and men must be evaluated and promoted based on their skills and performance.
• Respect beneficiaries' women, men, children (boys and girls) regardless of gender, sex orientation, disability, religion. Race, color, ancestry, national origin, age, or marital status.
• Value and respect all cultures.
III. Fiscal Responsibility
• Assigned budget for Borena base FSL activities
IV. Physical Demands
While performing the duties of this job, the employee is required to sit for long periods and to concentrate on work, including typing, and turn out heavy volumes of work accurately, within short time frames under stressful situations in the context of a moderately noisy office with many interruptions. Must be able to proofread own work accurately so that only minor corrections are needed on an infrequent basis.
The physical demands described here are representative of those that must be met by an employee to successfully perform the essential functions of this job.
Reasonable accommodations may be made to enable individuals with disabilities to perform the essential functions.
Any Procurement requests should be raised by using the link software.
V. Working Conditions, Travel and Environment
The duties of the job require regular job attendance at least five days per week. Must be available to work outside normal office hours or on the weekends as required.
Must be able to travel as required for standard domestic and international business purposes. While performing the duties of this job in the field, the employee may be exposed to precarious settings under high security risks and/or very basic living conditions and outside weather conditions, as well as to infectious diseases.
Job Requirements
VI. Required Qualifications and Professional Experience
 BA degree / Masters in Agriculture / Animal Health / Development Studies
VII. Required Skills & Competencies
Proven track record on Food security & Livelihood, cash distribution implementation
 Livelihood security project management and project implementation
 Good technical Knowledge on needs assessment, project formulation and Monitoring
 Management - Good analytical skill - capacity to organize and supervise the team – Capacity to establish and develop a network of professional contacts
 Good Computer skill
 Good working knowledge of English (read, write and speak),
 Capacity to respect deadlines
 Willing to share information and communicate transparently
 Team player
Applying Instructions
APPLICATION PROCEDURE
If you are interested, please send your application composed of none returnable CV, Covering Letter with "FSL Program Manager" written in the subject line, and three references, applicants to the following addresses:
 Through www.ethiojobs.net ;
                                                                                     OR
Directly In Person to Action Against Hunger Addis Ababa office after Washington DC square to Mayor Muriel Bowser Street, Wollega – Gimbi, Gambella, Waghimra – Sekota, Harergue - Harar, Borena – Yabello and Somali Gode offices,
                                                             Deadline: Sunday, 05 July 2020 before 5:00 pm
                                                            "Female Applicants Are Highly Encouraged"
NB: Only short listed applicants will be, communicated on and selection process includes technical test and an interview.
WARNING: Do not to pay any money to get a job. Please report fraudulent jobs to info@newjobsethiopia.com