For Consultancy Services to Develop a Lobby and Advocacy Training Manual
Location

Addis Ababa, Ethiopia

Date Posted

September 8, 2021

Category

Consultancy



Job Type

Full-time



Currency
ETB
Description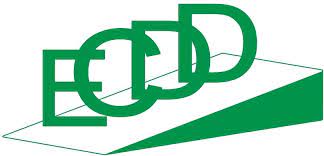 ETHIOPIAN CENTER FOR DISABILITY AND DEVELOPMENT (ECDD)
TERMS OF REFERENCE (ToR)
For Consultancy Services to Develop a Lobby and Advocacy Training Manual
I. BACKGROUND
Ethiopian Center for Disability and Development (ECDD) is an Ethiopian Development Organization established in 2005 and reregistered at Agency for Civil Society Organizations as Ethiopian Development Civil Society Organization with Certificate № 0321 under the Proclamation № 1113/2019. ECDD is working with other organizations to promote and facilitate the inclusion of persons with disabilities and disability issues in mainstream service delivery and development programs envisioning "an Inclusive Ethiopia" where persons with disabilities exercise the same rights and have access to the same services and opportunities enjoyed by other citizens.
ECDD with the financial support of The Leprosy Mission International/ TLMI-Ethiopia is implementing a consortium project entitled "We are Able!"  in four woredas of East Hararghe zone in Oromia National Regional State, Dire Dawa city administration, Harari regional state, and three sub-cities of Addis Ababa city administration. The project is designed with the objective of strengthening Civil Society Organizations (CSOs) and Organizations for Persons with Disabilities (OPDs) in their lobby and advocacy for sustainable and inclusive access to basic resources, contributing to improved food security. To achieve its objective, the project will work through three strategically linked pathways-1) community mobilization, 2) CSO and OPDs capacity building, and 3) engaging local authorities.
To create sustainable and inclusive access to basic resources, evidence-based lobby and advocacy is deployed as a strategy. To this end, a ToT was given for selected expertise from the Organization of Persons with Disabilities/OPDs, Charities and Societies Organizations /CSOs. To cascade the ToT skill to the project implementation areas, ECDD has planned to develop a contextualized training manual.
Therefore, ECDD would like to invite a consultant with the required qualifications, expertise, and experience to develop a training manual on lobby and advocacy.
II. OBJECTIVE OF THE CONSULTANCY
The purpose of this consultancy assignment is to develop a lobby and advocacy training manual to be used by trained trainers/ToTs in Addis Ababa, Harar, Dire Dawa, and East Hararghe.
The manual will be used by trained trainers/ToTs selected from Organizations of Persons with Disabilities -OPDs, Civil Societies Organizations -CSOs, and Volunteers engaged in promoting disability-inclusive development initiatives.
III. FUNCTIONS/KEY RESULTS EXPECTED
The consultant will be responsible for performing the following activities:
·         Review and understand the global and national context of disability and disability-inclusive development
·         Conduct literature review of secondary sources related to lobby and advocacy skills and interventions
·          Desk review and understanding of the "We are Able" project main document to get a clear picture of the project purpose
·         Carry out a stakeholder analysis to bring out the roles and responsibilities of key players and institutions in order to align the lobby and advocacy training to the respective stakeholder
·         Conduct a rapid assessment on knowledge gap of OPDs, CSOs, and Volunteers in the existing lobbying and advocacy practices to tailor the training manual to the needs of the stated organizations
·         Review, understand and identify gaps in the TOT training material at ECDD and other Lobby and Advocacy training materials
·          Consolidate information from source documents/areas mentioned above
·         Ensure the training manual is in harmony and synergized well with the existing other ECDD training manuals such as Disability Inclusive Awareness Training (DIAT), and others.
·         Based on the consolidated information, develop a contextualized training manual on Lobby and Advocacy including a three to five days training guideline
IV. DURATION OF THE ASSIGNMENT
The assignment will be implemented within 25 Calendar Days starting from the signing of a contract document. Payment shall be made upon submission of deliverables as per the following millstones, and approval of the same by ECDD.
V. MODE OF PAYMENT
| | | |
| --- | --- | --- |
| Payment Installment | Deliverables | Portion |
| 1st Installment | Upon signing the agreement and submission of a blueprint including work plan, methodology of the manual development process, and content of the manual | 20% |
| 2nd Installment | Upon submission and endorsement of a draft training manual for comments to ECDD | 50% |
| 3rd Installment | Upon submission of the final comprehensive training manual. | 30% |
VI.  EXPECTED DELIVERABLES
Key deliverables of the assignment are summarized as follows:
·         A blueprint including work plan, methodology of the manual development process, and content of the manual
·         Comprehensive reports on the various assessments and reviews conducted
·         A draft compressive training module with a three to five days training guideline for comments to ECDD
·         Final training manual incorporating comments and inputs given by ECDD for approval
·         Final comprehensive training manual in soft and hard copies.
Job Requirements
VII. REQUIRED QUALIFICATION, SKILLS, AND EXPERIENCE
·         LLM in Human Rights Law or other MA in Social Sciences in one of the following fields: Special Needs Education, Development Studies, Sociology, and Social Work.
·         Demonstrated knowledge and experience in designing a training manual and adult education
·         Strong knowledge and experience on the contextualized lobby and advocacy strategies/approaches; particularly on persons with disabilities entitlements to basic resources: land, water, food, etc.
·         Strong understanding of the United Nations Convention on the Rights of Persons with Disabilities(UNCRPD), other international human rights instruments, domestic policies, and laws related to persons with disabilities.
·         Excellent written and oral English language communication skills.
Applying Instructions
Potential consultants/companies who are interested to assume the assignment are requested to submit their professional license, CV, technical and financial proposals with all the necessary documents via the following address within seven (7) working days from the date of this announcement.
www.ethiojobs.net or by e-mail to HRecdd@ecdd-ethiopia.org or hand-delivered in a sealed envelope to the ECDD Office – Meskel Flower Road behind Dreamliner Hotel, Tele: +251-114-165859 or through P.O box: 1530 code 1250, Addis Ababa, Ethiopia.
WARNING: Do not to pay any money to get a job. Please report fraudulent jobs to info@newjobsethiopia.com