Fund Raising, Program Development and Quality Assurance (PDQA) Manager
Description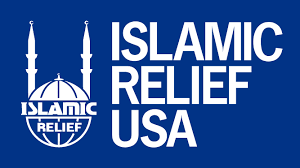 Internal/External
Re - Advertisement  
IR/INT/EXT/VN/037.21
July 30, 2021
Post Title:               Fund Raising, Program Development and Quality Assurance (PDQA) Manager
Duty Station:          Country Office, Addis Ababa
Reports to:             Country Director
Salary:                       As per the organization scale
Required:                One
Introduction
Islamic Relief is an international relief and development charity founded in 1984 with its headquarters in Birmingham. UK. As well as responding to disasters and emergencies, Islamic Relief promotes sustainable economic and social development by working with local communities – regardless of race, religion or gender. The office officially started its operation in Ethiopia in 2004. Islamic Relief Ethiopia (IRE) is operational in the Somali Regional State with a base office in Hargelle, Elkere, Bare and Dekasuftu; Afar Regional State: Ewa and Gulina, Oromia Regional State; Chiro and Meayso and an additional operational office in Addis Ababa. For more information, please visit our website: http://www.islamic-relief.org/work-with-us.
GENERAL RESPONSIBILITIES:
The Program Development and quality assurance manager is expected to manage and oversee both the program development and quality assurance functions of the IRE with main focus on new business development and fund raising while overseeing MEAL, Protection and Safeguarding.
He/she will directly supervise the MEAL and the Protection and Safeguarding/inclusion team while directly taking charge of new business development and fund raising functions. As such the candidate for this position is expected to have a multi-disciplinary background in the area of  new business development and fund raising as well as Monitoring and evaluation, protection and safe guarding With regards to fund raising, it is expected that the candidate lead, facilitate and spearhead a concerted effort for at the country office level to  come up with context based high quality proposals that can attract funding both from within and outside Ethiopia in line with strategic focus areas of IRW. The candidate should possess vast experience within the humanitarian world in developing high quality proposals and fundraising based on the gaps and needs identified on the ground.  She/he should be versed with priority areas of funding and funding guidelines and templates of major strategic donors such as USAID, DFID, UN Sources, GAC, EU/ECHO, among others. The holder of this position is going to engage with IR partners, institutional donors as well as other organizations or institutions mapped by the Country Director and Regional Desk Coordinator to identify opportunities, provide up-to-date accurate information in regards to teaming, bid strategies and build strategic partnerships. The Manager will work closely with the entire Program, Finance and Operations departments' team and with Islamic Relief's technical experts at country Regional and HQ levels to coordinate and develop technical proposal narratives that respond to donor requirements and thereby ensure the submission of high-quality, winning proposals. This position demands a leading role in coordinating proposal development, including substantial writing of sections. Assist in the standardization of business development and marketing documentation and materials including review of donor reports.
In the area of quality assurance, the holder of this position is expected to provide overall leadership and guidance on MEAL, Protection, Safe guarding and inclusion related works of IRE and also directly supervise staff responsible for these functions, It is expected that the candidate develops and or adapt as well as devolve through capacity building of staff tested tools that can be used for quality assurance across all of our work in line with global and internal IRW standards including CHS, IHSAN and others. Similar endeavor is expected from the candidate to ensure protection and safeguarding are mainstreamed and practically applied across all of IR program and operations functions in the country.
S/he will be responsible for championing IHSAN and follows implementation of all the parameters of quality assurance under IHSAN.
PRINCIPAL DUTIES AND RESPONSIBILITIES:
New Business development and Fund raising:
·       Lead and facilitate the development of and implementation of an effective fundraising strategy, in line with the IR CSP
·       Lead efforts for organization's income growth and improvement as well as its sustainability by proactively securing funds from new income streams
·       Oversee development and maintenance of IRE fund raising data base and build on existing relationships with donors and encourage and guide staff to develop fundraising tools
·       Initiate, lead and coordinate the proposal development process for specific grant applications in collaboration with technical and regional program teams.
·       Continuously engage relevant sectors within the program during the proposal initiation or development process.
·       Strengthen, expand and nurture partnerships and networking
·       Participate in the needs assessment surveys while identifying priority areas for humanitarian intervention.
·       Continuously update the program and regional team on requests for proposals and other grant solicitation announcements and guide the program team on proposal development based on the needs and implementation capacity.
·       Participate in decision- making on grant applications.
·       Assist the country director in updating the donor mapping matrix complete with available resources.
·       Contribute to project design, including developing proposal strategy, project results framework and performance indicators in response to specific grant requirements.
·       Serve as the lead proposal writer and coordinate inputs and writing assignments from other team members including sub-grant partners.
·       Ensure that the comments from the reviewers are appropriately incorporated in the proposal. Write up the final document and/or sections and annexes as needed.
·       Ensure that proposal narratives adhere to donor and IR's internal guidelines and quality standards. Confirm the proposal is complete, fully responsive to the RFP/RFA and meets the evaluation criteria.
·       Establish a proposal calendar and ensure it is strictly adhered to, ensuring that all appropriate inputs are received on time and complete from others.
·       Work closely with the Program Manager, Regional Desk Coordinator, Regional Technical Advisors and the Country Management Team as a whole to align the proposal budget with the technical narrative.
·       Identify and track grant opportunities, contact competing organizations, pursue intelligence and review winning proposals to strengthen IR's efforts in future applications.
·       Identify and reach out to appropriate partner organizations, complete partnership or teaming agreements and scopes of work on time and maintain a list of potential partners with their institutional capacity.
·       Track all proposal results and collect feedback from donors and reviewers on each proposal and incorporate that feedback to improve quality of future bids.
·       Frequently participate in meetings with donors, partners, competitors and other organizations in the country or at the Regional Office.
·       Lead and coordinate program development team by developing personal plans, setting performance objectives and handling periodic appraisals.
Perform other responsibilities as assigned by the organization.
Strategic Planning
Based on the IRW's Global Goals and the strategic plans of the Country, the country business Plan (CBP) and other relevant policies, the incumbent is responsible for leading proposal development strategies that aims at advancing IR's programs in depth as well as in breadth.
He/she is to lead the development of those strategies in which IRE harnesses all possible opportunities in line with the global strategies aimed at bringing sustainable development as well as leaving meaningful legacy.
Contribute to the global strategic development. The PDQAM will be required to lead the review process for the program development strategies periodically.
Quality assurance:
·       Ensures all quality assurance tools and parameters including MEAL, Protection, inclusion and safeguarding functions are adequately incorporated in all IRE work across program/project development and management cycle
·       Lead the development of Country MEAL strategy and framework development
·       Ensure the use and maintenance of the EBMS system
·       Ensure all MEAL components are incorporated in all project concept notes and proposals
·       Ensure that baseline and end lines survey are appropriately budgeted and conducted for all project activities.
·       Represent IRE with partners including government, NGOs and Donors with regards of MEAL functions of projects lead and implemented by IRE
·       Supervise, manage and coach MEAL, Protection, and safeguarding team
·       Engage and lead in partnership related activities to initiate new partnership and strengthen existing ones for fund raising, experience and resource sharing as well as localization agenda
·       Represent IR with key partners as related to the above
·       Carryout other functions as delegated by the country director.
Job Requirements
ESSENTIAL SKILLS AND EXPERIENCE:
·       Master's degree in Social Science fields (preferably) in rural development, livelihoods and food security or related fields.
·       At least ten years' direct experience in new business development and fund raising within an INGO setting.
·       Demonstrated track record of developing emergency response and development proposals for a variety of clients, including for EU, DFID, OFDA/USAID, UN Agencies and other strategic donors
·       Similar level of experience in program development, program quality assurance including MEAL within INGO settings
·       Versed with Global Quality assurance standards such as CHSP and other related tools
·       Versed with Protection, safe guarding and inclusion tools and principles or willing to learn and adapt as appropriate.
·       Proven track record of successful institutional proposal writing as well as direct program implementation or management
·       Experience should include designing, writing and reviewing technical proposals.
·       Field based program review, monitoring and evaluation,
·       Skills in developing, training and devolving quality assurance tools
·       Possess knowledge of innovations and policy papers submitted or presented in the international development arena
·       Demonstrated experience weaving state-of-the-art information into innovative and exciting proposal content
·       Excellent oral and written communication skills
·       Highly organized person able to manage multiple priorities, function as a team leader, work with a minimum of supervision and direction and able to adjust to changes and work-related demands on short notices
·       Adept and comfortable in networking with other organizations and seeking intelligence and information
·       Able to travel to field offices and abroad
Safeguarding and Equal Opportunity
Islamic Relief and Islamic Relief staff considers the welfare and protection of children, young people and people at risk to be paramount to the organization. And must adhere the principle of 'do no harm and leave no one behind.' It is critical we do not expose communities or staff we work with to the risk of harm through our interventions.  With a zero tolerance approach Islamic Relief have a number of related policies which also describe standards in behaviour expected from the organization, its staff and representatives towards each other and those we serve. Islamic Relief is committed to responding swiftly, appropriately and constructively to any and all information children, young people and people at risk have disclosed.
All offers of employment will be subject to satisfactory references and appropriate screening checks, which can include criminal records and terrorism finance checks. We participate in the Inter Agency Misconduct Disclosure Scheme and will request information from job applicants' previous employers about any findings of sexual exploitation, sexual abuse and child abuse during employment, or incidents under investigation when the applicant left employment before signing the contract agreement.
Islamic Relief believes everyone has the right to be safe, respected and valued regardless of who they are or their circumstances, and an equal employment opportunity to all candidates and qualified applicants, we do not discriminate on the base of age, sex, race, color, religion, national or ethnic origin, disability status and diversity.
Applying Instructions
Application Procedures
·       Interested candidates are required to submit a complete application form with all         required supporting documents (updated CV, copy of credentials and testimonials) through Ethiopia.HR@islamic-relief.org.et.
·       Please attach any additional documents that can serve your application move forward including sample of proposals written by you that have successfully attracted large    funding in your previous organizations
·       You can access the application form with the link: http://www.islamic-relief.org.et/wp-content/uploads/2019/03/Employment-Application-form-1.docx. Failure to follow the instructions will invalidate your application.
·       Closing date for the application is August 13, 2021.
·       Due to the high volume of application, we regret that we will be able to contact only the shortlisted candidates.
WARNING: Do not to pay any money to get a job. Please report fraudulent jobs to info@newjobsethiopia.com