GBV and PSS Officer(Re-Advertised)
Description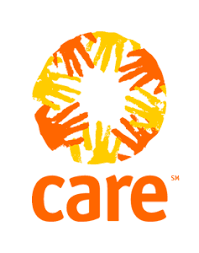 Job Title: GBV and PSS Officer
Grade: 6C
No of positions:1                    
Unit/Program: Emergency
Contract Duration: Definite  (Till February, 2022)
JOB SUMMARY
GBV Protection and PSS (Psycho Social Support) officer position holder is responsible to provide coordination and supervision for effective implementation of the project objective at ground level. S/he will be also responsible to directly provide technical and professional support for the staff working under her/his supervision.
II. RESPONSIBILITIES AND TASKS:
 Job Responsibility 1:  Planning and Implementation of Program Activities: (25%)
·         Ensures that planning and implementation of the project activities are in accordance with the program principles, approaches, and procedures of the organization;
Works closely with other project staffs and partners in planning, and implementing the project activities;
Ensures effective implementation of the project activities as per the set plan of action and as per the donor requirement.
Makes sure that all plans are down to annual, quarterly and weekly basis and same is done for by project officers and facilitators;
 Job Responsibility 2: Technical Support and Capacity Building: (20%)
Develop and maintain close working relationship with INGOs and Partner Government officials particularly project signatories at woreda and zonal level.
Provides support for all trainings, workshops, and meetings conducted at zonal/woreda level.
Work with local authorities and support victims of GBV to get appropriate care and treatment
Conduct training need assessment to identify government line offices and project staff's knowledge gap and design appropriate training accordingly.
Promote and represent the interests of the GBV/PSS program with regards to all relevant stakeholders;
Contribute to effective information management on SGBV survivors through the provision of disaggregated data on populations of concern and their problems.
Contribute to the joint SGBV/ Child Protection Working Group.
Coordinate and monitor the overall implementation of GBV program activities based on their established indicators, including collating and analyzing data and information for reporting;
Oversee & support the day to day implementation of program activities including case management/psychosocial support, follow-up and advocacy to meet the needs of beneficiaries & strengthening community capacity to prevent & respond to incidents of GBV;
Assist mapping, establishment and strengthening of GBV referral pathways;
Assist in conducting rapid PSS assessment
Identify individuals who are traumatized and require PSS service
Provide PFA for GBV survivors and others in distress
Serve as PSHEA focal point for the project area
Oversee and monitor Women friendly spaces in two woredas.
   Job Responsibility 3: Monitoring and Supervision: (20%)
Maintain up-to-date data related to GBV in emergency project activities and deliver it to learning designed and measurement manager for data entry and analysis.
Organizes and facilitates joint participatory monitoring programs with zonal and woreda partners.
Facilitates/Conducts joint, supportive supervision with Zonal/Woreda /MOH, Women Affairs Bureau and other government staffs from signatory sectors.
Facilitates and conduct regular review meetings and project review schedules at all woreda levels along with project staff and work with different institutions to create institutional commitment;
Together with other Project team sets project quality standards and action steps and monitor the performance accordingly;
Conducts regular supportive supervision to IDPs and host community for girl's groups, boy's groups, parents and other project interventions
Job Responsibility 4: Facilitate Learning and Net Working: (10%)
Establishes firm and institutionalized working relationship with local government officials, community institutions, IDP Committees and other stake holders;
Keeps up to date the development in the sectors, including best practices examples in country and ensure ongoing personal development and learning;
Prepares regular project progress updates at all words level and discuss with representatives of the woreda;
Represents CARE in woreda and zone level meetings, coordination forum on issues related to GBV in emergency.
Job Responsibility 5: Reporting, Staff Supervision, Coaching and Team Building: (20%)
Develops appropriate reporting formats together with the head Office monitoring and evaluation officer teams
Collects, organize and summarize monthly and quarterly performance reports from project officers/empowerment for facilitators.
Monitor the quality and reliability of the reports collected from project officers;
Supervises, coach and gives technical backup to Project Officers.
Conducts performance review and appraisal of the employee under his/her supervision according to the policy of the organization.
Job Responsibility 6: Perform other duties as assigned. (5 %)
III.             PROBLEM SOLVING (Thinking Environment)
Levels one and two of problem solving apply to the incumbent. The incumbent involves with daily routine activities, she/he also uses interpolative skills to pick and choose the right solution to address given problems.
IV. GENDER EQUALITY
Understanding and demonstrated commitment to the importance of gender, youth and social inclusion issues.
Demonstrated commitment to principles of Gender Equity, Diversity, Inclusion and PSEAH (safeguarding), as evidenced in previous positions / programming.
Job Requirements
Job Requirement
V. QUALIFICATIONS (KNOW HOW)
A)    EDUCATION/TRAINING
 Required:
3 years of relevant experience with the first degree and 2 years of relevant experience plus post graduate degree in psychology, gender studies, sociology, social work, or related areas of focus from a recognized University.
NGO experience is a plus
B) EXPERIENCE:
Required:
Experience on implementing or leading Sexual and reproductive health and/or Gender focused projects in emergency
Experience on working with internally displaced people
C) TECHNICAL SKILLS
Required:
Language proficiency in written and spoken English;
Computer proficiency;
Good communication and report writing skill;
Local Language proficiency is Mandatory
Firm belief in teamwork, gender equality, sensitivity to rural adolescent health, economic and social needs, conceptual understanding of participatory approach and sustainable development.
D)    COMPETENCIES
Respect, accountability, courage, excellence, building partnerships, stress tolerance, building commitment, coaching, interpersonal skill, operational decision-making, planning and organizing, information monitoring.
Applying Instructions
CARE Ethiopia is committed to preventing all unwanted behavior at work. This includes sexual harassment, exploitation and abuse, and child abuse. We expect everyone who works for us to share this commitment by understanding and working within the CARE Safeguarding Policy and related framework. CARE Ethiopia has a zero-tolerance approach to any harm to, or exploitation of, a vulnerable adult or child by any of our staff, representatives or partners.
CARE Ethiopia reserves the right to seek information from job applicants' current and/or previous employers about incidents of sexual exploitation, sexual abuse and/or sexual harassment the applicant may have been found guilty to have committed or about which an investigation was in the process of being carried out at the time of the termination of the applicant's employment with that employer.
By submitting the application, the job applicant confirms that s/he has no objection to CARE Ethiopia requesting the information specified above. All offers of employment will be subject to satisfactory references and appropriate screening checks.
HOW TO APPLY
If you are interested to be part of our dynamic team, exciting work environment and contribute to CARE Ethiopia's mission and vision, please send your CV (not more than 3 pages) and cover letter (not more than one page) through Ethio Jobs 
Only short-listed candidates will be contacted.
Passionate and dedicated candidates who meet the requirement are strongly encouraged to apply, especially women!
CARE seeks to improve the lives of the most marginalized, particularly women and girls. Our diversity is our strength. We encourage people from all backgrounds and experiences to apply.
WARNING: Do not to pay any money to get a job. Please report fraudulent jobs to info@newjobsethiopia.com