GBV Programme Analyst – NOB – TA – based in Mekelle
Description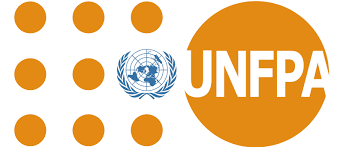 The Position:
The Gender Based Violence (GBV) Programme Analyst is located in Mekelle field office. Under the direct supervision of the Head of Sub-Office, the GBV Programme Analyst will be responsible for providing technical and programmatic inputs to the design, planning, implementation, monitoring and evaluation of GBViE programming to ensure quality, survivor-centered, multi-sectoral and well-coordinated GBV response in the conflict context, whilst also supporting partnerships and coordination for GBV response among other UN agencies, IPs and clusters/sectors within the region. Travel may be required to other parts of the Region for programme monitoring purposes. The role is expected to regularly travel to UNFPA project sites- Mekelle, Adigrat, Adwa, Axum, Shire, Maychew, Humera and Alemata.
How the GBV Programme Analyst can make a difference:
UNFPA is the lead UN agency for delivering a world where every pregnancy is wanted, every childbirth is safe and every young person's potential is fulfilled.  UNFPA's new strategic plan (2022-2025), focuses on three transformative results: to end preventable maternal deaths; end unmet need for family planning; and end gender-based violence and harmful practices.
In a world where fundamental human rights are at risk, we need principled and ethical staff, who embody these international norms and standards, and who will defend them courageously and with full conviction.
UNFPA is seeking candidates that transform, inspire and deliver high impact and sustained results; we need staff who are transparent, exceptional in how they manage the resources entrusted to them and who commit to deliver excellence in Programme results.
Job Purpose:
Under the overall guidance and direct supervision of the Head of Sub-Office based in Mikelle, the incumbent facilitates the implementation of UNFPA's GBV programming to assist those affected by the conflict in Tigray region of Ethiopia. Key duties include:-
Assessment, planning, programme oversight, monitoring and evaluation of GBV initiatives through the use of available global guidelines and standards, tools and will be in line with UNFPA's Minimum Standards for Addressing GBV in Emergencies.
Partnership development and management, and programme oversight / monitoring;
Capacity-building of national and local partners on GBViE prevention, risk mitigation and response in emergency and humanitarian settings.
Support for GBV coordination.
Main Tasks & Responsibilities
GBV Programme Analyst would be responsible for the following:-     
Support the GBV Programme Specialist to accelerate implementation of ongoing project activities (funded through CERF, USAID); support fundraising efforts through the design of evidence-informed GBViE programmes and writing proposals for GBV funding in line with overarching vision and work plan.
Monitor UNFPA - including IP-led - GBV programme activities, indicators and budget expenditures against the agreed work plan and logical framework; prepare regular narrative and financial progress reports and document lessons learned; share with the relevant UNFPA focal persons as required.
Provide technical support and guidance to UNFPA implementing partners (IPs), and national authorities in planning and implementing GBV programmes responsive to the needs of IDPs/returnees and host communities.
Orient and/or build the capacities, through facilitation of training sessions and other capacity development interventions of UNFPA staff, Implementing Partners (IPs), national partners such as the Bureau of Women and Children Affairs social workers, health care providers, security personnel, other humanitarian actors and the affected population in GBViE prevention, risk mitigation and response programming as per need in line with the GBViE Minimum Standards and the country office GBV Strategic Framework objectives;
Work in close collaboration with the ASRH team. Establish linkages between existing Gender, RH and HIV programmes to ensure synergies between programmes that maximize programme impact. Provide special attention to the needs of adolescent girls and young women.;
Ensure GBV mainstreaming and participate in upcoming joint inter-agency multisectorial assessments and analysis, and / or undertake UNFPA specific field visits / GBV assessment and situational analysis missions to gain a better understanding of women's and girls' needs, GBV risks, UNFPA's and IPs' current GBV response, capacities and gaps in service availability and quality  as the situation evolves;
Establish or update the GBV referral pathway(s) in affected areas to ensure immediate referrals to life-saving GBV services can be made;
Sensitize IPs, UN agencies, INGOs/NNGOs and national authorities around the existence and implementation of the Guidelines for Integrating GBV Interventions in Humanitarian Action (GBV risk mitigation in humanitarian response);
Represent UNFPA and / or participate in the relevant meetings of the Protection cluster,  GBV working group, Health Cluster, and meet relevant stakeholders involved in coordination and response  to GBV in the affected areas as per need to ensure that GBV issues are adequately considered in humanitarian response efforts; support the GBV Programme Specialist in providing regular and comprehensive updates on UNFPA's progress to address GBV and weekly situation reports to relevant humanitarian coordination bodies;
Carry out any other duties as may be required by the UNFPA management
UNFPA Work Environment
UNFPA provides a work environment that reflects the values of gender equality, teamwork, Embracing diversity in all its forms, integrity and a healthy balance of work and life. We are committed to maintaining our balanced gender distribution and therefore encourage women to apply. UNFPA promotes equal opportunities for all including persons with disabilities.
Compensation and Benefits
This position offers an attractive remuneration package including a competitive net salary and other benefits as applicable.
Disclaimer
UNFPA does not charge any application, processing, training, interviewing, testing or other fee in connection with the application or recruitment process. Fraudulent notices, letters or offers may be submitted to the UNFPA fraud hotline ttp://www.unfpa.org/help/hotline.cfm
In accordance with the Staff Regulations and Rules of the United Nations, persons applying to posts in the international Professional category, who hold permanent resident status in a country other than their country of nationality, may be required to renounce such status upon their appointment.
Job Requirements
Qualifications and Experience
Education:
Master's degree with specialization in areas such as social work, public health, gender, law/human rights, international relations, and/or other related social science disciplines from recognized universities/colleges
Experience and Knowledge:
At least 2 years of specialized experience in GBV programming, preferably including in a complex, volatile, humanitarian context.
Proven understanding of the survivors-centered and human-rights-based approaches.
Direct experience providing support to GBV survivors is an asset.
Excellent programme management skills, including organizational and time-management skills, IT literacy, and proven experience in programme / budget management and monitoring. Experience working through Implementing Partners and establishing / managing remote monitoring systems an asset.
Excellent communication and interpersonal skills
High resilience and coping with stress abilities. Capability of delivering results on time, even under stress.
Languages:
 Fluency in English required. Knowledge in other UN languages is an asset. Proficiency in Tigrinya language is highly desirable.
Required Competencies
Values:
Exemplifying integrity
Demonstrating commitment to UNFPA and the UN system
Embracing diversity in all its forms
Embracing change
Core Competencies:
Achieving Results
Being Accountable
Developing and Applying Professional Expertise/Business Acumen
Thinking analytically and Strategically
Working in Teams/Managing Ourselves and our Relationships
Communicating for Impact
Functional Competencies:
Business acumen
Implementing management systems
Innovation and marketing of new approaches
Generating, managing and promoting the use of knowledge and    information;
Facilitating quality programmatic results
Leveraging the resources of national governments and partners, and building strategic alliances and partnerships
Client orientation
Applying Instructions
Interested and qualified applicants can apply though :
https://erecruit.partneragencies.org/psc/UNDPP1HRE/EMPLOYEE/HRMS/c/HRS_HRAM.HRS_CE.GBL?Page=HRS_CE_JOB_DTL&Action=A&JobOpeningId=40472&SiteId=1&PostingSeq=1
UNFPA has established an electronic application management system. This allows applicants to create a candidate profile, which can be updated regularly and submitted for more than one vacancy. Download the Step by Step Guide to Applying in the E-Recruit System of UNFPA at http://www.unfpa.org/employment. Please print out the Guide for your reference during the registration and application process.
Notice: There is no application, processing or other fee at any stage of the application process.  UNFPA does not solicit or screen for information in respect of HIV or AIDS and does not discriminate on the basis of HIV/AIDS status.
WARNING: Do not to pay any money to get a job. Please report fraudulent jobs to info@newjobsethiopia.com