Description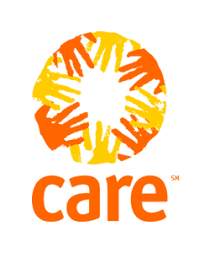 I.  JOB SUMMARY:

Under the technical leadership of the Gender and Youth Advisor, the Gender and Youth Officer at CARE's implementing Zones, will provide technical assistance and capacity building on gender and youth development to the DFAP implementing field offices and stakeholder staffs in the operational areas. The position holder will support and coordinate gender analysis and lead studies to explore employment opportunities for the youth. Proactively and/or upon direction provided by the technical advisor, s/he will identify gaps, consolidate best practices in the field and share lessons to all concerned. The Officer will ensure that standard quality training, guidelines and tools are adopting consistently without major deviations in all DFAP technical sectors to ensure gender, women empowerment and youth priorities are integrated uniformly. In consultation with the advisor, the officer will support and contribute to formative research in implementation areas to identify key issues, social norms and barriers and to make recommendations on how to address gender and youth related concerns and challenges.

 

II. RESPONSIBILITIES AND TASKS:

Job Responsibility #1: Strategy design, planning, monitoring and implementation (40%)

Leads/supports the development and implementation of evidence based, realistic and effective gender, women empowerment and youth engagement strategies, as directed by the technical leadership team at the consortium and CARE's advisor for all technical sectors under the DFAP project including food security, nutrition, livelihoods, CCA, DRR, WASH and community mobilization/social accountability;

Inputs into problem identification, causal and problem analysis and activity development;

Participates in zonal level DFAP detailed implementation planning (DIP), and annual reviews, to ensure Gender and Youth responsive project planning processes are implemented throughout the life of the project;

Ensure that proper records are available to respond to the DFAP result framework indicators in areas of women empowerment and gender equality indicators-access to resource, control, leadership status within community and etc.

Actively keep abreast of results of research and regular monitoring and suggest ways to improve the nature and depth of activities in their implementation area;

 

Job Responsibility #2:  Staff training and coaching (30%)

In-collaboration with the Advisor and/or independently, provides staff induction and ongoing training/capacity building training to CARE-DFAP and government stakeholder staff;

Leads the development and facilitation of trainings on staff development initiatives for gender, including the staff transformation process under SAA;

Develops and implements follow-up, engagement and coaching plans to build staffs and PSNP institutions capacity to increase knowledge and accountability for gender equity and to increase their level of expertise, skills and their commitment to apply strategies;

Provides ongoing backstopping and technical support to staff.

Job Responsibility #3:  Networking, Learning, Policy Implementation (20%)

Establishes all necessary relationships with DFAP gender equality and youth empowerment partners with in CARE and government stakeholders to ensure that gender and youth issues and priorities are tabled, addressed and lessons are shared;

Supports formative research in the assigned operational Zones/Woredas;

Disseminates learning and ensures all staffs at the field office level are updated on gender and youth priorities;

At the direction of the Advisor, support field level CARE PQL related experts/staffs to measure the impact and document lessons learned and best practices;

Produces and shares with the Advisor and/or project manager gender and youth related aspects of reporting for USAID for all regular and incidental reports.

Job Responsibility #4:  Others (10%)

Participates in all major activities of the DFAP project in the assigned project area;
Responds to requests for additional capacity building support within CARE;

Perform other duties as assigned.

III.              III. GENDER EQUALITY

Understanding and demonstrated commitment to the importance of gender, youth and social inclusion issues.

Demonstrated commitment to principles of Gender Equity, Diversity, Inclusion and PSEAH (safeguarding), as evidenced in previous positions / programming

Job Requirements

IV. QUALIFICATIONS (KNOW HOW)

A) EDUCATION/TRAINING

Required:

B.A. degree in Social Science, gender studies or equivalent combination of education and work experience.

B) EXPERIENCE:

Required:

3-5 years of work experience on gender or social and behavioral change, conversant with adult learning and training of trainer's methodologies, practical experience in women and youth programming

At least 2 years of work experience in gender analysis, training and mainstreaming.

Desired:

Gender related work in an NGO setting.

Previous experience with livelihoods programs and or food assistance interventions.

C) TECHNICAL SKILLS:

Required:

Strong interpersonal and communication skills and the ability to work effectively with a wide range of constituencies;

Excellent verbal and written communication skills in English and Afan Oromo;

Effective interpersonal skills, maturity, intuitive, tact and a high sense of responsibility,

Analytical, training/facilitation skills;

Sensitivity to different aspects of diversity (cultural, religious, disability), firm belief in teamwork and sensitivity to HIV/AIDS

Computer skills (word, Excel);

Desired:

Quantitative and qualitative data analysis skills.

D) COMPETENCIES

Coaching, initiating action, communicating with impact, innovation, planning and organizing, building partnership, facilitating change, adaptability.

V. CONTACTS/KEY RELATIONSHIPS

The Officer will work directly with the DFAP team in CARE East/West Hararghe FO with direct relationship with the Project Manager and DFAP teams in the FO with dotted line relationship with the Gender and Youth Advisor at the Addis Office.

VI. WORKING CONDITIONS AND LEVEL OF TRAVEL REQUIRED.

This position is located in East/West Hararghe
Applying Instructions
CARE Ethiopia is committed to preventing all unwanted behavior at work. This includes sexual harassment, exploitation and abuse, and child abuse. We expect everyone who works for us to share this commitment by understanding and working within the CARE Safeguarding Policy and related framework. CARE Ethiopia has a zero-tolerance approach to any harm to, or exploitation of, a vulnerable adult or child by any of our staff, representatives or partners.

CARE Ethiopia reserves the right to seek information from job applicants' current and/or previous employers about incidents of sexual exploitation, sexual abuse and/or sexual harassment the applicant may have been found guilty to have committed or about which an investigation was in the process of being carried out at the time of the termination of the applicant's employment with that employer.

By submitting the application, the job applicant confirms that s/he has no objection to CARE Ethiopia requesting the information specified above. All offers of employment will be subject to satisfactory references and appropriate screening checks.

HOW TO APPLY

 

If you are interested to be part of our dynamic team, exciting work environment and contribute to CARE Ethiopia's mission and vision, please send your CV (not more than 3 pages) and cover letter (not more than one page) through Ethio Jobs 

Only short-listed candidates will be contacted.

Passionate and dedicated candidates who meet the requirement are strongly encouraged to apply, especially women!

CARE seeks to improve the lives of the most marginalized, particularly women and girls. Our diversity is our strength. We encourage people from all backgrounds and experiences to apply.
WARNING: Do not to pay any money to get a job. Please report fraudulent jobs to info@newjobsethiopia.com