Location

The position holder will be based either in Addis Ababa, in Amhara or SNNPR Region, Ethiopia

Date Posted

June 29, 2021

Category

Consultancy



Job Type

Full-time



Currency
ETB
Description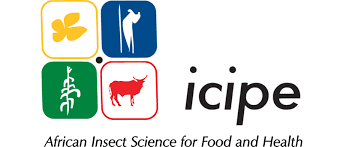 International Centre of Insect Physiology and Ecology (icipe)
Young Entrepreneurs in Silk and Honey (YESH) Project
Terms of Reference for temporary contract to cover the remaining NCE period in YESH project _ Gender Specialist
1.      Background  
The international centre of insect physiology and ecology (icipe) has been implementing the Young Entrepreneurs in Silk and Honey (YESH) project since December 2015. The project aims to create employment for 12,500 Ethiopian youth through technology-based entrepreneurship in silk and honey in two main regions namely Amhara and SNNP. The project has been implemented in partnership with the Ministry of Agriculture and other key public and private sector stakeholders with the financial support from the Mastercard Foundation.
The YESH project is providing youth and local partners with training and capacity development supports in beekeeping (apiculture), silk farming (sericulture) technical skills and entrepreneurship and business skills development so that the youths secure dignified and fulfilling jobs. YESH Year 5 was dedicated to consolidating activities which was interrupted due to COVID19 pandemic and associated restrictions on travel and gatherings. Accordingly, the team proposed to continue to implement the consolidation activities during a period of No-Cost- Extension of one year which was approved by the Mastercard Foundation.
This temporary contract is required to cover for the absence of the gender specialist who used to work in coordinating and technically supporting the YESH project activities starting from July 1 to October 31, 2021, during this NCE period. The contract holder is expected to lead implementation of identified activities to be implemented during this NCE period under the gender thematic section.
2.      Objective of the assignment
The overall objective of the contract is to cover for the absence of YESH project gender specialist due to resignation from her position. This period extends for four months as per icipe's HR policy.
3.      The major tasks of the contract holder
The contract holder is expected to provide the following tasks:
1.      Plan, coordinate, closely follow up and monitor implementation of activities outlined in the  YESH project No Cost Extension (NCE) period as per the prepared workplan (annex I), including:
1.1 Provide training to 80 young women on how to establish and manage Self Help Groups (SHGs) and link them with financial institutions so that they can access loan (in collaboration with the financial inclusion expert of MOYESH program)
1.2 Strengthen young women's technical, entrepreneurship and leadership capacity through peer-to-peer training, led by model young women beekeepers. This activity is planned to improve major technical beekeeping skills of young women by creating an opportunity to learn from each other. This includes:
a) Organize leadership and entrepreneurship skill development trainings to 200 young women led by model female youth beekeepers and silkworm farmers
b) Organize peer to peer technical skill development trainings led by model female youth to 300 young women beekeepers.
2. Plan and implement the below listed gender-specific activities embedded as part of the YESH NCE work plan:
2.1 Incorporate gender dimensions into the leadership and ESD training materials (adopt gender sections included in MOYESH training manuals)
2.2 Initiate periodic (monthly or bi-monthly) joint experience sharing platforms for individual women working on backyard beekeeping and women members of group enterprises (aligned with the planned peer to peer technical skill development program)
2.3 Conduct village level community sensitization and awareness raising events on gender issues involving relevant stakeholders (including kebele-level women and youth affairs representatives., extension agents, young women beneficiaries and their family members, as well as local and religious leaders, etc)
3. Produce monthly reports and compile relevant data and documents (technical and financial) per implementation of activities and submit to the senior gender expert based in Addis Ababa.
4. Provide necessary technical support on gender to YESH project team members.
5. Perform any other duties delegated by the senior gender expert-MOYESH program.
Expected deliverables
Expected deliverables are monthly activity reports (including compiled data and documents) as outlined in the work plan.
Location: The position holder will be based either in Addis Ababa, in Amhara or SNNPR region
Reporting line
This consultancy position reports to the senior gender expert based at icipe country office in Addis Ababa.
Timeline
The contract holder is expected to cover for 4 months
Job Requirements
Expected qualification of the contract holder
We are seeking for a candidate who has MSc degree in gender, sociology, rural development or agricultural economics.
A good knowledge of the socio-cultural context of the YESH operational areas located in Amhara and SNNP regions and good understanding of gender issues in agricultural development projects in general and beekeeping and sericulture value chains in particular, is highly desirable.
The incumbent is also expected to have a minimum of 3 years of experience working with youth job creation and/or development projects, mainly in addressing gender-based constraints obstructing young women's equal participation in and benefit sharing from development interventions.
Applying Instructions
Applications will be accepted up to 2nd July 2021. Interested applicants should submit: (a) cover letter; (b) detailed CV with names and addresses of 3 referees (including e-mail addresses, telephone numbers). Candidates are required to apply online through ethiojobs.
icipe is an equal opportunity employer. It fosters a multicultural work environment that values gender equity, teamwork, and respect for diversity
WARNING: Do not to pay any money to get a job. Please report fraudulent jobs to info@newjobsethiopia.com