Gender Equality Specialist (GES)
Description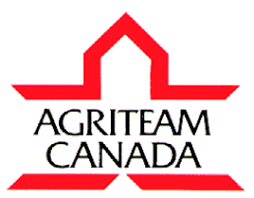 Background
STEM (2017-2022) is a Global Affairs Canada–funded project which aims to increase the number of Ethiopian men and women with relevant skills and qualifications for work in the mining sector as part of the country's National Growth and Development Plan (2016-2020). The project's goals are to strengthen university and technical vocational institution's capacity to produce skilled and qualified graduates that have relevant technical and environmental skills and knowledge for the mining sector; to improve the instructional capacity of university/TVET instructors; and to ensure that community members, especially women living in and around mining sites have the appropriate skills and abilities to benefit from employment opportunities resulting from mining activities.
 Project and contract period
 This position is a full-time position for one year .
Scope of Work
 The Gender Equality Specialist is a key member of the project team. Along with the Canadian-based Gender Equality Advisor, and the Project Field Director, the Gender Equality Specialist will implement the STEM gender equality strategy by providing support and technical advice to the project team and key stakeholders. The local Gender Equality Specialist (GES) will work closely with named gender focal persons within the four selected universities and other partner institutions to implement planned activities. S/he will gather intelligence and assist the Team in identifying and addressing gender issues within the STEM project context. In particular, the GES will contribute to a robust understanding of the intersection of specific gender issues within the education and mining sectors. The GES will contribute to understanding and analysis of gender issues within TVET and higher education institutions, communities in and around mining sites, barriers to employability in mining related jobs, all set within the wider socio-cultural context for gender equality in Ethiopia.
General Responsibilities
Provide gender–based analysis tools to support project implementation
Provide technical support to analyze gender issues to the project team concerning the programming based on the annual work plan
Support the technical experts in their liaison with 4 universities to monitor the extent to which practical skills and knowledge of university instructors related to content and pedagogy in ESME is being improved
Support the capacity development of TVET, woreda and tabia staff to deliver gender responsive technical vocational and employment training on mining related topics aimed at local communities and women
Support the project team in delivering gender responsive programming to ASM communities
Participate in stakeholder meetings and activities to support a growing awareness and understanding of gender equality issues and their impact on especially female students and ASM minersProvide training and capacity development for project staff and stakeholders on STEM gender equality concepts, analysis and tools
Ensure that gender is mainstreamed into all aspects of the project planning cycle, project activities, work plans, indicators and reporting
Propose appropriate gender responsive/sensitive methodologies, pedagogies, mainstreaming and analysis tools for use during planning and implementation i.e. Progress reports and annual work plans
Facilitate STEM's utilization of best practices in gender equality in Ethiopia for management, information analysis and lessons learned
Identify gender programming strategies and capacity building initiatives relevant to project implementation
Liaise with Gender focal persons (universities, Ministries, etc.) to implement gender equality programs
Manage/coordinate key gender equality programs on behalf of the project
Support the collection of sex disaggregated data for STEM monitoring and evaluation
Job Requirements
Interested applicants should provide a curriculum vitae addressing the following required items:
University degree in Education, Gender Studies or a related social sciences field of study from an accredited university/academic institution
Minimum of 5 years of work experience in the area of gender based analysis, TVET and/or higher education, and/or community development/relations
Experience in gender mainstreaming and preparation of gender plans as evidenced by project references
Work experience in a primary role as a gender equality advisor, manager or officer
Strong writing and reporting skills including command of the English language as demonstrated by project reports, publications and presentations made in national forums
Training and facilitation skills
Excellent Microsoft skills, particularly with Word and EXCEL
Strong written and spoken communication skills; working knowledge of Amharic and Tigrinya
Ability to work flexible hours, dependent on work requirements and to engage in frequent travel outside of duty station
In addition, the following qualifications would be an asset:
Specific knowledge of commercial mining or ASM sector, education and skills development, and employability issues in Ethiopia
Relevant work history in the Tigray region
Applying Instructions
Please submit a CV (three-page limit) and covering letter that highlights your competencies in relation to this TOR to Rebecca Armstrong at employment@agriteam.ca and on or before August 17, 2020 .Specify the position you are applying for ("Gender Equality Specialist (GES)") in the subject line.
Please be advised that only shortlisted candidates will be contacted by Alinea.
WARNING: Do not to pay any money to get a job. Please report fraudulent jobs to info@newjobsethiopia.com