Location

Addis Ababa, Ethiopia

Date Posted

April 16, 2020

Category

Management



Job Type

Full-time



Currency
ETB
Description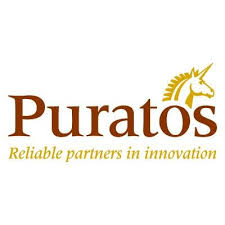 Based at the Ethiopian headquarters near Addis-Ababa, in order to further strengthen our growth and African Management team we are currently seeking the position of:
General Manager, Ethiopia
The successful candidate for this key, senior management function will direct, administer and co-ordinate the Sales, Marketing, R&D, Human Resources, Finance, Manufacturing and Distribution activities of the Ethiopian subsidiary.
He/she will lead in accordance with the policies, goals and objectives established and/or approved by the corporation within the framework of its strategic plans and budgets for Ethiopia (45 employees, €1m turnover, aggressive growth plan). He/she will have full profit and loss responsibility for the subsidiaries through innovative product and concept development in order to further develop Puratos Ethiopia as the reliable partner in innovation in the Bakery, Patisserie and Chocolate market.
Key Accountabilities
Formulate and implement long and short-range plans, policies and programs for the company in the framework of the Puratos Group policy to achieve objectives regarding Sales, margin, market share, financial requirements, investments, Human Resources needs, etc.
Lead the organization in all sections in their day-to-day activities of the subsidiary, including Manufacturing, Engineering, Quality, R&D, Marketing and Product Management, Sales, HR, Finance and all operational aspects of the organization with the objective to optimize its profitability, growth and realize its goals.
Strongly support the Ethiopian management team members in achieving their objectives while creating a great team spirit and collaboration amongst the members
Develop and/or fine-tune with the various teams new and/or existing business plans to ensure short and long term profitable growth, including plans to further accelerate our geographical coverage and manufacturing capabilities throughout the country
Implement and support the group's criteria, financial reporting processes, procedures and systems to measure short and long term income/profits and to regularly evaluate results against performance standards to ensure profitable growth and perfect customer service
Develop and maintain the information process and awareness process and judgement in areas such as market conditions, competitive activities, customer's product and service needs, general economic conditions, and governmental, legislative and regulatory matters
Take action to correct unsatisfactory conditions that may arise in any phase of the operation – manage and /or correct whatever action may be deemed necessary to ensure the accomplishment of foreseen objectives
Ensure Human capital management, in terms of proper talent acquisition, engagement and development and design and develop an organization that enables Puratos Ethiopia to achieve the company's goals and strategic intent
Sustain and control the strict application of all legal, regulatory and corporate rules and regulations as related to corporate, labor and tax legislation, as well as quality, safety and security.
Represent the subsidiary in professional associations, as far as it serves the purpose of the business.
Participate in merger and acquisition growth activities, including investigations, evaluations, negotiations and integration in accordance with corporate objectives and plans.
Profile
A Master's degree in Business, Economics or other relevant area.
A minimum of 7 - 12 years' experience in Sales, Marketing and General Management with P&L responsibility with significant international exposure.
Proven track record in financial management.
Brings an international mindset to local operations.
Has experience in multinational companies with B2B and/or a B2C business environment preferably in the Food Industry with broad business management experience in Large Key Account management and possibly Distribution. Has a proven track record in Sales development through the use of consumer data/insights and other critically important business development tools.
Has preferably operated in a matrix-structure and is familiar with alignment processes between Channels, BU's and Functions, both locally and internationally.
Strong Change Management – Transformation of business and organization to be highly agile and able to anticipate to the market challenge and opportunities effectively. Experience in acquisitions is an asset
A natural charismatic leader with a collaborative and team-oriented. Should be able to educate, motivate and inspire others in the organization and ensure a team cohesiveness resulting in great teamwork.
Strategically oriented with execution excellence
Has high level of creativity in the development of Sales, marketing and R&D programs, new business development and management of new business opportunities with a strong affinity with R&D activities.
Digital and e-commerce experience preferred.
Excellent written, oral, and presentation skills are essential. Mother tongue Ethiopian language is essential, as is Business fluency in English.
Strong computer skills in various software applications such as Word, Excel, PowerPoint and others with the ability to quickly grasp new software programs.
Young, evolution, future vision with international background with network, good FMCG company, well-connected
Has known hardship and struggles in his/her career
Required Competencies and additional skillset
Great leader – ability to create a team spirit, commitment and obtain results through "team-intelligence"
Strong influencer
Visionary with a strong sense of curiosity
Strong intellectual capacity and analytical skills
Extremely well-organized and great multi-tasker, at ease in moving from strategic to more operational tasks when needed
Decisive, moves quickly
Strong intercultural management skills
Can drive change when required within organizational capabilities
Self-starter, entrepreneurial, digital savvy
Strong business acumen
Strategic-oriented business and intuitive thinker
Excellent communicator
Team player who demonstrates the required level of humbleness expected from top leaders
Strong in sizing up talent
Sense of humor
Willingness to travel within Ethiopia and Southern Europe (and outside less frequently) according to business needs
WARNING: Do not to pay any money to get a job. Please report fraudulent jobs to info@newjobsethiopia.com