Description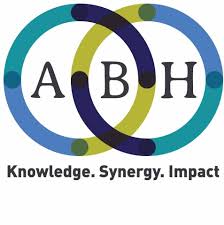 The National Election Board of Ethiopia (NEBE), re-established by proclamation No. 1133/2011, is the constitutionally mandated body to conduct elections, organize referendum and regulate political parties in Ethiopia. NEBE is undergoing institutional reform to enhance its credibility and capacity and conduct free, impartial and credible elections. Through the support of the United Nations Development Program (UNDP), NEBE has contracted ABH Partners to provide human resource recruitment and management services.
Accordingly, ABH partners would like to invite applicants who meet the below requirements to apply for the position of General Service Manager.
Required number: One
Reports to: Chief Executive of HQ office of NEBE
Duty station: NEBE Head Quarter, Addis Ababa
Duration: 12 months with a possibility of extension
Salary:  Competitive
Expected Start Date: Immediately after concluding the contract
Purpose of the Role
The General Service Manager is a leadership level position reporting to Chief Operations Officer. S/he is responsible to oversee the overall General Service provision and ensure that the day to day office operation is running smoothly.
Major Responsibilities
·         Based on the public/government property management policies and procedures, conduct assessment on property administration and market price estimation which will help to develop same guideline for the board, implement once approved;
·         Oversees the development, inspection, and enforcement of the standards by which materials are accounted for, maintained and repaired.
·         Assess and propose appropriate strategies to replace damaged fixed assets;
·         Responsible for all office administration services such as office and premises cleaning, staff seat arrangement, canteen & staff refreshment service, event management, office maintenance, waste disposal & management and parking lots management
·         Ensure cleanliness and serviceability of facilities, plants, grounds, and/or equipment as assigned.
·         Coordinate maintenance, installation, and repair of physical plant and equipment as required.
·         Manage custom clearance and ensure imported items are received as quickly as possible;
·         Confirm goods and services are purchased and received as per the specification and bill of quantity;
·         Ensure damaged items during handover are replaced;
·         Assess and recommend the best disposing mechanism to effectively dispose assets;
·         Periodically visit warehouses/stores and  ensure that enough items are available and replace shortages observed, and monitor the proper utilization of organization assets;
·         Responsible for  overall fleet management;
·         Responsible for the overall security management of the office, including ensuring that staff are aware of the procedures on security access control application system;
·         Ensure all firefighting and fire extinguishers are functioning and periodically check expiry date including other safety equipment;
·         Ensure that mechanical, electrical and sanitary services are properly provided;
·         Manage all service contracts and take action on a timely manner;
·         Perform other tasks assigned by supervisor;
Job Requirements
·         MA/MBA/BA in Business Administration/ Management, Logistics & Supply Chain Management, and related fields
·         For MA/MBA holders: at least 8 years of relevant experience of which 4 years on a leadership position
·         For BA holders: at least 10 years of relevant experience of which 6 years on a leadership position
·         Strong interpersonal communication skill
·         Solid experience in vender and general service management
·         Strong conceptual analytical skill
·         Ability to make independent decisions and judgments on routine procedural issues.
·         Ability to remain highly organized while handling multiple tasks under tight deadlines
·         High level of computer literacy (words, excel, PowerPoint and other soft wares)
·         Ability to communicate ideas and proposals effectively, including the preparation of reports.
·         Strong organization and leadership skills
·         Strong interpersonal skills to assist non-technical individuals with complex technical issues
·         Not be a member of any political party
·         Willingness to adhere to all principles of confidentiality
·         Ability to show initiative, good judgment, and resourcefulness
·         Conduct  self with integrity and function ethically
Applying Instructions
Qualified applicants can submit their application letter along with an updated CV with three professional references, copies of education credentials and work experience via email to nebevacancy@abhpartners.com by stating the position you are applying on the subject email. The application may also be submitted in person to our office located on Bole Road, behind DH Geda Tower Addis Ababa from 8:30 am to 5:30 pm, Monday to Friday and half day on Saturdays.
Application Deadline: September 06, 2020
Qualified candidates who fulfil the criteria will be hired only following the approval and endorsement by NEBE.
Female applicants are highly encouraged to apply. 
WARNING: Do not to pay any money to get a job. Please report fraudulent jobs to info@newjobsethiopia.com