Generalist Field Officer 2
Description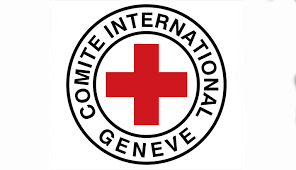 EXTERNAL VACANCY ANNOUNCEMENT
The International Committee of the Red Cross (ICRC) is an impartial, neutral and independent organization whose exclusively humanitarian mission is to protect the lives and dignity of victims of armed conflict and other situations of violence and to provide them with assistance.
For more information, visit website: https://www.icrc.org/
The International Committee of the Red Cross (ICRC) Delegation in Ethiopia is looking to hire an experienced, highly motivated and qualified person to fill the position of Generalist Field Officer 2, based in Addis Ababa.
GENERAL DUTIES
Understands and adheres to the seven Fundamental Principles of the International Red Cross and Red Crescent Movement
Understands and adheres to the ICRC Code of Conduct
Understands the roles of the components of the International Red Cross and Red Crescent Movement
Respects and observes staff regulations and security rules at all times
Represents the ICRC in a professional manner at all times
Develops and maintains a pleasant and conducive working environment with colleagues and line managers
Performs all duties with the highest level of confidentiality in the interest of the employees and the ICRC
May be asked to perform tasks not covered in this job description and to provide support to other departments when necessary
ACCOUNTABILITIES AND RESPONSIBILITIES
Contributes to implementation, or at times directly implements, and follow-up of various field activities, namely Protection of civilian population, Restoring Family Link, Assistance and Communication.
Monitors the humanitarian environment and needs, and the analysis of the security, socio-economic, cultural and political environment relevant to the ICRC, sharing relevant information with colleagues and reports any change in the situation as per the structure's communication flow.
Collects, compiles, translates/interprets information in relation with the projects and contributes to written reporting. Provides media analysis.
Facilitates and contributes to the work of delegates or other specialists, either internally or externally (internal or external meetings with authorities at local level, briefings on ICRC field activities, etc)
Contributes to maintain, develop and map contacts with various interlocutors at regional and local level
Participates to field missions, which can at times be carried out independently (50%field)
Ensures administrative and financial follow up after field missions
Perform other tasks for other departments when required.
Networking and Security – 40 %
Supports the field team leader in the establishment and development of a network of key interlocutors (civil authorities, police, civil society, NGOs, UN, etc) present in zones of responsibility
Ensures that the list of key interlocutors is kept up-to-date.
Represents and promotes the ICRC with regard to its activities with all relevant interlocutors including through operational dissemination sessions when appropriate.
Provides media analysis relevant to the zones of responsibilities
Informs and advises the field team leader and management on the security situation and assist in obtaining security guarantees for the deployment of ICRC teams in the zones of responsibility.
Supports the delegation in the transmission and application of the security rules with regard to other ICRC teams and in dealing with security and behaviour matters in the zones of responsibilities.
Support other departments to identify and map interlocutors and humanitarian actors relevant to their work in zones of responsibility or interest to the ICRC.
Protection – 15 %
In close coordination with RFL team in Addis and ERCS, ensures the proper implementation of the RFL procedures and conducts follow up on RFL files in the zones of responsibilities
Ensures reports and internal memos are all prepared for the files/cases.
Collect and document violation against civilian population in conflict areas and regularly record them on prot6
Provide support to resident colleagues in the field/protection department in understanding conflict dynamics and collection of PCP information.
Cooperation – 15%
Ensures good working relations with the ERCS in zones of responsibilities.
Is aware of and understands the content of the operational agreement signed with the ERCS concerning the RFL programme.
Work in collaboration with ERCS branches to actively disseminate the RC movement knowledge among different interlocutors within the areas of responsibilities
In collaboration with the FTL, support ERCS in HCiD issues notably the good use of ambulances in areas where misuse of the latter is common.
Humanitarian Need Analysis and Synthesis – 20%
Contributes to the analysis of the humanitarian situation and security environment in zones of responsibility
Contributes, with the assistance of the delegate, to the preparation of institutional reports, minutes of meetings, key points, and other ad hoc written reporting.
Logistics – 10%
Contributes to the planning of field trips.
Assists in the administrative preparation of field trips and respect the appropriate deadlines.
In collaboration with support departments, organise and follow the logistics necessary for field trips (materials, vehicles, IT, etc).
ADDITIONAL DUTIES
The employee may be asked to perform duties and tasks not covered in this job description as well as to provide support to other departments when necessary
Follows up on all work-related messages and correspondence with the relevant contacts and departments
Is aware of the delegation's objectives and has a good knowledge of the Movement and other contacts relevant to the position
Represents the ICRC in an appropriate way during activities, in meetings and in the field, and avoids any activity that may reflect negatively on the ICRC's image
Takes responsibility for their own professional learning and development
Job Requirements
High school or University degree or relevant professional experience (law, political science, communication).
3 – 4 years of working experience in a similar function.
Fluent in Oromifa. Very good command of written and spoken English, Amharic.
Very good knowledge of Oromo region (geography, culture, politics). Knowledge of other operational areas, such as SNNPR, an asset.
Solid understanding of federal/regional affairs.
Computer literacy.
Valid manual driving license
Availability and flexibility regarding frequent field missions to key areas (50-70% field visit)
Applying Instructions
Electronic application can be made ONLY through the ethiojobs.net website. Alternatively, you can submit application & CV with copies of relevant documents in person to the ICRC Delegation in Addis Ababa (Around Megenagna, in front of EIAR, around Egziabher ab church OR, send to the ICRC Delegation Addis Ababa, Human Resources Department, P.O.Box 5701, Addis Ababa.
Closing date: August 22, 2021
Women and persons with disabilities are highly encouraged to apply.
Please note that only short-listed candidates will be contacted at all stages of the selection process
WARNING: Do not to pay any money to get a job. Please report fraudulent jobs to info@newjobsethiopia.com