Grant and Compliance Advisor
Description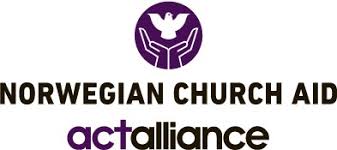 Norwegian Church Aid is a non-profit organization working in 30 countries worldwide to eradicate poverty. In Ethiopia, Norwegian Church Aid has been operating since 1974, engaged in short term emergency response and long-term development programs.
Our intervention in Ethiopia focuses on Climate Resilience, Reproductive Health, Water, Sanitation & Hygiene, as well as Humanitarian Emergency Response. NCA/E operate in six regions: Tigray, Amhara, Oromia, Somali, Gambella, Southern Nations Nationalities and People's State and at the Federal level.
To achieve our development goals, we work with faith based and non-faith-based actors which have demonstrated strong grassroots reach and influence in the society.
Norwegian Church Aid is a member of the ACT Alliance, a coalition of organizations working together in over 140 countries to create positive and sustainable change in people's lives.
NCA/E would like to invite interested and qualified applicants for Grants and Compliance Advisor position.
Job Summary:
The Grant and Compliance Advisor is in charge of managing different donor funded projects including Norwegian funded projects. He/she works in collaboration with team members to ensure compliance with various donors and also responsible for partnership capacity building and assisting the program in finance function, Donor reporting etc. S/he works in close collaboration of the partner organizations with close monitoring and follow-up as per the compliance requirement.
Key Responsibilities:
1) Managing Donor funded projects 
Follow up projects of NCA and subgrantees financial management, providing clear objectives, and technical support and capacity building / training. Provide technical supervision of field program and finance staff.
Develop a financial and accounting training program and provide support to budget holders, partner finance staffs if applicable
Identify and address key financial risk areas in the planning phase as the nature of the emergency will have changed the operating environment.
Review / develop, co-ordinate and administer the plan for the control, monitoring and reporting of financial operations to include controller, treasury, payroll and budget functions, & development of accounting systems and procedures.
Update Financial information, for respective finance and program department as needed.
Active participation for the preparation of the project budget preparation to show funding requirements and ensure it is communicated regularly.
Assist in providing Financial Planning information by the specific deadline dates
Ensure or follow up timely and secure transfer of funds to meet program needs
 2) Partnership/Sub-grant Process
Work with Budget holders and finance department head to organize capacity and risk assessments for partners.
Help facilitate the sub-award proposal review process as needed
Work in collaboration with procurement, logistic, other NCA finance team, and program staff to manage sub-agreements.
Contribute to NCA Ethiopia partnership assessment as needed/requested.
3) Partner Monitoring & financial report verification:
Support program department staffs following donor funded projects and humanitarian team in monitoring sub-grantee partner donor compliance and progress against objectives, developing monitoring tools as needed.
Liaise with program and finance team for timely submission of accurate financial reports.
Conduct monitoring trip to existing sub-grants of partners
Carry out all Pre-Award Assessments – including the defining of capacity building issues – for prospective partners and feedback to country office staffs, in a timely and comprehensive fashion
Review financial report submitted by partners and provides immediate feedback as necessary
Carry out subsequent visits to partners who are selected, in order to develop a Capacity Building Plan with specific action points, incorporating this into the negotiation phase for the Sub-Grant Agreement transfers
Conduct training to NCA partners finance staff
Coordinate communication between NCA Finance, program and sub grantees
Ensuring that all partners submit their financial report on timely fashion and fund to be transferred to partners without delay
Assist on post-award monitoring and filed visits to ensure that NCA and donor requirements are being followed by the sub grantees.
Ensure budget and other operational policy and producers are respected by partners.
4)  Capacity Building:
Contribute to the development of capacity building strategy, particularly based on UN and other institutional funded projects
Work with program and finance department to schedule and implement capacity building plans which may include formal training, mentoring, and experience sharing visits.
Work with program department and PMER to establish linkages with other organizations that have capacity building programs, with the aim of experience sharing.
Track and document assessments of the impact of capacity building interventions, including regular reports/updates on partner capacity building activities.
 5)  Documentation and Reporting:
 Maintain comprehensive files for the grants including partner files and relevant hard copied in the respective sub-agreement electronic files and label them correctly.
Working with budget holders review monthly internal reports, compile and submit partner reports into overall donor report, program as needed/requested.
 6)  Donor Reports
Preparation of draft donor reports for review by the Finance Controller
Analysis of actual to budget results to identify problems in accounting or compliance
Identification of procedural or training issues to be addressed to improve the quality of report data.
Preparation of the creation of detail level budgets in NCA format to ensure required donor reports can be produced form the accounting system
7)  Budgets
Assisting in the preparation and maintenance of the country's Operating Budget to ensure data is complete and maintained on a timely basis.
Preparation of monthly management reports analyzing the use of sub-grantee funding versus approved allocation as well as spending analysis.
Assisting in the development and preparation of cost allocation processes for overarching costs that comply with donor regulations on allowable costs.
Review of actual vs. budget results to ensure maximum utilization of budgeted amounts and to provide recommendations for realignments as required.
  8)  Other Duties
Contribute to the overall proper functioning of the Finance department by taking on any other duties assigned by supervisor.
Contribute to the overall improvement of the financial and accounting system in ETHIOPIA by providing recommendation to supervisor for consideration on specific areas that could be improved.
Contribute to teamwork
Facilitate any external audits and audits conducted by the Internal Auditor and other headquarters personnel
Area of Specialization: Grant management, Compliance, partnership capacity building
Reports to:   Grants and Compliance Team Head
Length of Contract: One year (with the possibility of extension)
Job Requirements
Required qualifications: 
BA in Accounting and/or MBA and /or master's in accounting and Finance
Minimum of 7/5 years demonstrated experience, preferably in INGOs engaged in humanitarian and development activities.
Excellent interpersonal skills to promote effective collaboration within and across partner organizations
Good written and oral communication skill in English language
 Personal qualities:  
Ability to work long hours, under pressure and able meeting deadlines.
Able to maintain motivation of self and others.
Proactive to identify and communicate potential problems and propose solutions to the level of management appropriate to effect solutions.
Ability to work as part of a team as well as to work autonomously when required.
Keen to learn the financial and administrative procedures of NCA and partner organizations
Strong personal integrity and commitment to accountability
Detail oriented in following up and networking
Excellent computer basic skills and keen to learn relevant software used by NCA
Willing and able to frequently travel to hardship areas which NCA project sites are located
Applying Instructions
Interested applicants are required to send their non-returnable application, CV and other supportive documents via ethiopia.office@nca.no
N.B.:
Enquiry by phone is not accepted.
Only short-listed applicants will be contacted via telephone.
Please indicate the job title you are applying for on the top of the envelope.
NCA is an equal opportunity organization.
Qualified women applicants are highly encouraged to apply.
WARNING: Do not to pay any money to get a job. Please report fraudulent jobs to info@newjobsethiopia.com