Grants, Contracts and Budget Management Officer (two)
Description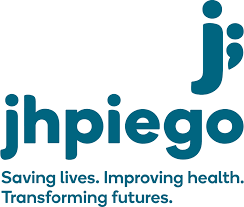 Title:    Grants, Contracts and Budget Management Officer                     Grade: D
Department:  Ethiopia Country Office, A/A                                                February 2018
Summary Scope of Work:
The Grants, Contracts & Budget Mgt Officer is responsible for supporting the management of Jhpiego Ethiopia grant, contact and budget including local NGOs and Associations that work with Jhpiego. S/he assists in developing and revising templates for solicitations and agreements, as well as detailed procedures for the entire grants management cycle, including: implementation of activities and effect payment as per grant agreement, local government requirements, accepted accounting practice etc., participate in evaluating and selecting grantees, budget revision, ensuring grantee payment, and monitoring (including field visits), reporting, and evaluating results. S/he assists the NGOs in tracking expenses against their budgets, and generating required reports on an agreed deadline. S/he works closely with Jhpiego Program staff, HQ staff and the sub-grantees' finance staff.
Reporting Structure:
Position Reports:  Grants, Contract & Budget Manger    
Positions Supervised: None
Responsibilities:  (include Leadership, Business Development, and Knowledge Management)
All staff members of Jhpiego, regardless of the level of their responsibilities are expected to:
Model the mission and values stated above.
Actively participate in the business development process.
Actively participate in knowledge sharing and transfer process
Make responsible decisions that result in both time and cost containment.
Key roles and responsibilities:
Grants Management
Participate in developing scope of work and budgets for sub grantees and Oversee accuracy, presentation and timeliness of all grant programmatic and financial reports
Assist grantees in developing work plans, monitoring progress, tracking expenses, preparing reports, and facilitating grantees' compliance with the terms of their agreements.
Provide technical assistance to staff and sub grantees on administrative policies and procedures for grants management
Assist in developing or adapting formats, procedures, and regulations to be used for formulating, executing, monitoring, and closing grants according to donor agencies regulations.
Contribute to Sub-grantees capacity development through training, coaching and continuous follow up.
Document the process by which local NGOs are selected for awards and notify applicants and other stakeholders of awards granted where open solicitations are sought.
Participate in conducting pre-award assessment and selection of local Sub-grantees
Support the preparation of Sub-grantee agreements and modifications, with particular focus on the budget development of sub-grantees
Update grantees when there are new rules and regulations issued by the donor and follow up their implementation.
In consultation with his/her supervisor conduct field visits to monitor grantees and provide on-site support with respect to financial grant management, as needed.
In consultation with his/her supervisor collaborate with program staff to assist in developing and revising mechanisms for making payments and monitoring/reporting financial performance of sub-grantees.
Ensure that these activities are in accordance with donor agencies guidelines and other guidelines established in the Agreement.
Contribute to the development of an Ethiopia country office grants management manual, materials, and resources. Administer the grants according to criteria and guidelines set forth by donor agencies, stated in the contract (and associated waivers letters and documents) and the grants management program manual and guidelines.
In collaboration with Finance Officers of the sub-grantees, review monthly grantees' invoices, process invoices, and update grant binders and databases as appropriate.
Review supporting documents with invoices and expenditure where each sub grantee submits requests for reimbursements, liquidations, financial status, monitoring and evaluation of data and a narrative report on progress.
Provide technical support to sub-grantees to improving their financial systems and reporting under sub agreements with Jhpiego.
Work closely with program staff during project close out.
Work closely with HQ staff in relation to sub grantee agreement modification, budgets, financial reports and contracts.
Collect and maintain complete documentation of submission/transmittal of reports that are specific to grants under prime awards.
Other tasks assigned by the supervisor.
Financial Management
Participate in preparation of different donor proposal budget, annual budget and budget revision.
Support the preparation of Jhpiego donor financial report.
Enter projects budget into QBE upon approval of budgets and perform necessary update when required
Follow-up contribution and recording of identified cost share expenses with sub-grantees
Contracts and Lease Management 
Prepare Technical Service Contracts for Outsourced Jhpiego's service as per Jhpiego's procedure
Prepare timely Contract Amendment as per the request from Operation department
Prepare payments for Technical Service Contracts and ensure availability of budget balance
Prepare Lease Agreement requested by operation department and ensure proper documentation
Prepare Lease Payment in a timely manner as requested by Operation department
Update the Technical Service Contracts and Lease Matrix in a monthly Basis
Other tasks assigned by supervisor
Job Requirements
BA degree in Accounting, Management or related field with minimum of five years' experience and/or MA degree in Accounting, Management or related field with 3 years' experience in NGO environment.
Relevant experience in grants management and financial/operational systems preferred.
Substantial experience implementing USAID-supported projects and knowledge of USAID regulations and procedures strongly preferred.
Excellent organizational, coordination, communication and interpersonal relationship skills required.
Experience working with and providing technical assistance and training to NGOs preferred.
Computer literacy and very good knowledge of Excel, Ms-Word; experience in QuickBooks accounting package is advantageous.
Sound experience in auditing
Fluency in English and Amharic (written and spoken)
Excellent communication and interpersonal skills to work in a multi-disciplinary team setup
A very good experience in auditing and grant management
Flexible and ability to work under pressure
Ability to work proactively, organize and manage own work and assist others
Computer literacy included demonstrated proficiency with Outlook, Work, Excel and off the shelf accounting software, preferably QuickBooks
Willingness to travel in-country as required.
Applying Instructions
Applicant are expected to STRICTLY follow the below listed application procedures:
Only qualified and interested applicants can submit application letter and well written curriculum vitae saved in one complied PDF format.
Applicants are required to state their current basic salary in their application letter.
Applicants must make sure their application document is saved by their full name in PDF format.
CREDENTIALS OR WORK CERTIFICATES MUST NOT BE SUBMITTED.
The job position being applied for must be explicitly stated in the application letter.
Applicants must use this E-mail HREthiopia@jhpiego.org to submit applications and make sure to state the job position title applying for in the subject line.
Applications not fulfilling the requirements stated above will automatically be rejected.
 Equal Opportunity Employer
Jhpiego offers competitive salaries and a comprehensive employee benefits package. The winning candidate is expected to start within short period after finalization of the recruitment process.
The deadline for applications is August 12, 2020.
WARNING: Do not to pay any money to get a job. Please report fraudulent jobs to info@newjobsethiopia.com