GUJI: LABORATORY TECHNICIAN
Description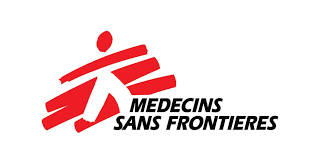 MAIN OBJECTIVE OF THE POSITION
Perform clinical laboratory activities according to MSF protocols, security and hygiene measures in order to obtain results to determine the patient's treatment.
Accountabilities
•       According to medical prescription, preparing and performing clinical exams/tests with appropriate techniques and following MSF protocols and procedures. This function includes, among others:

•       Taking blood, vaginal and urethral samples.

•       Centrifuging blood and urine samples.

•       Performing laboratory exams (serology, haematology, biochemistry, bacteriology or parasitological, according to context of the mission).

•       Ensuring proper reporting and registration of the sample results in order to keep a written track of activity and give information to the relevant persons, ensuring confidentiality.

•       Taking care, manage and organize efficiently the laboratory material/equipment:

•       Perform cleaning and minor maintenance for biomedical equipment used. Following the user manual and protocols and alert supervisor in case of malfunctioning

•       Applying hygiene and safety protocols, doing daily cleaning /maintenance, sterilization, washing general glassware after procedures are done.

•       Ensuring proper sample waste disposal according to MSF protocols and highest safety standards.

•       Supplying orders, do stock, storage conditions follow-up, keep inventory.

•       Keeping organized the data collection system of laboratory results and all information generated from the analysis done.

•       Reporting all relevant information linked to the activity in the laboratory to the line manager, especially the loss/robbery/damage of laboratory equipment or medicines.

•       Performing minor maintenance and cleaning of the biomedical equipment following user manual and protocols. Alerting the supervisor in case of malfunctioning of any device.List item
MSF Section/Context Specific Accountabilities
In brief, MSF proposed a project that is providing essential primary health care to at least 72,586 people, of which 24,028 of them are IDPs for two years, with an emphasis on reproductive, maternal and child health, the project will focus on improving access to quality preventative and curative health care services, lifesaving services to pregnant and lactating women and children.

The location of the project will be Sababoru. We are targeting an HC Darme as a core facility with 24/7 services with secondary health care capacity. And 15 kebeles for outreach with a clear referral mechanism to 4 less equipped HCs and from them to Darme HC and further referral to Hawassa or Negele hospital. The targeted areas and population will be in phases. April we target 6 kebeles, June start service at Darme HC and September the rest 9 Kebeles.

The MSF lab tech will be responsible for all MSF activities at Darme HC in collaboration with MoH staff.

He must be reassured of the implementation of DMC by working and collaborating with the outreach team on the management of rapid tests.

He will support the outreach team in the capacity building of the community health workers/Health Extension workers.
Job Requirements
| | |
| --- | --- |
| Education | Essential Laboratory Technician diploma /degree. |
| Experience | Minimum 1 year working experience essential. |
| Language | Mission language desirable and local language essential. |
| Knowledge | Essential computer literacy (word, excel and internet) |
| Competencies | Results, teamwork, flexibility, commitment, service |
Applying Instructions
All applicants should send their application files (composed by CV, cover letter, educational records, work certificates and copy of ID card) by email to msfe-addis-recruitment1@barcelona.msf.org OR drop their application file in person in the letter box at the gate in the Guji Project Office IN ANY CASE, NAME AND POSITION SHOULD BE CLEARLY MENTIONED
Posting date: July 3, 2021
Closing date: July 16, 2021 (5PM international time).
ANY INCOMPLETE APPLICATION AND/OR
ENVELOP WITHOUT NAMES+POSITION AND/OR
EMAIL WITHOUT NAME+POSITION IN THE SUBJECT
WILL NOT BE CONSIDERED
WOMEN AND PEOPLE WITH DISABILITIES (compatible with the nature of work) ARE STRONGLY ENCOURAGED TO APPLY!
Please note that only short-listed applicants will be contacted.
Copies of CV + supporting documents are non-returnable. Phone calls are not allowed.
WARNING: Do not to pay any money to get a job. Please report fraudulent jobs to info@newjobsethiopia.com