GUJI: SUPERVISOR MEDICAL DATA ENTRY
Description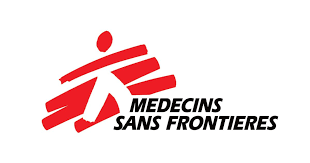 Médecins Sans Frontières (MSF) is an independent international medical humanitarian organisation that delivers emergency aid in more than 60 countries to people affected by armed conflict, epidemics, natural or man-made disasters or exclusion from healthcare.
MSF-Spain has the following vacant position:
Title:                             GUJI: SUPERVISOR MEDICAL DATA ENTRY
Place of Work:            GUJI / Sababoru with displacements in the zone
Conditions:                  LOCAL
Salary:                         According to the new salary grid of MSF
Contract:                     6 months with possible extension
MAIN OBJECTIVE OF THE POSITION
Ensure completion of all activities related to medical data entry and data management into the mission database. Supervise, organise and plan the activity of Data Entry officers/operators, as well as identify their training needs in order to provide a good service support and reliability of the data collected.
Accountabilities
·         Supervise, organize and plan the activity of Data Entry officers to have a reliable record of medical activity performed, as well as identify their training/technical support needs in order to provide a good service support and reliability of the data collected.

·         Ensure collation and entry of all data identified by project managers for collection (e.g. morbidity, mortality, surveillance of diseases of epidemics, nutrition, psychological and women's health, etc) into the appropriate data management system while ensuring quality of data

·         Do quality control data officers' performance on regular basis

·         Know and ensure proper use of software used for recording (i.e. Fuchia, Epi Info, etc.).

·         Ensure accuracy of the medical data entered into the mission's database on a regular basis, according to MSF protocols and carry out regular back-ups.

·         Provide technical support to data collection officers/operators in project sites and give response to their training needs.

·         Provide regular statistical reports for the medical team as well as informing the superior of any missing information, major changes or big differences in data
MSF Section/Context Specific Accountabilities
In brief, MSF proposed a project that is providing essential primary health care to at least 72,586 people, of which 24,028 of them are IDPs for two years, with an emphasis on reproductive, maternal and child health, the project will focus on improving access to quality preventative and curative health care services, lifesaving services to pregnant and lactating women and children.

The location of the project is Sababoru. We are working with Darme HC, as a core facility with 24/7 services with secondary health care capacity, as well as, 15 kebeles for outreach with a clear referral mechanism to 4 less equipped HCs and from them to Darme HC, and further referral to Hawassa or Negele hospitals. The targeted areas and population will be in phases. In April we target 6 kebeles, June start service at Darme HC and September the rest 9 Kebeles.

The main tasks and responsibilities of the Supervisor Medical Data Entry:

·         In collaboration with all the medical team supervisors (Darme Health center and Outreach) ensure the good quality of the data collected in all the Project activities, providing technical support to the teams in case of need

·         In collaboration with the team supervisors, ensure that all the Project databases (SGBV, MH and Medical consultations) are up to date

·         Ensure that all the data are entered in the HMIS and weekly data synchronization and MH exportation are done

·         Supervise regularly the Health Extension workers/Community Health workers (HEWs/CHWs) of Outreach Project at Kebele level on proper data collection, patients' registration, forms and databases filling, clarifying queries, obtaining missing information and correcting errors, assisting in their (re)training when necessary.

·         Support the HEWs/CHWs by using new technology (using tablets/Telephones) for service delivery (community case management, patient records, referrals/feedbacks/backward referrals etc..), monitoring of vital events (change in the context, outbreak of violence etc.) and disease surveillance.

·         Assist the PMR, all the Activity Managers and Epidemiologist and team supervisors in the compilation and preparation of internal reports, according to the Project reporting system and schedule.

·         In case of need/request, train external stakeholders (FMoH staffs) on the main tools to collect, manage and analyze medical data, also with focus on advocacy purposes
Job Requirements
Education
Essential, higher education with proven computer literacy, degree in Information and Technology (IT) or mathematics field, Complementary Diploma in Nursing desirable
Experience
Essential working experience of at least one year with MSF or with another International NGO in data management. Experience in Health Management Information System (HMIS)
Languages
English is a must as a Mission working language and Guji local languages essential.
Knowledge
Essential knowledge of use of computer including processing of documents (Word, Excel).

Desirable knowledge on medical statistics data bases.

Competencies
•        Results and Quality Orientation L2

•        Teamwork and Cooperation L2

•        Behavioural Flexibility L2

•        Commitment to MSF Principles L2

•        Stress Management L3
Applying Instructions
All applicants should send their application files (composed by CV, cover letter, educational records, work certificates and copy of ID card) by email to msfe-addis-recruitment1@barcelona.msf.org OR drop their application file in person in the letter box at the gate in the Guji Project Office IN ANY CASE, NAME AND POSITION SHOULD BE CLEARLY MENTIONED
Posting date: July 3, 2021
Closing date: July 16, 2021 (5PM international time).
ANY INCOMPLETE APPLICATION AND/OR
ENVELOP WITHOUT NAMES+POSITION AND/OR
EMAIL WITHOUT NAME+POSITION IN THE SUBJECT
WILL NOT BE CONSIDERED
WOMEN AND PEOPLE WITH DISABILITIES (compatible with the nature of work) ARE STRONGLY ENCOURAGED TO APPLY!
Please note that only short-listed applicants will be contacted.
Copies of CV + supporting documents are non-returnable. Phone calls are not allowed.
WARNING: Do not to pay any money to get a job. Please report fraudulent jobs to info@newjobsethiopia.com