Description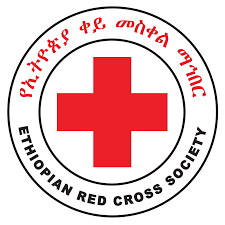 Job Grade:     XIII
Work Unit:  Office of Regional Branch
Reports to:   Regional branch head
Type of employment: Permeant after probation period.
Required Number:   one
Duties and Responsibilities
Manage such activities as analyzing and mapping risks, capacities of targeted communities across regional branch, devising and implementing disaster risk mitigating mechanisms building disaster responding capacities, at branch and community levels, and undertaking other appropriate food security interventions, climate change management, disaster preparedness and response course of action in accordance with the policies and procedures in place for the purpose by the Society.
Ensures that the program and project activities of then regional branch are executed in accordance with pertinent policy and procedure requirements of the National Secretariat and the Regional Branch as well as commitments made with funding agents.
Ensure that social development and community empowerment is properly addressed.
Undertakes data processing to establish supporting information for identifying  vulnerabilities in the Regional Branch and prioritizing for intervention  in terms of likelihood, magnitude, frequency and in accordance with other pre-set selection criteria;
Facilitate and assist on any capacity building programs carried out by Head quarter and ensure its sustainability.
Coordinate project proposals development and fund solicitation.
Follow the progress of formulated projects/program proposals which are forwarded to national office to ensure solicited to potential donors.
Refers identified vulnerabilities that require large scale intervention to the national Secretariat.
Ensure that appropriate intervention schemes are designed and effectively implemented.
  Cooperates with all concerned in the prevention of diseases, the promotion of public health services, the training of personnel and the improvements of standards of health in general, including the development and implementation of primary health care services in the Regional Branch;
Ensure Disaster Risk Management systems functioning properly.
Expedites and facilitates the procurement process and distribution of ambulances to zonal and woreda branches;
Ensures and follows up that standard  ambulance services are adequately provided to the public in the selected intervention communities;
Ensure administration of ambulances in zonal and woreda branch offices and Works out detailed studies and plans the timely disposal and replacement of ambulances and ensures its implementation as approved; keeps records of the number and type of ambulances that operate in the respective branches; makes available database on ambulance matters for decision matters;
Ensure Volunteer and branch development programs are integrated in project design and getting required fund for capacity building.
Ensure volunteer and branch development programs are functioned properly and according to the guidelines and policies.
Facilitates matters that help to meet the human, material and financial resource requirements of branches and manages budget accordingly;
Facilitates the budget release to implementers  of projects/programs as per schedule and demand; monitors performance progress and budget utilization of  program/project activities;
Support branches in rehabilitating victims of manmade and natural calamities to ensure undertakings are carried out in accordance with policies and standard procedures.
Provide technical support to ensure  integration of  the activities of providing relief supplies, developing or rehabilitating infrastructures to disaster victims in the aftermaths of disasters in the Regional Branch;
Ensure that as many vulnerable community members as possible are reached out by the DRM interventions.
Ensure that health, food security, save water supply, environmental rehabilitations, Disaster response and preparedness, Migration and RFL program activities of the society are bringing about the intended results of Vulnerable and affected communities.
Ensure that migration and RFL issues are addresses and implemented as standard.
Prepares  and submits quarterly , bi-annual and annual progress consolidated and project specific  reports on the activities of programs/projects underway in the Regional Branch for review  and finalization by immediate supervisor;
Performs other activities related to the job as assigned by the Head of the regional Branch.
Job Requirements
Job Specification
Second/first degree in Disaster Risk Management/ Management/ Economics/ Development or Agriculture Economics/Governance and Development Studies/ Public Health/ Environmental Health/ Environmental Science/ Sanitary Science/ Social Work/ Sociology/ Social Anthropology/ Rural & Local Development Studies and  4/6  years related work experience, out of which 2/3 years in senior professional position(s).
 Special Skills & Competencies 
Training in program management;
Basic training  in disaster risk management;
Applying Instructions
Interested applicants should submit supporting documents with CV and Application letter. Candidates should in their application letters clearly indicate the position she/he is applying for. Applications should be submitted by the following email address.
We invite candidates meeting the required qualifications to fill out the employment application form from the official website of the Ethiopian Red Cross in vacancy menu http://www.redcrosseth.org/get-involved/vacancy  and email to ercs-recruitment@redcrosseth.org
WARNING: Do not to pay any money to get a job. Please report fraudulent jobs to info@newjobsethiopia.com