Head of Monitoring, Evaluation, Accountability and Learning (MEAL)
Description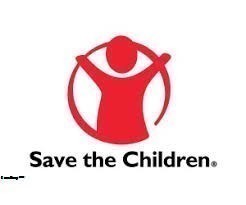 ROLE PURPOSE:
The Head of MEAL is a key position for the Ethiopia CO.  S/he oversees the entire integrated MEAL system including ensuring that monitoring, quality assurance, and accountability mechanisms are in place for all programs, and that key staff know their roles in implementing this system.  S/he also oversees the quality and standardization of MEAL tools and works closely with program implementation and program quality staff to ensure appropriate monitoring and evaluation of each project.  S/he also coordinates learning and knowledge management systems and oversees the CO research team.  The MEAL system needs to meet SCI standards and the Head of MEAL works closely with Regional Office MEAL staff.
S/he directly supervises three hub-based MEAL Managers and three other Addis-based MEAL staff.  The MEAL Managers oversee all MEAL staff in the different hubs including a MEAL focal point in each field office.  The overall CO MEAL team consists of approximately 40-50 staff, mostly based in field offices.
S/he feeds into country office strategy & planning, supports internal reporting including total reach and humanitarian reporting requirements, manages the MEAL budget, oversees reporting on and improvements in program quality KPIs, and is responsible for securing adequate resources for MEAL through proposals.  S/he also contributes to proposal development.
S/he is a member of Program Development and Quality (PDQ) Department Senior Leadership Team and the CO National Management Team.
SCOPE OF ROLE:
Reports to: Deputy Country Director (DCD) PDQ
Dimensions: Save the Children works in all regions in Ethiopia with a current staff complement of approximately 1600 staff and 2019 expenditure of approximately US$90m.  All of our 100+ awards in the humanitarian and development context need strong MEAL systems that meet organizational minimum standards.  We are also building the overall research capacity within the CO.
Staff directly reporting to this post: (6 total)- the Deputy Head of MEAL, three hub-based MEAL Managers, the Learning and Knowledge Management (LKM) Manager, and the Research Manager.
KEY AREAS OF ACCOUNTABILITY:
Leading the Design and Implementation of a Comprehensive MEAL System that meets SCI standards[1]
Lead on the development of and oversee the continuous implementation of a CO-wide MEAL System for emergency & development programs.  This system needs to be in line with SCI standards including those established by the SCI Quality Framework.  Project-specific MEAL systems need to meet demands and standards of different donors.
For each program, ensure the following are in place: accountability mechanisms, indicator tracking mechanisms, quality assurance mechanisms, appropriate evaluation, and means to capture and share institutional learning.  This system needs to be implemented in close collaboration with the Program Operations and PDQ Departments.
Work closely with the Program Operations department to ensure that MEAL becomes an integral element of project implementation leading to enhanced quality, accountability, management and impact.
Work with the Program Development Unit, the Program Operations Department, and PDQ Thematic Sector teams to ensure that all projects have quality assurance mechanisms integrated into their design and implementation.
Coordinate institutional learning mechanisms ensuring that they are in place and led by PDQ Thematic Sector Teams in a standardized and optimal way
Lead the design and oversight of operations and quantitative research including overseeing the four-person, internal research team.
Ensure that program key performance indicators related to MEAL activities are regularly met through institutionalization of robust systems for tracking, reporting and following up improvement actions.
Ensure that Country Office's evidences and learning are systematically gathered, synthesized, stored and disseminated to influence/improve programs
Promote all aspects of MEAL through training and capacity building for multiple stakeholders including MEAL staff and PDQ Leadership to support the creation of an organizational culture which prioritizes MEAL leading to quality programming.
MEAL Staff Management, Mentorship, and Development
Lead the MEAL team in the Ethiopia CO by structuring it appropriately and then hiring and retaining highly-qualified and motivated MEAL staff.  This includes direct supervision of all CO MEAL staff- with the exception of several positions on USAID-funded projects.
Build the technical expertise and coherency of the team through use of a Community of Practice that includes regular workshops, staff exchange, and information exchange.  This will create cohesion between MEAL staff working in different geographic locations and ensure capacity exists across regions and projects.
Directly supervise hub and Addis-based MEAL staff (6 direct reports).  Participate directly or through other Addis-based MEAL staff in the recruitment of project and field-based MEAL staff.
Provide leadership and technical support as needed so that MEAL staff members understand their roles and are able to perform them as required.
Manage the performance MEAL staff by clearly setting objectives, assessing performance, and providing coaching, mentoring, and training.
Manage the MEAL team to ensure that the MEAL system operates effectively and has sufficient support.  This will include ensuring that there are clearly defined roles and responsibilities among MEAL, Program Operations, and PDQ staff.
At the organizational level, develop and manage a MEAL training program and toolkit that ensures dissemination of relevant and timely knowledge to other, important internal stakeholders.
Internal Reporting
Ensure accurate data collection and processing for all regular reporting including internal reports such as the Country Annual Report, the Program Quality KPIs, categorized emergency situation reports, and other regular reports.  This includes ensuring accurate data collection to calculate the 'total reach' (total number of beneficiaries) from all projects and that relevant results from all projects are included in regular internal reports.
Respond to any internal or SC member request for specific information including production of geographic, thematic sector, or program specific information.
Ensure that regularly updated MEAL mechanisms are in place for each project including technical reports and MEAL tracking tools that identify necessary future actions.
Ensure data quality and accuracy
Participation in Strategy Development and Annual Planning
Ensure that data is brought together and findings from across thematic and operational regions to enable the development of a coherent and comprehensive Country Strategic Plan.  This includes participating in a Child Needs Situational Assessment (planned in Q4 2017).
Support the development of the Country Annual Plans (CAPs) including identifying future evaluations and working with Program staff to ensure that data is accurate.
Support the DCD PDQ and other PDQ staff to analyse progress against organisational objectives and strategies.
Program Development and MEAL Resources
As a contributor to proposal development, review and improve MEAL technical narrative and budgets within proposals, support development of SMART indicators with technical teams, ensure quality mechanisms are in place, and ensure consistency with the CO and SCI MEAL strategies.
Ensure that MEAL is an integral part at the program design stage and is included in all proposal development.
Ensure that adequate MEAL resources are included in proposals and work creatively to secure sufficient funding from diverse sources to ensure capacity to deliver MEAL according to SCI quality standards.
Effectively manage the MEAL budget by understanding sources of funding and possible gaps, and optimizing available resources.
Ensure cost recovery for the CO research team
Other
Be proactive in identifying and undertaking action research to test new innovations, identifying better opportunities and approaches and rolling out into Country Office programs.
Support accuracy of external reporting as needed.
Participate in relevant MEAL training opportunities and networks in Ethiopia and globally.
Other duties as requested by the DCD PDQ.
SKILLS AND BEHAVIOURS (our Values in Practice)
Accountability:
Holds himself/herself accountable for making decisions, managing resources efficiently, achieving and role modelling Save the Children values
Holds the team and partners accountable to deliver on their responsibilities - giving them the freedom to deliver in the best way they see fit, providing the necessary development to improve performance and applying appropriate consequences when results are not achieved
Ambition:
Sets ambitious and challenging goals for themselves (and their team), takes responsibility for their own personal development and encourages others to do the same
Widely shares their personal vision for Save the Children, engages and motivates others
Future orientated, thinks strategically
Collaboration:
Builds and maintains effective relationships, with their team, colleagues, members and external partners and supporters
Values diversity, sees it as a source of competitive strength
Approachable, good listener, easy to talk to
Creativity:
Develops and encourages new and innovative solutions
Willing to take disciplined risks
Integrity:
 Honest, encourages openness and transparency
Job Requirements
QUALIFICATIONS AND EXPERIENCE
Master's degree in a relevant area of social development or equivalent.
Recommended a minimum of 10 years of experience working in program management, technical, and/or MEAL roles including in managerial/leadership responsibilities
Understanding of both emergency and development contexts, with a preference for experience in both contexts.
Solid and relevant experience in more than one of the Save the Children priority sectors: education, child protection, child rights governance, health and nutrition, livelihoods/resilience, and WASH.
Experience and understanding of comprehensive MEAL systems including overseeing design of tools, building staff capacity, and ensuring the implementation of systems.
Experience of securing resources from donors.
Awareness of international quality standards (Red Cross Code of Conduct, Sphere Standard, HAP Standard, CHSs) and proven experience of using these standards in practical ways to promote quality and accountable programs.
Experience in participating in/leading organizational improvement processes.
Direct experience of working with communities in participatory activities, including an understanding of child-friendly, participatory methodologies and accountability mechanisms.
Proven success in building and managing a team including dedication to staff development
Highly developed interpersonal and communication skills including influencing, negotiation and coaching
Highly developed cultural awareness and ability to work well in an international environment with people from diverse backgrounds and cultures
Strong results orientation, with the ability to challenge existing mindsets
Experience of solving complex issues through analysis, definition of a clear way forward and ensuring buy in
Ability to present complex information in a succinct and clear manner
Ability and willingness to be flexible to work with incoming emergency response teams or to meet proposal deadlines
Willingness to travel to field sites
Ability to work independently and as part of teams/groups
Fluency in English, both verbal and written, preferred
Commitment to Save the Children values
COMPETENCIES
SC Values are: Accountability, Ambition, Collaboration, Creativity and Integrity. To meet the value system the post holder is expected to demonstrate the following Competencies on ongoing basis:
Leading (align with Ambition, Integrity collaboration and creativity)
Leading and Inspiring Others: Demonstrate leadership in all our work, role models our values and articulates a compiling vision to inspire to achieve our goals for children
Delivering result: Takes personal responsibility and holds others to account to deliver our ambitious goals for children, continually improving own performance or that of the team/ organisation.
Developing Self and Others: Invest time and energy to actively develop self and others to help realize their full potential and to build the organization capability for the further.
Thinking (align with Ambition, creativity, Collaboration and Creativity)
Problem solving and decision making: Takes effective, considered and timely decisions by gathering and evaluating relevant information from within or outside the organisation and making appropriate judgments.
Innovating and Adapting: Develop and implement innovative solutions to adapt and succeed in an ever-changing uncertain work and global environment.
Applying technical and professional expertise: Applies the required technical and professional expertise to the highest standards; promotes and shares best practice within and outside the organisation..
Engaging (align with Collaboration, Creativity)
Working effectively with others Works collaboratively to achieve shared goals and thrives on diversity of people and perspectives; knows when to lead and when to follow and how to ensure effective cross-boundary working.
Communicating with Impact: Communicates clearly and confidently with others to engage and influence; promotes dialogue and ensures timely and appropriate messages, building confidence and trust with others
Applying Instructions
The Organisation
We employ approximately 25,000 people across the globe and work on the ground in over 100 countries to help children affected by crises, or those that need better healthcare, education and child protection. We also campaign and advocate at the highest levels to realize the right of children and to ensure their voices are heard.
We are working towards three breakthroughs in how the world treats children by 2030:
No child dies from preventable causes before their 5th birthday
All children learn from a quality basic education and that,
Violence against children is no longer tolerated
We know that great people make a great organization, and that our employees play a crucial role in helping us achieve our ambitions for children.  We value our people and offer a meaningful and rewarding career, along with a collaborative and inclusive environment where ambition, creativity, and integrity are highly valued.
Application Information:
Please attach a copy of your CV and cover letter with your application, and include details of your current remuneration and salary expectations.  A copy of the full role profile can be found at https://stcuk.taleo.net/careersection/ex/jobsearch.ftl
We need to keep children safe so our selection process, which includes rigorous background checks, reflects our commitment to the protection of children from abuse.
All employees are expected to carry out their duties in accordance with our global anti-harassment policy.
WARNING: Do not to pay any money to get a job. Please report fraudulent jobs to info@newjobsethiopia.com