Description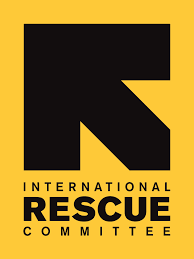 Scope:
The Health Officer is responsible for planning, implementation, and monitoring of the Health interventions in HIV/AIDS and reproductive health in the assigned refugee camp. The Health Officer reports to the Camp Manager and technically to the senior Health officer as well as Health Manager based in Jijiga. The officer coordinates the Health services with other actors and responsible for ensuring the adherence to the implementation of health program activities according to nationally accepted standards.
Responsibilities:
Technical
·         Ensure that the goals and objectives of the project are met as per the project proposal, work plan and M & E Plan
·         Ensure that all specified HIV/AIDs and RH/FP activities are implemented in the refugee camp and the surrounding local communities.
·         Liaises and builds strong linkages and partnerships with other agencies, zonal, and woreda partners on ensuring service implementation in the targeted area.
·         Implement activities focusing on prevention and behavior change using community-based structures.
·         Plan training and sensitization sessions on HIV/AIDs and RH preventions to the health providers and other beneficiaries.
·         Represent IRC in coordination meetings, workshops, task force meetings, etc in the respective refugee camp.
·         Work closely with youth health club members on awareness-raising and condom distribution activities.
·         Ensure the establishment and maintaining quality data management system.
·         Keep health program activity records both in soft and hard copies and provide activity reports as the need arises by IRC and the donor timely.
·         Ensures that HIV/AIDs and RH/FP interventions are utilized per the standard protocols, policies, and guidelines as prescribed by the Ministry of Health and WHO.
·         Helps in conducting workshops, training, and presentations for Woreda health staff as per the project description
Grant Management
·         Follow all IRC standard grant Management tools as recommended by the Addis based health unit and M & E unit
·         Ensure that all activities are implemented according to the work plan and that targets are met.
Budget Monitoring
·         Work closely with the senior Health officer and Health Manager in management of the grant budget
·         Raise PRs as the need arises after discussion with colleagues.
·         Supervise expenditure on a monthly basis and report appropriately.
Monitoring and Evaluation
·         Supervise the implementation of HIV/AIDs and RH activities in the camp.
·         Ensure that the stared goals and objectives of the program are met.
·         Ensure establishment and maintain quality data management system for both RH and HIV/AIDS projects
Human Resource Management
·         The position holder will be responsible for the management and supervision of the Health Social Workers.
·         He/ She will ensure that staff performance evaluation is conducted on time and in a standard quality manner that contributes to the staff development plan.
Key working relationships
Internal
Receives technical support from the Health Manger in Jijiga and the Addis health Technical Unit.
External
Beneficiary communities, Woreda HAPCO, Woreda Health Offices, Woreda health facilities, and other NGOs
Job Requirements
Education and experience
·         BSC in public health, nursing with at least three years of working experience or BA Degree holders, and 2 years of experience for postgraduate degree holders in nursing and similar fields.
·         Experience working in preventive RH and HIV/AIDs Refugee Programming is preferable.
·         Good project management skills, ability to plan, coordinate, and supervise the implementation of community-based RH and HIV/AIDs projects.
·         Proven qualifications, experience, or training in community mobilization and community health promotion.
·         Experience in coordinating and facilitating training
·         Excellent written and spoken English
Personal specifications
·         Ability to work under pressure, long work hours, and high workload.
·         Excellent interpersonal skills verbal and written ones. Communication in English is a key requirement. Knowledge of Somali language is an advantage.
·         Self-motivated, transparent, highly responsible, and punctual.
·         work as part of a team as well as to work autonomously when required.
·         Ability to constructively address gaps and weaknesses.
Female applicants are encouraged to apply.
Professional Standards: The IRC and IRC workers must enforce the values and principles outlined in IRC Way - Standards for Professional Conduct. These are Integrity, Service, and Accountability. In accordance with these values, the IRC operates and enforces policies on Beneficiary Protection from Exploitation and Abuse, Child Safeguarding, Anti Workplace Harassment, Fiscal Integrity Anti-Retaliation and Combating Trafficking in Persons
Gender Equality: IRC is committed to narrowing the gender gap in leadership positions. We offer benefits that provide an enabling environment for women to participate in our workforce including parental leave, gender-sensitive security protocols, and other encouraging benefits and allowances
Equal Opportunity Employer: IRC is an Equal Opportunity Employer. IRC considers all applicants on the basis of merit without regard to race, sex, color, national origin, religion, sexual orientation, age, marital status, veteran status, disability or any other characteristic protected by applicable law.
Applying Instructions
Candidates meeting the above qualifications are encouraged to apply only through the below IRC On-line recruitment website:
IRC Careers:
https://rescue.csod.com/ux/ats/careersite/1/home/requisition/9875?c=rescue
Internal Career Site:
https://rescue.csod.com/ux/ats/careersite/2/home/requisition/9875?c=rescue
·         Please include 3 references
·         Applications will not be returned.  IRC discourages phone calls or personal visits.
·         Only applicants meeting the minimum qualification will be short listed and contacted.
Your application letter/cover letter must include the following information.
·         Name of the position you have applied for
·         Date of application
·         Summary of your qualifications and experience
·         Motivation/objective of why you have applied for the job
·         Permanent Address and present address (if different form permanent) and telephone number
·         Disclose any family relationships with existing IRC employees.
Are any of your relatives employed by International Rescue committee (IRC)?

If answer is "yes", give the following information:

 YES          NO

NAME

Relationship

Position
Office/field office
IRC is an equal employment opportunity employer.  IRC considers all applicants on the basis of merit without regard to race, sex, color, national origin, religion, sexual orientation, age, marital status or disability.
WARNING: Do not to pay any money to get a job. Please report fraudulent jobs to info@newjobsethiopia.com