healthy newborn practices at household level and care-seeking for sick young infants in pastoral communities
Location

Addis Ababa, Ethiopia

Date Posted

July 22, 2020

Category

Consultancy



Job Type

Contract



Currency
ETB
Description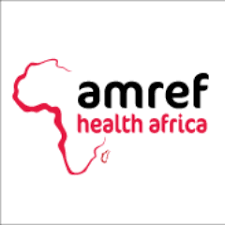 1.    Organization Overview
Amref Health Africa is the largest African-led international health development organization headquartered in Nairobi, Kenya. Founded nearly 60 years ago as the Flying Doctors of East Africa, has been serving to bring critical health services to remote communities. Amref Health Africa has been active in Ethiopia since the 1960's. The organization became fully operational and registered in the country as an international NGO in 2002, and actively engaged in RMNCAH, WASH, communicable and non-communicable diseases, emergency programs with gender and health system strengthening as cross cutting throughout its projects and programs.
2.    Project Overview
Transform Health in Developing Regions (Transform HDR) is a USAID funded five years Reproductive, Maternal, Neonatal, Child and Adolescent Health (RMNCAH) project implemented by Amref Health Africa and its partners. It is aimed at reducing preventable maternal and child death in the developing regions of Ethiopia. It supports the GOE's attainment of its five years Health Sector Transformation Plan (HSTP). This will be accomplished through increasing access to integrated quality high impact maternal, newborn, child health (MNCH) and family planning (FP) services, improving health seeking behaviors enhanced by reducing gender inequalities, improving evidence-based decision making, program learning; and with the overall goal of strengthening Developing Regional States (DRS) health systems.
The project is implemented by a consortium of organizations – Amref Health Africa, lead and Project HOPE, IntraHealth International, and General Electric as implementing partners. The project will build on existing government structures such as the Federal Ministry of Health (FMOH), Regional Health Bureaus (RHB) and Woreda Health Offices (WoHOs) and prioritizes Woredas with the lowest level of MNCH/FP indicators to implement a phased approach in scaling up high-impact MNCH/FP intervention encompassing 58 woredas, 15 hospitals, 162 Health Centers and 847 Health centers.
Ethiopia has made significant progress in reduction of child mortality in the last two decades, attained MDG 4 target. According to Mini Demographic Health Survey (DHS) 2019, the Under-five mortality rate and infant mortality rate have further decreased to 55 and 43 per 1000 Live births (LB) while the Neonatal mortality rate is still at 30/1000 LB. Despite these achievements however, if Reducing Preventable Child and Maternal Deaths is to be achieved in Ethiopia, sustained efforts are required particularly in the four Developing Regional States (DRS) including Afar and Somali where key health and health related indicators are significantly lower than the national average.
According to EDHS 2016, The Under-five mortality rate is higher than the national average (67/1000 LB) in these regions, with Afar having the highest rate at 125/1000 LB. Similarly, the Neonatal mortality rate ranges from 35-41/1000 Live births in these regions while the national level is 29/1000 LB. To reduce the high neonatal mortality rate in addition to quality care to the mother and newborn especially during the intrapartum and immediate postpartum period, it is crucial to ensure effective coverage of high impact interventions at household level as well as early detection of illness and care seeking.
While service availability may still be a challenge, there is also an issue of early illness recognition and care seeking for available newborn services. Different studies in Ethiopia showed suboptimal newborn practices ([1]), poor knowledge of danger signs ([2],[3],[4]), low care seeking ([5]) with preference for traditional healers or home remedies due local or community newborn diagnosis ([6]) as well as distance from facility ([7]) and influence from communities are rampant and need to be addressed to tackle the high newborn mortality and morbidity.
As part of its efforts to improve health seeking behaviors, Transform Health in Developing Regions invites eligible and qualified local consultant firms to carry out a study of factors influencing healthy newborn practices at household level and care-seeking for sick young infants in pastoral communities of Afar and Somali where the project is currently implemented.  The project wants the firm to assess the facilitators and inhibitors for healthy newborns practices at household level as well as Newborn care seeking in pastoral communities.
Objectives
The overall objective of this consultancy service is to design, lead, conduct and write up report of the study. The study is aimed at determining the factors influencing healthy newborn practices at household level and care-seeking for sick young infants in pastoral communities. The consultant firm is responsible in the design, data collection, analysis and report writing of the study.
The study has the following objectives;
To assess the facilitators and barriers for healthy newborns practices at household level and newborn care seeking in pastoral communities of Afar and Somali region
i.        To identify the knowledge of the community on healthy newborn practices and danger signs
ii.        To identify barriers to care seeking for newborn and young infants
iii.        To assess the role of different stakeholders in decision making for newborn care seeking- husband, mother-in- law, volunteers, TBAs, etc.
The local consultant firm has the following duties;
iv.        Develop study methodology and tool for feedback in line with the above mentioned objective
v.        Pilot the tool and make necessary revisions according to the pilot
vi.        Train data collectors on the methodology and tools of the study
vii.        Conduct the study on selected woredas of the 42 Transform HDR operation woredas in Afar and Somali regions
viii.        Develop a data entry template and enter the data
ix.        Analyze the data, write, and send a draft report (background, objectives, methodology used, analysis and key recommendations) in both hard and soft copies to the project team for feedback
x.        Incorporate feedback from the project team and send the final report before the submission deadline
3.    Deliverables
The consultant firm is expected to submit the following deliverables
a.     Prepare inception report and present within a week of award
b.    Protocol for the study: data collection tool and plan, study design, analysis plan, and time frame
c.     Train/orient data collectors, and conduct data collection
d.    Prepare and present preliminary report
e.     Prepare and submit final report with raw data both electronically and two hard copies of the report
Job Requirements
The consultant firm should have the following skills and expertise:
Should have at least five years' experience of conducting similar studies and/evaluations in rural Ethiopia
Should have a principal investigator with at least a Master's degree in public health, MCH, and any other relevant professional areas
Should also have the experience to work with tools and approaches for conducting operations research, report writing and skills to manage a team of data collectors in carrying out the assessment
Partnership with local universities in Somali and Afar region is highly encouraged and should clearly be stipulated in the application
Additional qualifications
Experience in the developing regions of Ethiopia and RMNCH area is preferred
Demonstrated experiences in both quantitative and qualitative data analysis
Ability to produce high quality work under tight timeframes
Ability to work jointly with project team and integrate feedback as required
Applying Instructions
Potential consultants are invited to collect TOR free of charge through
email of ETrecruitment@amref.org until  July 27, 2020 and can submit the proposal on  July 28, 2020.The proposal shall include financial and technical proposals sealed in separate envelopes and submitted to Procurement department in person.
Amref Health Africa, Ethiopia office
Behind Bole Medhanialem Church
Near to Abyssinia Building
P.O.Box 20855, Code 1000
                                                                            Addis Ababa
WARNING: Do not to pay any money to get a job. Please report fraudulent jobs to info@newjobsethiopia.com