Description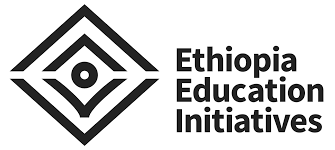 The Haile-Manas Academy (HMA) is a world-class, co-educational, secondary boarding school for students of exceptional promise recruited from across Ethiopia. The pioneer class of 35 9th graders arrived on a newly constructed, well-equipped campus in January 2021, in the town of Debre Birhan, Ethiopia.
We will build resilient, independent thinkers; purposeful, community-minded individuals; and engaged, enterprising young citizens through depth of inquiry, hands-on problem solving, and the sustained shared experiences of a residential setting. We aspire to admit our students without regard to their financial circumstances, and expect our graduates to have significant impact on their communities – whether those communities are local, national or global.
We seek dynamic and inspirational educators for this once-in-a-lifetime chance to help create and develop a premier school for Ethiopia's most promising and motivated students, a school that will serve as a model for the country. Our faculty will be mission-driven Ethiopian and international educators who are motivated to model how individuals from different backgrounds form a community to collaboratively design solutions to a wide variety of concrete challenges. In this start-up phase, faculty and students will be especially empowered to create the systems and structures for the school community in which they want to live that are motivated by their passions and aligned with the mission of the school.
The ideal candidate will be an experienced educator with exceptional vision, energy and resilience. He/she will be capable of shaping a vibrant school culture founded on the belief that all young people deserve the chance to build lives of meaningful contribution.
Head of School Kari Ostrem, who brings over 20 years of experience as a teacher and administrator at leading American high schools to the position, will run the school in partnership with Deputy Head of School Tesfaye Kifle, an experienced Ethiopian educator.
As a residential school, we expect faculty members to make a significant contribution to the academic, co-curricular and residential aspects of school life.
Academic Responsibilities
 Teach two sections of a 9th or 10th grade research-based, technology-infused, text-heavy history course that meets 6 hours a week, including Saturday morning
Design and deliver an inquiry-based, constructive curriculum consistent with Ethiopian national standards in collaboration with a partner teacher
 Understand the successes and challenges of each individual student and share formally and informally with students and families
 Actively participate in and shape a collaborative, vibrant professional development culture with support from educational leaders in the US and across the continent
 Share best practices or provide professional development for high school educators across Ethiopia using HMA facilities
Co-Curricular Responsibilities
Design and implement a meaningful co-curricular offering two of the three trimesters (community outreach, coaching, or club) according to the school's mission
 Develop student leadership in co-curricular offerings
 Know and be a presence in the community that is impacted by co-curricular offerings
Residential Responsibilities
 Live on campus in a furnished apartment to be available outside of school hours
Advise 8 students academically and socially-emotionally and be the contact for families
 Be actively involved with the residential curriculum administered in the evenings and in the dormitories
Be part of a team that designs and supervises community experiences and down time on weekends (Saturday afternoon and Sunday) approximately two times a month
Job Requirements
Qualifications
A mission-driven professional who is inspired by this unique opportunity to create a transformative model school in and for Ethiopia
A background in or appreciation for the value of a boarding school education
Demonstrated ability in the creation of vibrant academic communities
 A demonstrated track record of successful problem-solving, failing and learning from failure, and resilience
A master's degree or higher in the relevant field of study
Competence in using technology in the classroom
 An experienced practitioner who is a thoughtful listener, an innately fair and humane person of high integrity, and a warm and welcoming presence
Applying Instructions
Haile-Manas Academy is an equal opportunity employer that values diversity in the workforce. All employment is decided on the basis of qualifications, merit and business need.
Interested applicants may only send their Cover Letter and CV to employment@hmacademy.org with "History Teacher at HMA" in the subject line of email. Please note that applications without a cover letter, CV and "History Teacher" in the subject line of email will not be considered.
WARNING: Do not to pay any money to get a job. Please report fraudulent jobs to info@newjobsethiopia.com