Hospital Administrative and Finance Director
Description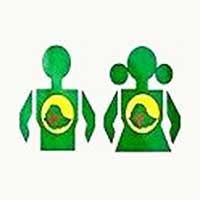 BACKGROUND
The children's Heart Fund of Ethiopia (CHFE) established in 1989 GC is a non-governmental, nonprofit making humanitarian organization committed to help children with heart disease. Since the establishment the founders with key donors were able to establish a new hospital located in BLH, equipped with basic equipment's and supplies. The center currently has 11 sub specialized doctors, 56 high level trained nurses and allied health professionals. Till date the center has 3637 outpatients follow up, 85 cardiac surgeries and 1885 cat lab interventions. CHFE would like to appoint vacant potion.
Duties and Responsibilities
Designs, monitors and evaluates development projects that enable the center to achieve its vision
Researches innovative ways of development and executing business in the institution.
Organizes, trains and runs the administrative team of the center in a way that fosters timeliness, quality of service, client centeredness and competency to enable the health professionals spend their time in patient care and training
Leads the administrative team to create grass root ownership and excellent team spirit
Facilitate and oversee purchase, property administration and facility management units
Supports the management council in planning proposing budget for strategic initiatives and projects  of cardiac center
 Ensures accurate and timely reporting of the administrative and finance activities
Works to create a finance and administration team that is effective and efficient operates   with compliance with relevant financial and administrative regulations and standards of the country
 Continually reviews work practices and procedures for better operational efficiency; and potential issues in strategic programs.  Proactively councils the CEO on solutions and opportunities for improvement.
 Provides advice on business and development to ensure consistent application of CHFE procedures in CHFE projects and initiatives.
 Ensures precise documentation, produces and reviews financial reports  to ensure  fiscal strictness
Designs innovative development and human resource strategies to realize a motivated, compassionate and caring staffs and utilize the work force to a maximum.
 Executes other activities delegated to him/her by the CEO.
Competences
Excellent IT skills
Expert knowledge of the financial, human resource and other administrative regulations in Ethiopia
High ethical standards
Excellent multitask management capacity and ability to work under stressful conditions
VALUES
The ideals by which the Children's Heart Fund of Ethiopia/Cardiac Center Ethiopia
 (CHFE/CCE) strives to carry out its operations through values like compassion, trustworthiness, excellence, innovation partnership and teamwork.
Type of Contract:
Post Level:
Expected Duration of Assignment:
1 year depending on demand for services and good performance
Job Requirements
Educational Requirements
MSC in business administration, Masters in hospital and health care administration, Masters in Public Health or related field with a specific training in the strategies and policies of the country.
Advanced communication skills training.
Experience
Ten years of experience in hospital administration
 Four years as a leader of a health care institution
Applying Instructions
Applicants for the position  must submit a CV shall including Education/Qualification, Professional Certification, Employment Records /Experience through the following address :
Evaluation method:
Only those applications which are responsive and compliant will be evaluated;
Only the top 3 candidates scoring 70 points or higher from the review of the education, experience and languages will be considered for the interview;
Candidates obtaining 21 points or higher in the interview will be deemed technically qualified and considered for financial evaluation;
Applicant receiving the highest combined score and who has accepted CHFE's General Terms and Conditions will be awarded the contract.
WARNING: Do not to pay any money to get a job. Please report fraudulent jobs to info@newjobsethiopia.com