how to use Minch Interactive Voice Response (IVR) Telephone Platform using popular media
Description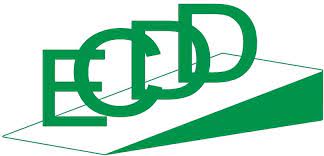 Ethiopian Center for Disability and Development (ECDD)
TERMS of REFERENCE (TOR) For Production and airing of television message on how to use Minch Interactive Voice Response (IVR) Telephone Platform using popular media
Background
Ethiopian Center for Disability and Development (ECDD) is an Ethiopian Development Organization established in 2005 and reregistered at Agency for Civil Society Organizations as Ethiopian development Organization with Certificate no. 0321 under the Proc. No. 1113/2019.
ECDD is working with other organizations to promote and facilitate the inclusion of persons with disabilities and disability issues in mainstream service delivery and development programs envisioning an Inclusive Ethiopia where persons with disabilities exercise the same rights and have access to the same services and opportunities enjoyed by other citizens.
ECDD is implementing "Minch IVR telephone platform with the support of the European Union designed to promote easy access and sharing of disability related information among persons with disabilities, their families, governmental and non-governmental organizations and other responsible stakeholders. Users access the platform by giving a call to tall-free number 6768 without requiring internet or smart phone. The platform is free to the user and helps in bridging information and knowledge gap facing persons with and without disabilities and other responsible stakeholders.  Under this project ECDD has planned to aware users on how to use Minch telephone platform and stimulate responsible stakeholders on how to collaborate on Minch through television.
To this end ECDD is looking for media companies to produce and transmit a television program to aware persons with disabilities and other responsible stakeholders about proper usage of Minch Interactive Voice Response telephone platform, to discuss on the challenges of Ecdd in handling the needs of users coming on the platform and to Request multiple stakeholders working on disability to collaborate with ECDD.
Objectives
Airing of television program will:
·          Aware persons with disabilities, families, friends and responsible stakeholders on proper usage of Minch IVR telephone platform.
·         Help to depict the level  of engagement of users on Minch telephone platform and challenges faced
·         Stimulate multiple stakeholders, service providers, and partners to constantly collaborate on Minch Interactive Telephone Platform and with ECDD.
 Target groups
-      Persons with disabilities, their families, and friends
-      Government, non-government, and private organizations working on disability and mainstreaming disability issues in their service delivery.
Expected Outputs
-      1 Tv program, not more than15  minutes long
Job Requirements
Eligibility: Required Capacity and Skills
Media companies/houses as well as individual media professionals having the following competencies/skills and capacities are eligible to apply for this short-term consultancy service.
·         Profound knowledge on disability issues.
·         Track record in airing media campaigns for the disability and development sector
·         Willing to consider  corporate social responsibility in expressing the price for this service
·         Have a valid license and Vat certificate
·         Commitment to meet the deadlines, with enough resources and human power to make necessary logistical arrangements.
Terms of Payment:
·         50% upon signing of the contract
·         50% upon satisfactory completion and delivery and acceptance by ECDD of the spots transmitted.
Submission of Proposals
Interested and qualified organizations or individuals may send their proposals, along with following information:
1.    Profile, with background on expertise and professional experience of the organization or a detailed CV of an individual media professional
2.    Technical Proposal consisting of:
Proposed air time, with time frame of airing the campaign messages and indicating human resources available for the contract, including team composition and task assignment, annexed with price and placement of the National Television
a)    Time period needed for completion of the contract
b)    Price for TV airing is expected
3.    Financial proposal:  Indicate the Air time, placement and price with detailed budget of payment for director and producer.
4.    Copy of renewed Registration Certificate, License or Work Permit
5.    Other relevant supporting documents
Applying Instructions
Potential firms or individuals are requested to submit technical and financial proposals with all the necessary documents Via www.ethiojobs.net or by e-mail to HRecdd@ecdd-ethiopia.org  or hand-delivered in a sealed envelope to the ECDD Office – Meskel Flower Road behind Dreamliner Hotel. Tele: +251-114-165859 or through p.o.box 1530 code 1250, Addis Ababa, Ethiopia.
WARNING: Do not to pay any money to get a job. Please report fraudulent jobs to info@newjobsethiopia.com