Description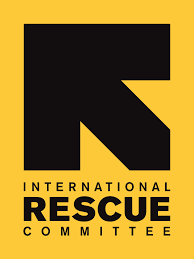 Summary of Duties and Responsibilities:
Under the supervision of HR/Admin Manager, the HR Admin Officer provides general administrative, and human resources management including communication supports for the field office. The position is a senior level management support with key responsibility on human resources management and administrative activities. The position holder is also expected to have versed representation skills and consistent communication with IRC staffs, partners and other clients of organization. He/ She will be responsible for the supervision and support of local recruitment processes, travel arrangement, filling & documentation systems, workshop/meetings organization and maintaining updated staff tracking. The position reports to field office-based HR/Admin Manager and technically to HR/ Admin unit in Addis.
Detailed Responsibilities and Tasks-
Human Resource Management
·         Maintain a thorough knowledge of personnel policies and respond to questions for staff.
·         Ensures that Employee Data is kept confidential and reports are handled securely in accordance with HR policy.
·         Maintains up-to-date tracking of staff database and report to Addis on a monthly basis.
·         Assists the HR/Admin manager to organize a workforce planning session with sector heads annually and facilitate the implementation of the strategic recruiting throughout the recruitment and selection process.
·         Post vacancy announcements both internally and externally as required.  Identify additional posting places locally.
·         Organize interview panel and assist in selection of staff recruitment at field level.  Maintain interview notes and interview tracking sheet for each position interviewed.
·         Checks references for selected applicants.
·         Prepares Employment Contract for local hires (national and incentive) employees and make sure that any new staff has signed all the mandatory reporting policies.
·         Completes all personnel forms required and opens files with all the necessary documents for newly-employed staff.  Send copies of all personnel documents to Addis HR focal person.
·         Organize orientation for staff and make sure on boarding is given on time. Maintain records of orientations provided for each staff.
·         Maintains up-to-date evaluation tracking of all staff (national and incentive). Follow up the timely evaluation of staff with supervisors and Field Coordinator.
·         Maintain records of trainings conducted at field level including trainings conducted for incentive staff and shares with the Field Manager, in close coordination with the field staffs.
·         Participates on the review of orientation manual/book
·         Provides trainings on performance management and assist employees in setting performance objectives
·         Follows up of individual staff performance issues and advice supervisors to take the required measures- report to Field Manager and HR/Admin Coordinator for follow up. 
·         Advice supervisors in disciplinary regulations and policies, assist in drafting warning letters.
·         Coach and guide the HR/Admin Assistant on daily activities and follow on the progress
Administrative Work
·         Make sure personnel files are updated and maintained according to the personnel file check list
·         Maintains up-to-date records of all kinds of leave for the National Staff. Maintain tracking all kinds of leave and report on a monthly basis.
·         Prepares monthly payroll and OT summary sheet and submit to Finance for review.  Send field level approved payroll and OT summary sheet to Addis.
·         Follow up on the HR/Admin Assistant for collection of time and effort sheet reporting in the field and send to Addis according to the schedule.
·         Ensures the submission of medical expense claims of National Staff to the IRC Addis and follows up on the collection of timely refunds.
·         Prepares severance payment for terminated staff and send to Addis for review
·         Prepares back payments and payroll adjustments at the beginning of the month and sends to Addis for review.
·         Ensures that the IRC contact sheet is being updated quarterly and submitted to Addis.
·         Provide HR and administrative support on regular basis to the field staffs
·         Performs any additional tasks as designated by his/her supervisors.
Key Working Relationships
a)       Internal: Field Coordinator, Program, Logistics and Finance Departments and all IRC field staff.
b)       External:  Relevant Government, Non-Government organizations and partners.
Job Requirements
Required Qualifications and Skills:
-  Post graduate or first degree in Human Resource Management, Management, or Public Administration
·         Two and Three years proven work experience respectively,
·         NGO experience is a plus,
·         Supervisory/basic managerial skills.
·         Computer literate especially word and excel.
·         Fluent spoken and written English.
·         Good communication and interpersonal skill is a must.
·         Knowledge of how to use Web based HRM/ Workday and different applications.
·         Ability to lead, train, supervises, facilitate, and motivate other CWI field workers in              their respective tasks in a professional, respectful, and supportive manner.
·         Positive and professional attitude, able to organize, maintain composure and                     prioritize work under pressure, work over-time when needed and able to                            coordinate multiple tasks and maintain attention to detail.
·         Ability to work as a member of a team crucial.
Applying Instructions
 https://rescue.csod.com/ux/ats/careersite/1/home/requisition/9850?c=rescue
Internal Career Site   https://rescue.csod.com/ux/ats/careersite/2/home/requisition/9850?c=rescue
Ethiojobs
Candidates who meet the above qualifications; please send your CV, application letter and copies of credentials through:
P.O.BOX:  249, Assosa
Please include 3 references from current and former employers.
Applications will not be returned.  IRC discourages phone calls or personal visits.
Only applicants meeting the minimum qualification will be short listed and contacted.
Female candidates are highly encouraged to apply!
Your application letter/cover letter must include the following information.
Name of the position you have applied for
Date of application
Summary of your qualifications and experience
Motivation/objective of why you have applied for the job
Permanent Address and present address (if different from permanent) and telephone number if possible also email address
Disclose any family relationships with existing IRC employees.
Are any of your relatives employed by International Rescue committee (IRC)? If answer is "yes", give the following information:
 YES          NO

NAME
Relationship
Position
Office/field office
IRC is an equal employment opportunity employer.  IRC considers all applicants on the basis of merit without regard to race, sex, color, national origin, religion, sexual orientation, age, marital status or disability.
WARNING: Do not to pay any money to get a job. Please report fraudulent jobs to info@newjobsethiopia.com