HR and Admin Officer(Re-Advertised)
Description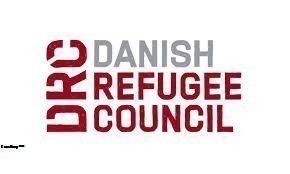 The Danish Refugee Council (DRC), an international non-governmental organization (NGO), has been providing relief and development services in the Horn of Africa since 1997. DRC promotes and supports solutions to the problems faced by refugees, internally displaced people (IDPs), and migrants. The organization has offices across the region, and has been operational in Ethiopia since 2009. With funding from bilateral and multilateral donors, DRC is currently implementing a range of activities across Ethiopia and Djibouti, including WASH and shelter provision, child and youth protection, gender based violence response, awareness-raising of migration risks, protection monitoring of migration routes, and livelihoods support for returning migrants or those at-risk of migration.
Overall purpose of the role:
HR and Administration officer is responsible for performing general administration functions, managing administration staff and play a key role in the overall HR functions including staff recruitment, contracts management, skills development, performance management, orientation, timesheet tracking, supporting DRC Dimma staffing needs and works closely with all managers and supporting the Support Services Manager.
Responsibilities:
Office Administration
Ensure timely payment of office rent and utilities and ensure these are appropriate, safe and functional (i.e. generator, security system, health and safety. communication & internets, photocopies etc.)
Work with relevant support function to ensure timely maintenance of equipment and office supplies.
Responsible for setting appointments, arranging meetings, maintaining calendars, copying files, entering data into computer systems.
Act as a focal point for travel and accommodation and transportation of programme staff, ensuring documentation and maintaining accurate records of related expenses.
versee all aspect of maintaining the DRC guest house and DRC leased houses
Personnel Administration
Maintain a thorough Knowledge of DRC HR policies and ensure employee adherence.
Ensure personnel files are complete and accurate assuring adherence to highest level of confidentiality
Maintain updated Job description database
Oversee leave management, maintain leave tracking ensuring complete documentation for program staff
Management of HR processes:
Assist in the recruitment process ensuring compliance to hiring procedures as outlined in the HR manual.
Facilitate recruitment processes by posting job adverts, collect applications from applicants, administering tests; verifying prior employment by contacting references; scheduling appointments; maintaining records and information.
Monitor expiry of staff contract and advice AM/finance & Admin Coordinator on timely basis
Maintain a s knowledge of HR policies and leave tracking ensure employee adherence
Maintain tracking system of the recruitment process and compile monthly report on recruitments
Maintain and updated job description database.
Facilitate the timely orientation of new staff and organize inductions with relevant departments within DRC
Provide professional advice to project managers on a range of HR issues ensuring compliance to hiring procedures as outlined in the HR & Administration manual.
Ensure the performance management system is implemented on time.
Assist in development of annual staff development plan
Timely enrolment of staff in to insurance benefits package. Assuring staff list is always current
Other
Any other tasks as assigned by the line manager
Job Requirements
Experience and technical competencies: (include years of experience)
4 years' experience for Diploma or above 2-year experience for BA holders
Proven ability to prioritize tasks and meet deadlines
Demonstrated organizational skills and ability to work in complex and difficult circumstances.
High level of personal initiative, integrity, pro-active, stable, pro-active problem solving and a good team-player
Excellent interpersonal and communication skills
Excellent analytical and negotiation skills
Experience in working in NGOs
Proven commitment to accountability practices.
Commitment to learning and implementing organizational policies and procedures.
Knowledge of computers: word processing, database management packages.
Education: (include certificates, licenses etc.)
Diploma or BA in Human Resource Management or other relevant fields.
Languages: (indicate fluency level)
Excellent verbal and written proficiency in English and Amharic
All DRC roles require the post-holder to master DRC's core competencies:
Striving for excellence: Focusing on reaching results while ensuring efficient processes.
Collaborating: Involving relevant parties and encouraging feedback.
Taking the lead: Taking ownership and initiative while aiming for innovation.
Communicating: Listening and speaking effectively and honestly.
Demonstrating integrity: Acting in line with DRC's vision and values
Applying Instructions
Interested candidates who meet the required qualifications and experience are invited to submit updated CV and cover letter explaining their motivation and why they are suited for the post.
We only accept applications sent via our online-application form on www.drc.dk under Vacancies.
Please forward the application and CV, in English through the stated website no later than April 24, 2019.
For general information about the Danish Refugee Council, please consult www.drc.dk.
Gender Equality: DRC is committed to achieving gender parity in staffing at all levels. In light of this, women candidates are particularly encouraged to apply to bridge the gender gap.
Equal Opportunities: DRC is an equal opportunity employer. We value diversity and we are committed to creating an inclusive environment based on mutual respect for all employees. We do not discriminate on the basis of age, sex, disability status, religion, ethnic origin, colour, race, marital status or other protected characteristics
We encourage only qualified Ethiopian Nationals to apply. DRC considers all applicants based on merit.
WARNING: Do not to pay any money to get a job. Please report fraudulent jobs to info@newjobsethiopia.com