HR and Administration Manager
Description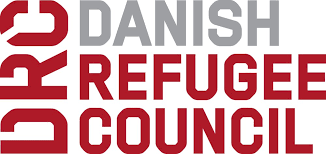 Title: HR and Administration Manager
Location:  Addis Ababa
Reports to: HoSS
Grade-F1
Start of Contract & Duration: One Year
Posting date: November 8, 2021
INTRODUCTION
The Danish Refugee Council (DRC), an international non-governmental organization (NGO), has been providing relief and development services in the Horn of Africa since 1997. DRC promotes and supports solutions to the problems faced by refugees, internally displaced people (IDPs), and migrants. The organization has offices across the region, and has been operational in Ethiopia since 2009.  With funding from bilateral and multilateral donors, DRC is currently implementing a range of activities across Ethiopia and Djibouti, including WASH and shelter provision, child and youth protection, gender based violence response, awareness-raising of migration risks, protection monitoring of migration routes, and livelihoods support for returning migrants or those at-risk of migration.
OVERALL PURPOSE OF THE JOB
Lead and manage Human Resources and Administrative functions
Provide overall advice, coordination and management to the Human Resources and Administration team at the head office and technical Human Resources support to the field offices.
Ensure efficient support to the program in accordance with existing DRC policies and procedures.
DUTIES AND RESPONSIBILITIES
Responsibilities:
Management
Lead and manage the Human Resources and Administration team (including people planning, performance, well-being and development, travels)
Provide technical support, advice and capacity build the Human Resources and Administration team
Advise and assist managers in Human Resources related issues and concerns;
Ensure HR & Administration department functions are fit for purpose by providing capacity building and training to relevant staff (across departments) according to the DRC Operations Handbook and policy briefs;
Lead development of relevant SOPs to clarify roles and responsibilities of staff across department to ensure clarity of processes in line with country HR strategy;
Support the HoSS with development of a HR Strategy for Ethiopia, taking into account gender balance and retention policies, aligned with the overall country strategy;
Lead the implementation of the Microsoft Dynamics 365 HR module across DRC sites and serve as a Super User in the Country Office, providing trainings as necessary;
Ensure all staff receive an updated onboarding package with all departments within 1 week of starting with DRC, improve the induction package as necessary and as the context changes.
Recruitment, development and people planning
Drive and support recruitment and selection activities ensuring compliance with recruitment process
Work with senior management team and senior staff on new staff retention strategies and initiatives
Ensure proper onboarding process
Ensure oversight and consistency in position titles and grades, across all field locations.
Support staff development activities including promoting the DRC Learning Catalogue.
Develop/maintain local processes for staff development making use of the DRC Learning Catalogue.
Assist managers to identify, recommend and approve Learning & Development initiatives for their employees through DRC's Learning Catalogue.
Performance, well-being and compensations & benefits
Proactively respond to and manage performance counselling, employee grievances and disciplinary issues as required, with a focus on building manager competency and ensuring that documentation is kept
Lead the performance management process
Act as an impartial mediator in disciplinary procedures and ensure it is administered in an equitable and fair manner and meets all legal and labor regulations and requirements
Lead people well-being initiatives
Define and review salary structure in partnership with the Senior Management team and coordinate annual compensation review process and compensation adjustments
Human Resources Policies and Support
Maintain and update Staff Human Resources Handbooks as necessary
Proactively pursue continuous process improvement in Human Resources related practices in order to enhance the quality and efficiency of output/delivery.
Work closely with HQ to share information and provide support as required
Administrative HR management
Ensure oversight of relevant lists (e.g. leave, RR) in coordination with managers and field sites
Monitor contract end dates and proactively liaise with managers regarding extension or end of contract
Coordinate the exit process
Ensure oversight of internal and international travel
Ensure timely updating and renewal of organization registration certificates
Legal documents:
Ensure oversight of visas and work permits renewal with the support of a lawyer and Admin & Liaison Coordinator.
Ensure oversight of processing legal paper documents from government offices with the support of Lawyer and Admin & Liaison Coordinator.
Ensure oversight of processing renewal of organization registration with the support of a Lawyer and Admin & Liaison Coordinator.
Ensure oversight of report submission to government offices with the support of a Lawyer and Admin & Liaison Coordinator.
Facilities Office management
Develop/maintain local processes for Facilities management.
Ensure all office infrastructures are appropriate, safe and functioning
Ensure insurance plan is in place for all office buildings and equipment, and updated at all times.
Oversee follow-up and renewal of lease agreements for office premises, guesthouse and expatriate housing
Assist with cost containment through procurement planning and pooling.
Guesthouse management:
·       Management of the guesthouse ensuring all infrastructures are safe and functioning.
·       Ensure guesthouse management procedures and handbooks are updated and applied.
·       Monitor guesthouse planning is updated
Administrative support
Ensure communication of travel policies and monitor compliance to it.
Monitor travel requests are done sufficiently in advance.
Oversee archiving policies are implemented.
Ensure the development and monitoring of trackers for administrative tasks.
As Manager the post-holder is responsible for the following:
Accountable for achieving DRC's strategic goals and objectives within the area of responsibility
Accountable for making significant decisions on what the unit does: its purpose, functions and role, and for making commitments and decisions that require the expenditure of significant unit resources.
Accountable for people management of direct reports, generally at least 3 employees. This includes hiring & firing, objective setting, probation, performance appraisal, development of staff, managing performance, including poor performance, etc.
Accountable for making sound decisions based on DRC policies, MoPs, standards, and the advice of technical experts in DRC
All DRC roles require the post-holder to master DRC's core competencies:
·       Striving for excellence: You focus on reaching results while ensuring an efficient process.
·       Collaborating: You involve relevant parties and encourage feedback.
·       Taking the lead: You take ownership and initiative while aiming for innovation.
·       Communicating: You listen and speak effectively and honestly.
·       Demonstrating integrity: You act in line with our vision and values.
Job Requirements
·       At least 5 years' experience in relevant field, of which at least 2 years in a senior Human Resources and Administration management role within an NGO
·       At least 3 years' experience with people management
·       Proven leadership skills and a competence in people management
·       Demonstrated understanding and working knowledge/experience of Human Resources Management principles, concepts & processes
·       Extensive knowledge on local labor lawµ
·       Excellent skills in handling and advising on complex people management issues
·       Experience in developing Human Resources strategies and policies, and driving implementation
·       Experience using an online system for recruitments
·       Master's Degree or post graduate education qualification in Human resources or Business Administration
·       Amharic required
·       Full professional proficiency in English
Applying Instructions
Interested candidates who meet the required qualifications and experience are invited to submit updated CV and cover letter explaining their motivation and why they are suited for the post.
We only accept applications sent via our online-application form on www.drc.ngo under Vacancies.
Please forward the application and CV, in English through the stated website no later than November 23, 2021.
For general information about the Danish Refugee Council, please consult www.drc.ngo.
Gender Equality: DRC is committed to achieving gender parity in staffing at all levels. In light of this, women candidates are particularly encouraged to apply to bridge the gender gap.
Equal Opportunities: DRC is an equal opportunity employer. We value diversity and we are committed to creating an inclusive environment based on mutual respect for all employees. We do not discriminate on the basis of age, sex, disability status, religion, ethnic origin, colour, race, marital status or other protected characteristics
We encourage only qualified Ethiopian Nationals to apply. DRC considers all applicants based on merit. 
WARNING: Do not to pay any money to get a job. Please report fraudulent jobs to info@newjobsethiopia.com