Description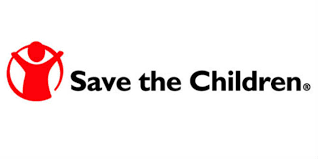 JOB SPECIFIC ROLES AND RESPONSIBILITIES
KEY AREAS OF ACCOUNTABILITY:
(a)   HR officer will be responsible to assist FOM recruitment and selection within delegated authority,
(b)  Induction of new staffs joining the field office HRC & Other Departments
(c)   Staff benefit management (medical, education and leave),
(d)  Staff performance management process,
(e)   Registering new employees on HRIS and Oracle system,
(f)    Follow up of online time sheet submission of Bale field FO on time
(g)   Preparing HR reports and giving HR support like   update and insert HR data in the data base,
(h)  Management of FO staff files/documentation,
(i)    Follow up renewal of contract, ,
(j)    Responsible and insure the newly hired the FO staff documents send it to CO on time and
(k)    Follow up of pension case with Government office
(l)    Manage the HR Assistant activities,
(m) Assistant the FOM in site-level recruitment processes and ensure that relevant staffing structures in all operations departments are in place and are reflective of appropriate gender balance.
(n)  Support the FO to promote professional development by identifying training and capacity building opportunities and ensure protection staff are well versed in SCI code of conduct, accountability, and prevention of sexual exploitation and abuse.
(o)  Support the FOM with collaboration of FO program Managers, to ensure staff objectives are set and that evaluations and performance reviews are conducted on a regular basis including Provision period.
(p)  Ensure for FO staffs online timesheet timely Submission and Registration of HRIS and oracle system,
(q)  Ensuring that all staffs personal file contains necessary information, ensure that employment letter, and other staffs related letters ( contract extension, transfer, promotion, salary adjustment, etc) are properly signed by staff;
(r)   Ensures proper implementation of policies and procedures in relation to Human Resource Management
(s)   Ensuring that all staffs acknowledgement certificate on Child safeguarding, safety & security & rest of Core polices is read & signed & documented in each personal files.
(t)   Provide induction for all newly recruited staffs
(u)  Make sure that staffs leave balance is properly recorded on soft and hard copy
(v)   Managing staffs Pension case other additional HR related activities given by the FOM
Job Requirements
MINIMUM QUALFICATION AND EXPEREINCE
Ø  Bachelor's Degree in Management, Business Administration, or related field
Ø  Minimum of 4 years' experience of in management of HR, in the NGO
environment, including significant field operations experience
Ø  Experience in Oracle system, Taleo ,HRIS
Ø  Reasonable level of proficiency to read, write and communicate in English
Ø  Female applicants are appreciated
Ø  Broad understanding programs management and operations
Ø  Ability to work independently and take personal initiative
Ø  Strong supervisory management skill
Ø  Strong interpersonal skills
Ø  Excellent computer software skills
·       Personal Competencies:
Ø  Eagerness to do the work
Ø  Dedication to objectives
Ø  Punctuality
Ø  Integrity
Ø  Ability to work in a team setting, friendliness and resourcefulness (Teamwork)
Ø  Respectful of oneself and others
Ø  Quality conscious and ready to learn new ways of doing things
Applying Instructions
Please attach a copy of your CV and cover letter with your application, and include details of your current remuneration and salary expectations.  A copy of the full role profile can be found at https://stcuk.taleo.net/careersection/ex/jobsearch.ftl?lang=en
WARNING: Do not to pay any money to get a job. Please report fraudulent jobs to info@newjobsethiopia.com