Description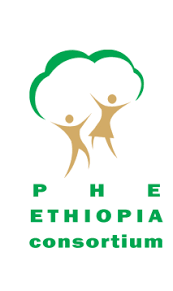 Report to:                  Finance and Administration Manger
INTRODUCTION:
PHE-Ethiopia Consortium, which advocates for an integrated approach for improved livelihood and sustainable well-being of people and eco systems and the success of the Sustainable Development Goals (SDGs) of the country, Currently PHE EC  has 71 member organizations that are working all over the country on social, economic environmental and livelihood including population issues.
Administration Service 
Coordinate and implement the human resource and general service plan in accordance with the specific instruction from the Administration & Finance Manager
Gather inputs for human resource and general service planning;
Maintain and update employees' records in line with human resource policy and procedures;
Ensure the staff recruitment, selection and placement processes of staff through advertisement, interviews and selection of qualified personnel.
Effect staff transfers, promotions and any other alterations as decided with the finance and Admin Manager.
Keep and maintain administrative fillies and all necessary staff documents;
Ensure that all staff are included in the pension and/or PF schemes as per the internal policy of the organization, work closely with the government pension agency.
Follow up staff annual leave and keep proper record in accordance with the organization human resource policy and government labor law procedures;
Follow up and keeping timing record and documentation for employee performance semi-annually.
Follow up and report general service activities such as purchasing, repair & maintenance, property administration & control, stores control, safety, etc;
Respond to inquiries by telephone, in writing, or in person regarding matters pertaining to employees' and general service related activities or issues in consultation with the Administration & Finance Manager;
Supervise, guide and motivate employees working in the organization;
Logistic and Store services:
Supervise drivers on their day to day activities and ensure staffs are getting best service.
Handle vehicle use requests, log sheet of each vehicle and present them to Administration & Finance Manager for approval.
Report vehicles accidents immediately to the Admin & Finance head and take timely action in reporting to the insurance Company.
Ensure timely maintenance of vehicles and keep each vehicle record in a condition that is ready to use at any time needed and follow and control each vehicle's service
Assist in purchase of goods and services through purchaser/driver and present Performa invoices to Administration & Finance Manager
Provide purchase orders in favor of the accepted supplier;
Receive purchased goods from purchaser by checking relevant documents (purchase order, list of packages and unit of measurement of materials); and confirm the purchased material properly issue to appropriate project or person.
Issue materials after checking material requisition against what is available on hand and prepare pass permit to be authorized by supervisor;
Prepare reports for receiving & issuing materials immediately when the transactions took place so that Budget & Accounts can discharge its responsibility;
Reconcile material requisition against issuing report and purchase order whenever materials are received and issued;
File documents (purchase orders, material requisitions, issuing, reports, and receiving reports) sequentially;
Check items in the store regularly for possible spoilage and damage;
Perform any other work-related duties assigned by the immediate supervisor;
Insurance:
Liaise with insurance companies and send monthly update on staff information
Follow up of the reimbursement of unutilized insurance premiums
Serve as a focal point for any Group Personal Accident (GPA) Insurance related issues.
Make sure that all new staff are covered under GPA.
Follow up of Life Insurance for all staff, update staff changes and inform to the contracted insurance company accordingly.
Medical:
Maintain and regularly update data of staff family/dependents to ensure proper utilization of the medical scheme;
Prepare and record staff medical expenses of each hospitals in complete confidence
Duration:                   Permanent
Job Requirements
Knowledge, Skill& Experience:
Degree  in Management, Administration, Human Resource,  Secretarial Science and Office Management or other related fields with 5 years of relevant experience;
Basic computer skills and excellent interpersonal communication;
 Effective organisational and management skills, excellent communication and interpersonal skills, strong team building skills and ability to conduct studies and analysis on HR planning.
Applying Instructions
Any interested and qualified applicants are required to submit their application/cover letter, CV and filled application format within 10 colander days from Aug. 28 to Sep. 7, 2020 using the e-mail: 
phehirut@gmail.com
 or hand delivery to around  Bole Bridge, In front of Brass Hospital, ABCO building 3rd floor at our office or P.O.Box 4408. Only shortlisted candidates will be contacted. Female applicants are highly encouraged
WARNING: Do not to pay any money to get a job. Please report fraudulent jobs to info@newjobsethiopia.com