HR and Safeguarding Officer
Description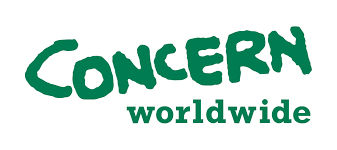 Job Purpose:
The role will require providing professional technical, operational and administrative assistance throughout the programme, with responsibility for developing, implementing and embedding the organizational safeguarding framework. The incumbent will also assist HR team in ensuring a positive work environment where best talent is attracted, developed and retained for the successful achievement of the Concern Worldwide's mission and goals.
Main duties and responsibilities:
Safeguarding:
·       Be the first point of contact for staff, members, volunteers, community members, children and parents for any issue concerning the safeguarding of children and adults at risk, poor practice, and potential or alleged abuse.
Collaborate with Dublin Safeguarding Advisor to ensure the implementation of the Concern Worldwide Global Safeguarding Policy and associated procedures.
Ensure the implementation of the Country office's safeguarding framework, ensuring it is implemented, adhered to and remains current and fit for purpose.
Provide information and advice on safeguarding and child protection to ACs and managers.
Training
·       Organize workshops and refreshment trainings to employees and managers in relation to safeguarding.
Assist in the development and implementation of Safeguarding training materials, handbooks, training events and presentations.
Organizing induction programs for new staff joining Concern in consultation with concerned departments;
Coordinate with HR team on staff and partner safeguarding training ensuring a rolling programme of training and orientation for all new staff.
Coordination
Liaise with other Safeguarding and child protection statutory agencies, NGOs and development partners/programmes developing cooperative relationships.
Represent the country office at inter-agency safeguarding and child protection meetings.
Investigation & Reporting
·       Undertake safeguarding investigations, sometimes in challenging environments and to rigorous timescales/ standards, in coordination with the concerned SMT members.
·       Follow up on reported concerns as per the required standards.
·       Respond to and provide timely support to all staff during safeguarding incidents.
Prepare and share timely safeguarding and child protection reports with SMT as require
Contribute to Monthly, Quarterly and Annual Reports on safeguarding and gender
Recruitment
Support the HR team across the country programme to ensure that safer recruitment procedures are embedded in local and programme recruitment procedures.
Support the HR team to ensure that a gender balance of 40-60 is achieved in all teams.
Payroll and staff benefit management:
Payroll:
Take the leading role during payroll preparation and liaise with the field HR officers and work closely with finance team in the country office.
Gather and update information on new hires, terminations, changes in pay rates, and changes in discretionary withholdings
Handle any payroll related staff complaints in communication with finance department and provide timely response to the complainant.
Ensure that all staff are included in the pension and/or PF schemes as per the internal policy of the organization, work closely with the government pension agency.
Insurance:
Liaise with insurance companies and send monthly update on staff information
Follow up of the reimbursement of unutilized insurance premiums
Serve as a focal point for any Group Personal Accident (GPA) Insurance related issues.
Make sure that all new staff are covered under GPA.
Follow up of Life Insurance for all staff, update staff changes and inform to the contracted insurance company accordingly.
Medical:
Maintain and regularly update data of staff family/dependents to ensure proper utilization of the medical scheme;
Liaise with hospitals that have credit medical service facility contract with Concern Worldwide, update them staff and dependents data on quarterly basis and follow up contract renewal issues;
Prepare and record staff medical expenses of each hospitals in complete confidence
Others:
Assist the HR & Admin manager while working with Cost of Living Adjustment (COLA) and annual incentive
Participate and assist the HR & Admin Manager during salary revision.
Perform any other assignment given by immediate supervisor as necessary.
Emergency Response :
Concern is committed to responding to emergencies efficiently and effectively in order to help affected people meet their basic needs, alleviate suffering and maintain their dignity. To this end, when emergencies strike and the Ethiopia Programme is to respond, all staff are required to actively participate in the response, regardless of location and contribute to the efforts aimed at achieving the humanitarian objective of the organization.
Gender Equity :
·       Ensure that all HR policies and procedures relating to Concern Ethiopia's gender equality strategy are implemented
·       Ensure that all gender sensitive policies and procedures are fully adhered to during recruitment processes
Contribute to promoting a gender sensitive working environment within Concern Ethiopia
Job Requirements
Safeguarding at Concern: Code of Conduct and its Associated Policies
Concern has an organisational Code of Conduct (CCoC) with three Associated Policies; the Programme Participant Protection Policy (P4), the Child Safeguarding Policy and the Anti-Trafficking in Persons Policy. These have been developed to ensure the maximum protection of programme participants from exploitation, and to clarify the responsibilities of Concern staff, consultants, visitors to the programme and partner organisation, and the standards of behaviour expected of them. In this context, staff have a responsibility to the organisation to strive for, and maintain, the highest standards in the day-to-day conduct in their workplace in accordance with Concern's core values and mission. Any candidate offered a job with Concern Worldwide will be expected to sign the Concern Staff Code of Conduct and Associated Policies as an appendix to their contract of employment. By signing the Concern Code of Conduct, candidates acknowledge that they have understood the content of both the Concern Code of Conduct and the Associated Policies and agree to conduct themselves in accordance with the provisions of these policies. Additionally, Concern is committed to the safeguarding and protection of vulnerable adults and children in our work. We will do everything possible to ensure that only those who are suitable to work or volunteer with vulnerable adults and children are recruited by us for such roles. Subsequently, working or volunteering with Concern is subject to a range of vetting checks, including criminal background checking. 
Person Specification : 
Essential
Qualification and Experience
·       BA/BSc degree in Human Resource Management, Business Management, Public Administration, Social Science or relevant field with minimum 4  years' experience preferably from NGOs or
·       MA is advantageous with 2 years' experience with min 2 years NGO experience
Demonstrable experience in developing, implementing and embedding safeguarding and child protection policies and procedures.
Developing and implementing programme safeguarding and child protection induction and training.
Managing safeguarding and child protection reporting and external referrals to statutory agencies.
Maintaining incident records and managing internal reporting.
Partnership working.
Practical experience in Allegation management
Desirable
Effective organisational and management skills.
Excellent communication and interpersonal skills
Strong team building skills.
Ability to conduct studies and analysis
Good skills in conducting inductions and training /presentations
Good networking skills
Skills in documentation including maintaining and filing electronic and hard copies
Ability to  work with minimum supervision;
Ability to multi-task and work within deadlines;
Proficient in use of Microsoft applications, including Word, Excel, PowerPoint & Outlook (or similar software);
Good Knowledge of HR practice, policy and procedures
Understanding of Ethiopia labor law
Professional experience related to Human Resource Management in NGO setting
Knowledge of international humanitarian standards for Human Resource Mgt.
Fluency in of English & Amharic, other local languages will be an asset
Competencies: 
·       Managing your self
·       Communicating and working with others
·       Leadership
·       Delivering Results
·       Planning and Decision making
·       Creativity and Innovation
Change management
What we offer:
·        competitive salary and benefit package
·       Excellent medical benefits (100% cover including dependents)
·       20 days annual leave
·       26 weeks (paid) maternity leave, 18weeks(unpaid) parental leave
·       Opportunities to travel overseas and gain international experience
Applying Instructions
Interested applicants should send non-returnable C.V., application letter outlining how their experience and education fit this vacancy, please note that no need to submit your supporting documents at this stage:
Apply through ethiojobs.net, or in Person to Concern Worldwide Office Addis Ababa Office.
Only short listed candidates will be contacted
WARNING: Do not to pay any money to get a job. Please report fraudulent jobs to info@newjobsethiopia.com