HR Assistant and Office Manager – Hawassa
Description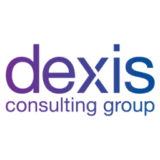 Required No:  One (1)
About the Position
Dexis is seeking an energetic, detail-oriented HR Assistant and Office Manager to support a project with USAID's Office of Transition Initiatives (OTI) in Ethiopia. This is a three-year contract to support activities that will strengthen democracy and national stability in Ethiopia. The Office Manager and HR Assistant will oversee all office administration and office operations, including recruiting, hiring, and onboarding. The HR Assistant and Office Manager will serve as the Human Resources representative for local staff and will manage all administrative staff.
This position reports to the Senior Regional Program Manager. This is a full-time position based in Hawassa City, Ethiopia, with an immediate start date.
USAID's Office of Transition Initiatives (USAID/OTI) Ethiopia Support Program (ESP) aims to deliver fast and adaptable support that helps the Government of Ethiopia and civil society advance democratic reforms and enhance citizen engagement in the governance processes. Dexis Consulting Group (Dexis) is USAID/OTI's implementing partner in providing this assistance through ESP. Dexis Consulting Group (Dexis) is USAID/OTI's implementing partner in providing this assistance.
Responsibilities
Manage program office operations, including team travel.
Supervise Administration Team.
Act as the Human Resources (HR) Lead for Regional staff.
Lead all recruitment efforts for Ethiopian staff and maintains recruiting database.
Assure HR policies and guidelines are being adhered to, local labor laws are being followed, and appropriate measures, policies, and procedures are in place.
Assist in recruiting short and long-term support staff and oversee travel arrangements, clearances, and hotel reservations for all short-term consultants traveling to the field.
Assist in coordinating events or conferences that are to be organized by the project.
Ensure that vendors honor maintenance contract terms for project office equipment and monitors fuel consumption through vehicle logs and fuel purchases.
Supervise general office administration, human resource management, and the daily needs of office operations, including preparing personnel documents, lease agreements, service. agreements, and other administrative responsibilities.
Supervise the administrative assistants and drivers to effectively accomplish and manage the administrative workload to maintain smooth operational functionality of the office.
Communicate with and support the Country HR Specialist and Office Manager in the Ethiopia Field Offices.
Initiate and coordinate any necessary administrative cooperation between the Addis Ababa office, the field offices, and/or the home office.
Monitor administrative activities and ensure that project practices are in line with the policy and procedures manual.
Make recommendations for improvements to project operations and update the policy manual,
communicating these changes to all staff as needed.
Assist as directed in the provision of rapid, efficient, and effective coordination on any emergency employee situation that may arise.
Ensure the security, safekeeping, and maintenance of all program property located on any of the office premises of the project and maintains systems of tracking and disbursement of office
supplies to ensure availability and accountability.
Job Requirements
Minimum Requirements:
Bachelor's degree or equivalent university degree.
At least 3 years of progressively responsible and relevant administrative and management work experience.
At least 2 years of supervisory experience.
Experience with a USAID or other donor-funded program.
Demonstrated understanding human resource management procedures and local labor laws.
Demonstrated knowledge of all aspects of office management.
Ability to ensure compliance with USAID and Dexis policies, procedures, and regulations regarding travel, program operations, recruitment, and HR functions.
Ability to prioritize and manage a high-volume workload in a fast-paced work environment.
Strong written and oral communication skills.
Demonstrated ability to maintain confidentiality and handle sensitive information.
Proficiency in MS Word, Excel, and other basic computer applications.
Experience living and working in Ethiopia.
Fluency in written and spoken, English, and Amharic.
Preferred Requirements:
Advanced degree preferred
Applying Instructions
If you are passionate about this opportunity, apply now!
Interested candidates are invited to submit their application/ motivation letter enclosed with only detail CV written in English as per the instruction stated below before 24 June 2021 through www.ethiojobs.net 
No photocopies of educational/training certificates are required at this stage; applicant who doesn't follow the required application procedure will automatically be disqualified from the competition.
Only those applicants who meet the above requirement will be contacted for interview.
Dexis is an Equal Opportunity Employer, and does not discriminate based on race, color, sex, national origin, religion, pregnancy, disability, age, genetic information, military service, veteran status, ethnicity, citizenship, sexual orientation, gender identity, marital status, childbirth, and related medical conditions, including lactation, or any other protected class under applicable law.
Dexis is not obligated to provide the offer based on this advertisement. 
We strongly encourage qualified women to apply!
Dexis is an equal opportunity employer offering employment without regard to race, colour, religion, sex, sexual orientation, age, national origin, citizenship, physical or mental handicap.
WARNING: Do not to pay any money to get a job. Please report fraudulent jobs to info@newjobsethiopia.com