Description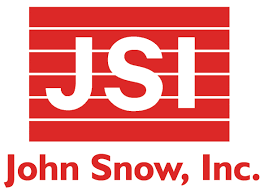 Background:
The Last Ten Kilometers (L10K 2020) Project of JSI Research & Training Institute, Inc. (JSI), with fund from Bill & Melinda Gates Foundation (BMGF) has been implementing community-based maternal, newborn, and child health strategies since 2008 to contribute to the achievement of Ethiopia's Reproductive, Maternal, Newborn, and Child Health (RMNCH) related targets of the Health Sector Transformation Plan (HSTP). Currently, L10K is also partnering with the Children Investment Fund Foundation (CIFF) in Supporting a Transformative eCHIS Implementation in Ethiopia. The project aims to transform Ethiopian community health system using tablet-based technology (eCHIS) to drive accountability and manage performance of health extension workers serving millions of people in 160 districts.
OVERVIEW OF THE POSITION:
This position is a key administrative position to provide day-to-day support for ongoing activities of the L10K & eCHIS projects as related to Human Resources (HR) and logistics.  The HR & Logistics Officer will be specifically responsible to perform tasks related to HR, procurement, inventory management, settlement of utilities, HR/Operations file management, fleet management for the project owned vehicles and rented vehicles. The HR & Logistics officer is responsible for the smooth implementation of the project fleet management policies including the planning of monthly and weekly transport plans.  She/he keeps complete, comprehensive and up-to-date records of personnel files of L10K's & eCHIS project staffs at the central office. She/he also sort and file correspondences of the HR and keep medical and annual leave records of staff. She/he shall support the Administration Manager, Finance & Operations Director and finance Team.  She/he will directly report to the Administration Manager.
KEY DUTUES AND RESPONSIBILITIES:
HR Support:
- Facilitate the recruitment process (JD review, advertisement, screening, interview & selection, draft offer, facilitating all the new staff documentation requirements, etc) of different positions as requested,
- Schedule individual and group level inductions for the newly recruited staff,
- Facilitate staff annual leave, annual performance management, contract extension, termination, advance notice, promotion, transfer, change of position title and other relevant communication,
- Facilitate staff insurance, pension and stamp duty process have been finalized on timely basis,
- Arrange the HR files in line with the project requirements,
- Facilitate recruitment of consultants as requested,
- Process staff exit including staff clearance and work certificate letters as per the termination plan,
- Provide general support to Administration Manager & Finance and Operations Director as needed in HR, Logistics & finance functions.
Operation Support:
- Actively coordinates HR & logistic works with Finance & Operation Director, Admin Manager & the Program Team in planning and implementation pursuant to the project strategies and annual plans,
- In collaboration with the JSI/L10K2020 & eCHIS project procurement committee, conduct competitive procurement process and procure requested materials
- Ensure that incoming materials from suppliers are in good order and properly checked before receipt.
-  Conduct regular follow up to make sure the vehicles deployed in the project activities are properly utilized and the drivers are responsibly providing the service and completing the standard daily log sheet
-  Make sure that the data coming through the fleet management system (GPS devices) installed on each vehicle is properly interpreted and used for the intended purposes which is described in the GPS user's manual.
- Closely work with the vehicle renting company and make sure that rented vehicles are road worthy and meet the standards listed in the service agreement before deployment.
- Maintain a register of inventory of materials procured and update as necessary during procurement and distribution
-  Facilitated travel and visit arrangements for all L10K's project staff.
- Ensured proper and on-time settlement of utilities bills (Electricity, Telephone, Internet and water).
- Maintained files for all agreements related to the project:  project proposal, CSA, Security, vehicle agreement and related administration issues.
- Reviewed log sheet and approved usage of all project vehicles and rental vehicles
- Smoothly handled disposition of properties phase by phase of L10K fixed assets
- Provides primary logistics support when training/workshop/Conferences /meetings are organized at central and regional levels.
- Perform proper distribution of training and printed materials as necessary to partners and grantees
- Follow up on transport service provider's payment and sending timely agreement termination letter
- Coordinate and provide logistics support to the L10K central office and regional offices.
- Oversees and ensures that the office environment is properly equipped and well organized.
- Performs other related activities when required
Finance Support:
- Work closely with Senior Finance Officer & Finance Officer for all expenses to have enough support for finance payments per JSI policy.
- Support payment of per diem and other workshop/training related payments,
- Perform any other duties as allocated by supervisor which are in line with the general concept of this position.
Job Requirements
SKILLS AND COMPETENCIES:
- University degree in Procurement Management, Business Administration, or related field.
- Minimum of 5 years work experience in HR, finance & logistics areas
- Knowledge and experience in handling HR, procurement, finance, logistics for project work
- Outgoing personality with good communication and training skills.
- Ability to be self-directed, creative, take initiative and anticipate changes that can affect the organization's activities.
-  Good command of English language.
- Ability to work and communicate with all levels of employees.
- Ability to consistently demonstrate professional, positive, and approachable attitude/demeanor, and discretion and sensitivity in handling confidential information.
- Ability to act independently on assigned task and exercise common sense, flexibility, and attend to the needs of the employee.
OTHER:
JSI Research & Training Institute, Inc. (JSI) is an Equal Opportunity, Affirmative Action Employer committed to workplace diversity. We are committed to providing equal employment opportunities for all qualified applicants and employees without regard to age, race, color, national origin, ancestry, creed, religion, gender, disability, marital status, sexual orientation, sexual preference, genetic information, political affiliation, or military status (special disabled veterans or veteran status) in any employment decisions. M/F/V/D.
Applying Instructions
Interested applicants who met the minimum requirements should send and apply at WWW. Ethiojobs.net. This is an opportunity for an experienced and highly motivated professional and if you meet the required skill, competencies and experience, please submit your application and CV in English detailing your experience and skills that are relevant to the post. Please do not attach copies of your transcripts, academic degrees or recommendation letters with the application. You will provide them upon request.
Women are highly encouraged to apply.
NB. Only short-listed candidates will be contacted.
Application Deadline:  July 6,2021
WARNING: Do not to pay any money to get a job. Please report fraudulent jobs to info@newjobsethiopia.com