Description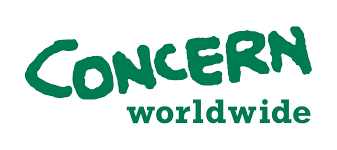 Jo Purpose:
Oversees the human resources responsibilities and activities of an organization. Manage recruitment processes, employee relations, regulatory compliance, and training and development. To ensure that Concern's personnel policies and procedures are implemented consistently throughout each programme in order for Concern to achieve its objectives; ensure consistent, transparent, fair and equal employment opportunity for all, ensure competent package and conducive working environment that attracts and retains competent professionals.
Main duties and responsibilities:
Human Resources Management
Recruitment:                                                              
Assist management to draw up relevant job descriptions and person specifications that fits into the requested job.
Support the HR team during recruitment and selection whenever necessary.
Participating in short listing, testing and interview of position whenever necessary;
Ensure new employees are familiar with all Concern employment procedures and the contents of the HR manual and ensure updated versions of the handbook are circulated to all staff on bi-annual basis.
Provide briefing on PDR for new staff members and assist existing staff in completing their PDR;
Organizing induction programs for new staff joining Concern in consultation with concerned departments;
Training & Development:
Identify training and development needs within an organisation through job analysis, appraisal schemes and regular consultation with Systems Director and Human Resources Department.
Design and expand training and development programmes based on the needs of the organisation and the individual
Work in a team to produce programmes that are satisfactory to all relevant parties in an organisation, such as line managers and senior managers at SMT level.
Consider the costs of planned programmes and keep within budgets as assessing the return on investment of any training or development programme is becoming increasingly important
Facilitate and organize local and overseas staff trainings;
Advise on individual learning plans
Produce training materials for in-house courses
Manage the delivery of training and development programmes and, in a more senior role, devise a training strategy for the organisation
Monitor and review the progress of trainees through questionnaires and discussions with managers
Evaluate training and development programmes Compile staff sponsorship requests and forward recommendations;
Maintain and update staff training and development information and records;
Help line managers and trainers solve specific training problems, either on a one-to-one basis or in groups
Ensure all duties are carried out in accordance with Health & Safety regulations as given in Health & Safety Manual
Assist the Senior HR officer on implementing the internship program of the organizations
Staff Performance Management:
Ensure that managers at all level set appropriate objectives for new recruits for their probation period, undertake timely reviews and advice HR accordingly.
Following the PDR process, conduct training need analyses to identify key training needs in Concern Ethiopia.
Provide briefing on PDR for new staff members and assist existing staff in completing their PDR;
Managing Staff Complaint:
Receive any salary or staff benefits complaints and work closely with the concerned department until the raised complaint is resolved.
Assist the senior HR officer to manage complaints in accordance with the Human Resources Manual.
Liaise with complainants in a sensitive and appreciative manner.
Reporting:
Maintain and regularly update human resources database and prepare monthly head count report
Preparing weekly and monthly HR report as required.
Perform any other assignment given by immediate supervisor
Emergency response:
Concern is committed to responding to emergencies efficiently and effectively in order to help affected people meet their basic needs, alleviate suffering and maintain their dignity. To this end, when emergencies strike and the Ethiopia Programme is to respond, all staff are required to actively participate in the response, regardless of location and contribute to the efforts aimed at achieving the humanitarian objective of the organization.
Gender Equity:
·       Ensure that all HR policies and procedures relating to Concern Ethiopia's gender equality strategy are implemented
·       Ensure that all gender sensitive policies and procedures are fully adhered to during recruitment processes
Contribute to promoting a gender sensitive working environment within Concern Ethiopia
Job Requirements
Safeguarding at Concern: Code of Conduct and its Associated Policies
Concern has an organisational Code of Conduct (CCoC) with three Associated Policies; the Programme Participant Protection Policy (P4), the Child Safeguarding Policy and the Anti-Trafficking in Persons Policy. These have been developed to ensure the maximum protection of programme participants from exploitation, and to clarify the responsibilities of Concern staff, consultants, visitors to the programme and partner organisation, and the standards of behaviour expected of them. In this context, staff have a responsibility to the organisation to strive for, and maintain, the highest standards in the day-to-day conduct in their workplace in accordance with Concern's core values and mission. Any candidate offered a job with Concern Worldwide will be expected to sign the Concern Staff Code of Conduct and Associated Policies as an appendix to their contract of employment. By signing the Concern Code of Conduct, candidates acknowledge that they have understood the content of both the Concern Code of Conduct and the Associated Policies and agree to conduct themselves in accordance with the provisions of these policies. Additionally, Concern is committed to the safeguarding and protection of vulnerable adults and children in our work. We will do everything possible to ensure that only those who are suitable to work or volunteer with vulnerable adults and children are recruited by us for such roles. Subsequently, working or volunteering with Concern is subject to a range of vetting checks, including criminal background checking. 
Person Specification: 
Essential
Qualification and Experience
·       BA/BSc degree in Human Resource Management, Business Management, Public Administration or relevant field with minimum 4  years' experience; or
·       MA is advantageous with 2 years' experience
·       Min 2 years NGO experience
Desirable
Ability to Self-management
Communicating and working with others
Leadership
Ability to  work with minimum supervision;
Ability to multi-task and work within deadlines;
Proficient in use of Microsoft applications, including Word, Excel, PowerPoint & Outlook (or similar software);
Knowledge of databases and skills needed to access, assess, and analyze information; Basic analytical and statistical skills
Good Knowledge of HR practice, policy and procedures
Understanding of Ethiopia labor law
Professional experience related to Human Resource Management in NGO setting
Knowledge of international humanitarian standards for Human Resource Mgt.
Fluency in English & Amharic, other local languages will be an asset
Competencies: 
·       Managing your self
·       Communicating and working with others
·       Leadership
·       Delivering Results
·       Planning and Decision making
·       Creativity and Innovation
Change management
Applying Instructions
their experience and education fit this vacancy, please note that no need to submit your supporting documents at this stage:
Apply through ethiojobs.net, or in Person to Concern Worldwide Office Addis Ababa Office.
Only short listed candidates will be contacted
WARNING: Do not to pay any money to get a job. Please report fraudulent jobs to info@newjobsethiopia.com