Description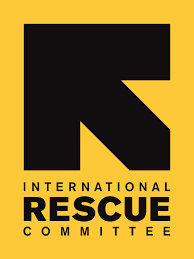 The International Rescue Committee (IRC) responds to the world's worst humanitarian crises and helps people to survive and rebuild their lives. Founded in 1933, the IRC offers lifesaving care and life-changing assistance to refugees forced to flee from war or disaster.
IRC has been working in Ethiopia since 1999 and is implementing coordinated, community-managed programs aimed at improving the quality of lives and recovery of livelihood of the disaster-affected population's through promoting individual participation, strengthening institutions, and emergency response.
Overview
IRC is seeking a HUB Lead in Ethiopia for a 3.5 Years project. The Hub Lead will have managerial oversight over the Hub level activities and team. This includes oversight of financial management, technical operations, and logistics for the Hub. The position holder will be responsible for building relationships with host community, refugee camp, and government stakeholders, and liaise closely with relevant government entities to ensure access and mobility in and around the refugee camps. The Hub Lead is responsible for ensuring that their hub is operating effectively and independently contributing to the overall SHARPE objectives.
Strengthening Host and Refugee Populations in Ethiopia (SHARPE) aims to increase livelihood opportunities for refugees and host communities using the market systems approach. SHARPE will operate in 3 locations in Ethiopia, Jijiga, Dolo Ado and Gambella, with a coordinating office in Addis.
Essential functions
Specific responsibilities include, but are not limited to:
Management
During the inception phase, oversee the analyzed activities of the sectors, ensuring the analysis is progressing as expected against the work plan.
Contribute to the design of the Hub Level work plan and ensure that Hub activities and interventions within the Hub's region are progressing as per work plan.
Contribute strategic decisions regarding pilot interventions and scaling up interventions, drawing on regional knowledge and operational expertise.
Provide expertise on the political economy of the region and how interventions should consider the context.
Offer support in the design of interventions, risk mitigation and solving of potential challenges that Market Analysts may come across.
Lead all aspects of logistics of the Hub, including the use of short-term technical experts and related security and program requirements.
Manage the Hub Team, providing performance management, career development, and human resources support.
Relationship management
Build positive relationships with ARRA and relevant refugee camp stakeholders to facilitate ease of activities in the region. Act as point of contact for local government and high-level stakeholders.
Facilitate relationships with private sector actors and potential intervention partners.
Financial, Risk, and Compliance
Oversee financial management and processes for the region, ensuring adherence to program operations and finance manuals.
Monitor the SHARPE budget.
Ensure that due diligence and compliance regulations are adhered .
Ensure grant management follows SHARPE grant management processes and tools, including thorough due diligence. Conduct internal spot checks on grant compliance.
Act as a security focal person and safeguarding the focal point for the Hub. This involves ensuring all teams are aware of security and safeguarding processes and that all Hub-Team have annually completed security, ethics, and safeguarding training.
Oversight overall staff movement in the region, ensuring staff have security and logistical support required.
Reporting
Contribute to the Hub Level reporting deliverables, including updates on risk management, team performance, activity progress, and political economy analysis of the region.
Oversee document management.
The position holder will be based in the allocated hub Dollo Ado (Md) with regular travel to project areas, Addis Ababa, and within Ethiopia required as needed.
Job Requirements
6 years in BSC degree and 5 years in Msc. in Economics, Development Studies, Business, or a related subject.
Experience working on Market Systems (M4P) program, or assessing value chains and exploring market linkages
At least 4 years of managerial experience on development projects, preferably private sector engagement.
Proven experience in managing multi-cultural and diversified teams on Complex projects in developing countries
In-depth understanding of Ethiopia and refugee and host community development response
Ability to build relationships with multiple partners, including the private sector, donors, and government.
Demonstrated knowledge of monitoring and management tools and mechanisms.
Good understanding of program management in the Ethiopian context and working environment.
Experience working in the humanitarian and refugee context, preferably in Ethiopia.
Experience in preparing security management plans in humanitarian context (preferred)
Knowledge of DFID operations and processes
Proficiency in English (both written and oral) is essential.
Proven leadership skills.
Computer Literate.
Project management experience including partnership management, negotiation skills.
Donor standard proposal and report writing skills
Excellent representational skills.
Excellent communication and interpersonal skills.
Dedicated to the IRC's mission, purpose, and values.
Applying Instructions
Candidates who meet the above qualifications; please send your CV and application letter only through the below IRC career site.
 External
https://rescue.csod.com/ux/ats/careersite/1/home/requisition/10011?c=rescue&lang=en-US
Internal 
https://rescue.csod.com/ux/ats/careersite/2/home/requisition/10011?c=rescue&lang=en-US
Your application letter/cover letter must include the following information.
·         Name of the position you have applied for
·         Date of application
·         Summary of  your qualifications and experience
·         Motivation/objective of why you have applied for the job
·         Please include at least 2 references from current and former supervisors.
Professional Standards: The IRC and IRC workers must adhere to the values and principles outlined in IRC Way - Standards for Professional Conduct. These are Integrity, Service, Accountability, and Gender Equality. In accordance with these values, the IRC operates and enforces policies on Beneficiary Protection from Exploitation and Abuse, Child Safeguarding, Anti Workplace Harassment, Fiscal Integrity Anti-Retaliation and Combating Trafficking in Persons
Gender Equality: IRC is committed to narrowing the gender gap in leadership positions. We offer benefits that provide an enabling environment for women to participate in our workforce including parental leave, gender-sensitive security protocols, and other encouraging benefits and allowances
Equal Opportunity Employer: IRC is an Equal Opportunity Employer. IRC considers all applicants on the basis of merit without regard to race, sex, color, national origin, religion, sexual orientation, age, marital status, veteran status, disability or any other characteristic protected by applicable law.
WARNING: Do not to pay any money to get a job. Please report fraudulent jobs to info@newjobsethiopia.com