Human Resource/Admin Officer
Description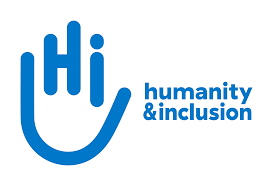 RESPONSIBILITIES
 1.    Keep a welcoming environment and organize the base office/Field office
·     Manage office space and property and keep the office in the best setting in terms of tidiness
·     Provide a hospitable environment for guests visiting the office
·     Handle incoming and outgoing telephone calls
·     Arrange meetings and take minutes of meeting
2.    Ensure a good information and communication flow
·     Maintain hard and soft copy filing system
·     Make sure letters are numbered centrally; copies are filed on time according to filing procedures of the organization and keep track of documents
·     Remind base staff to take a backup of their computers on a bi-monthly basis
·     Perform general clerical duties to include but not limited to: photocopying, scanning, faxing, mailing, and filing.
·     Compose and type letters upon request and perform word processing tasks
·     Translate letters and brief documents from Amharic to English
·     Communicate any procedural changes or notices or decisions to the staff to ensure compliance and consistency
·     Post items, update the notice board and information on the office network server regularly
·     Keep up-to-date contact addresses on database including staff information
3.    Assist administrative management in your area of activity
·     Follow up on court/administrative stakeholders' relations when necessary
·     Support in service contract archive (service, rental, partnership contracts)
·     Be responsible of storekeeping the office stationary and do the inventory at the end of each month
·     Assist the base logistician in making inventory of assets and updating of information on different reporting formats
4.    Be in charge of the base staff/Field office  payroll and maintain its accuracy
·     Properly calculate staff salary in agreement with their contractual terms using the payroll summary table and maintain its accuracy
·     Accurately calculate the necessary statutory deductions from employee salaries and forward to the Field Finance Officer for payment within the set deadlines.
·     Prepare staff salaries payment letter, tax authorities' letters after approval of the payroll summary sheet by the Capital and submit to the Field Finance Officer for payment.
·     Look for information about payroll from HR/Finance from Addis Office
5.    Support in the base human resource management
·     Ensure appropriate recruitment process is followed in Shire/Tigray base prior, during and after contracting
·     Participate in the recruitment process of all support and project staff in Shire/Tigray base office and prepare the necessary documentation
·     Manage the induction process of new staff at the base level
·     Follow up insurance of the base staff (employees joining or leaving the organization) and communicate with the capital on a timely basis
·     Confirm that HR files/archives are well managed, ensure required level of confidentiality and updated timely
·     Manage the base/Field  staff leaves, attendance, time sheet, salary, etc.
·     Advise line managers on outstanding annual leaves compiling for all employees
·     Update staff database for shire/Tigray base staff
·     Draft terminal payments related to staff departure, communicate handover notes to departing staff and facilitate exit interview
·     Regularly replace updated organogram on the board
·     Prepare monthly medical and provident fund summary for all base staff
·     Draft  short term agreements present to operations Manager
·     Compile training plan for the base with line managers and submit to the capital
·     Coordinate all administrative issues of the base staff at the base level
·     Support in the safeguarding activities of Field /Tigray base office
·     Ensure that all Field /base staff have individual objectives
·     Ensure that the necessary appraisal process is conducted on a timely basis
·     Assist for staff travel arrangements and facilitate travel authorization for the concerned staff
This is to list as exhaustive as possible the duties related to this job. Nevertheless, the employee is expected to be flexible according to organization's needs and to accept extra-duties, temporarily or permanently, in respect of working hours and workload.
Job Requirements
Profile Sought for this position(Requirements)
Essential

Desired

Diploma(s) :

 

University degree in law, HR or management or relevant subject
Postgraduate qualification in relevant subject
Experience (type and length of experience required)
1.    At least 2 year experience in INGO administration with particular focus on HR
Competencies (knowledge, capacities required for the post, see guidelines on post-related capacities):

 

1.    Proven communication, interpersonal, representation and negotiation competencies.

2.    Methodological and organisational skills related to Administration and HR.

3.    Good analytical and conceptual skills.

4.    Comprehensive understanding of capacity building issues

5.    Fluency in English

Personal qualities :

 

Capacity to work under pressure

Teaching/mentoring skills

Decision making ability

Ability to represent, liaise and negotiate at different levels.

Good communication spoken and written skills.
Applying Instructions
Interested applicants who meet the above criteria should fill in the attached application form Job application form updated.docx and submit it with a 1 page motivation letter through ethiojobs or email it at recruitment@ethiopia.hi.org on or before the above mentioned deadline.
Please clearly state the position you apply in the subject of your email other wise automatically  disqualified.  Only short listed candidates will be contacted for exam/interview no phone calls please.
We're committed to safeguarding and promoting child protection and expect all staff and volunteers to share this commitment. This position involves working with beneficiaries and is subject to strict safer recruitment checks. The successful candidate will be required to complete a police check and sign self-declaration form to help us verify your suitability to work with children including checks with past employers.
Humanity & Inclusion is an equal opportunity employer and particularly welcomes women and persons with disabilitie
WARNING: Do not to pay any money to get a job. Please report fraudulent jobs to info@newjobsethiopia.com