Description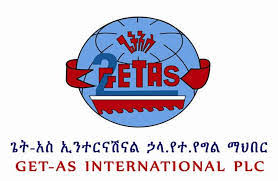 Sons Industries plc

Duties & responsibilities: oversees & perform the following activities

Human Resources: 

HR planning--Regularly review Man power planning ;follow up of employment procedure such as Recruitment, Selection, Orientation and Placement ;Identify and recruit management trainees in order to ensure talent pool for future managers; To make appropriate work standard (job analysis/work analysis) that the job requires by examining the job duties and responsibilities(Job Specification & Job Description) ;Reviews and recommends new or revised personnel policies, procedures and systems that work; Asses the personnel requirement for the future Directs the short and long term planning requirements of human resource development and organizational structure. Gather all demands to create new positions as well as those related to reorganization of services and departments; Classify jobs according to the job classification in place.
 Performance management: Appraise the performance review of subordinates; Advise and coordinate the objectives setting for individuals and teams as well as annual appraisal; manage the planning of objectives setting; Ensure follow-up of objectives realization
HR Development Identifies Training and development requirements of employees and assures the requirements are met
Employee Relation: Provide efficient legal relations & Legal aspects of concerned with procedures system, rule to determine the condition of employment and all aspects of employment relationship.
Change Management. Ensure that the new change initiatives introduced into the organization help to further the organizational objectives and fit in completely with its corporate vision and mission.

Human Resource services:

Manage HR service activities such as application of HR Data base & Annual Leave management, Time Keeping, Pension/ insurance scheme & Archive & Archive & Documentation process

General Services :

Supervise Employee Transport service, Security Personnel, cleaning/Gardening, canteen,etc

Number of Positions: 

Job Requirements

Qualification

Second degree in Management/Business Administration/ Human Resource Management/ Personnel Management/ Public Administration or other relevant field of study

Experience:

 10 and above years of experience in HR management and At least 5 years in senior HR position. Have experience in manufacturing company a must in Food & Beverage Company.

Required Competencies

Knowledge of compensation and HR management practices and approaches.
Knowledge of effective job analysis methods and of survey development and interpretation practices and principles.
Knowledge of performance management program design and administration.
Knowledge of federal and state wage and hour regulations; Labor Proclamations and other related regulations.
Skill in writing conducting job analysis, job evaluation and preparing job descriptions, memorandums, letters, and proposals.
Skill in making presentations to groups and in explaining HR policies and practices to employees and supervisors.
Ability to plan and prioritize work.
Ability to use spreadsheets, presentation graphics, word processing, and database computer software.
Knowledge of people management.
An effective communicator at all levels of the organization.
Using Office Applications and other HR software for making HR analysis and decisions.
Speaking and Writing Oromifa.
Applying Instructions
Interested applicants who can fulfill the stated requirements can submit their application letter with non-returnable CV and supporting documents within 7 (seven) consecutive working days from the date of this announcement via:gizenew06@gmail.com

Or in person Address: - Addis Ababa, Get-As International head office 2nd floor at the entrance of Ministry of Innovation and technology

Work place Sebeta   /Best water factory /

+251 111 552747,  11 1 55 74 85    ,   11 1 55 74 84
WARNING: Do not to pay any money to get a job. Please report fraudulent jobs to info@newjobsethiopia.com