Description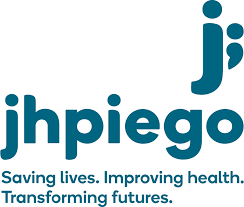 Title:     Human Resources Officer                                                                    Grade: D             
Department: Ethiopia Country Office, Addis Ababa                                       June 2020
Summary Scope of Work:
The Human Resources (HR) Officer, being accountable to the Director of HR and Operations, is responsible for coordinating, facilitating and implementing primarily the HR administration processes in the Jhpiego Ethiopia Country Office. This involves facilitating the hiring process, ensuring HR operating procedures are implemented per standard guidelines and policy, and coordinating staff performance appraisal processes. S/he ensures proper documentation personnel and procedural files. S/he acts in the absence of the Director of HR and Operations when delegated.
Reporting Structure:
Position Reports To:  Director of HR and Operations
Positions Supervised: none
Responsibilities (All staff members of Jhpiego, regardless of the level of their responsibilities are expected to):
model the mission and values stated above
participate in the business development process
contribute to the knowledge sharing and transfer process
make responsible decisions that result in time and cost containment and clear accountability
Result Areas:
Recruitment and Selection (including Induction)
Review recruitment plan for a job vacancy;
Develop and review job vacancies referring JD's for announcements in the newspapers & ethiojobs;
Receives/collects application/motivation letters and CVs and participates in the preliminary screening of applications with hiring managers;
Coordinates interviews and tests; i.e. preparing schedules and necessary documentations, drafting questions for the assessment centre, setting appointments with interview panellists and the candidates;
Attend interviews as necessary;
Draws recruitment and selection minutes and ensures whether they are documented;
Solicits to get duly completed Biodata, References Info, and Salary Proof of the selected candidates and ensure its completeness;
Drafts job offer letters, and employment contracts;
Draft Employment Contract for regular and temporary/fixed term employees, as it occurs;
Get all required internal organizational policies and forms signed by the new hire; i.e. employee manual, Intellectual policy document, etc.;
Develops Induction (meeting) schedule for the New Hires and conducts inductions;
Ensure timely completion of 90-day goals Introductory Performance Plan and its submissions with supervisors and the New Hire, and after 90-days plan thereafter;
Liaising with Operations Team to help the New Hire gets ID & Business Cards;
Liaising with the Insurer for adding the New Hire in the schemes;
Ensure timely submission of different reports required by GHR;
Liaising with POESSA for enrolling the new hire under the pension scheme;
Liaising with ERCA for stamp duty payment due to employments agreements;
Maintain hard documents of recruitments and employees;
Adapting checklist/index for personal files per GHR guideline/standard and ensures completeness of one's file – Biodata, credentials of academics and work experiences, resumes, etc. and keeping up-to-date hardcopy personal files of all existing national and international staff on daily basis;
Assists the Director of HR and Operations in developing and/or adapting guidelines, standard procedures, policies and manuals;
External Resource Person Recruitment
Review the Resource Person document;
Confirm the Resource Person skill and daily rate based on the Resource Person Hiring Guideline;
Performance Management and Development
Ascertains timely setting up of 90-day Goals and submission Reviews, and also setting of objectives after one's 90-day Appraisals/Review';
Assists in drafting annual appraisal process calendar, circulate necessary forms and templates, collate completed annual appraisal/planning forms;
Ascertains the completion of appraisal process per the calendar and drawing of Training & Development Plans for the management team consumption as identified during the individual appraisal and development discussions;
Assists the Director of HR and Operations in devising ways to improve processes and maintain quality to the appraisal process;
Database Management
Maintain soft data/documents of recruitment, employees, consultants;
Maintain soft and hard documents of insurance correspondences;
Manages online data management for employees – iCIMS; i.e. keeping up-to-date the electronic version of all required personal data of the staff;
Ensure complete and up-to-date filing of all Human resources documentations (of policies and procedures) as per the agreed filing system;
Follow-up on expiries of employment contracts (as applicable), work and residence permits (as applicable) and reports to the Director of HR and Operations;
Manages JEMS related changes, registering new employees update as necessary. Manage payroll, annual leave and performance management while also supporting Jhpiego Ethiopia staff.
Ensures maintenance of up-to-date consultancy database in the HR unit;
 Employee Benefits
Assists in preparing expense authorization for various payments to be facilitated by the HR Unit such as Insurance issuances for new employees, surrendered premium cash for terminated employees, and accrued leave days paid (if any), and other necessary payments, as applicable;
Follows up staff insurance matters with the contracted Insurer and ascertains whether every premium claim is set reasonably and within the acceptable range;
Assists in tracking staff insurance cases and liaison with the Insurer with which the organization has an agreement;
Checks medical reimbursements of staff and dependents for completeness and files claims to the Insurer for refund; follows up whether these claims are reimbursed in time;
Assists the Director of HR and Operations in ensuring competitive pay and benefits packages for local staff;
Assists the Director of HR and Operations during local pay and benefits surveys and in maintaining competitive packages for local staff; that Jhpiego participates and preparing expense authorization for various payments to be facilitated by the HR Unit such as Insurance issuances for new employees, surrendered premium cash for terminated employees, and accrued leave days paid (if any), and other necessary payments, as applicable;
Separation
Makes sure that all necessary EXIT procedures are adhered to including whether official resignation letter is tender, notice period is served, any vacation accrued leave days are used up (as possible) or minimized down to nil, clearance form is duly completed and signed, exit interview with the CD or the designate is scheduled and done, all final payments are identified, and a work certificate is ready;
Submit necessary exit information to the Insurer;
Closes the personal file, and also conclude separation from online database;
Interdepartmental Relationship
Review procurement document before it gets signed by the DHRO;
Assist in purchasing committee Bid analysis document review;
Facilitate the monthly HR and Operation team meetings: follow up on action items completion and update the status with Admin Manager and DHRO;
Assist in any operational procedure and guideline development;
Support on the procurement database;
Others
Participates in developing and reviewing of HR working procedures, and polices;
Organize HR quarterly newsletter and share with staff.
Review new policies and updates shared by HQ to adopt locally and organize orientation session in consultation with the Director of HR & Operations.
Ensure compliance with local and global policies;
Involve in the regular SHRM membership meetings and update to the department
Adopt/learn new practices and procedures from similar organizations, organize trainings/orientations as needed/required by Jhpiego Ethiopia staff in consultation with the Director of HR and Operations.
Provides assistance on any other issues related to HR and operations;
Performs other HR and Operations department duties as assigned by the Director of HR and Operations;
In the absence of the Director of HR and Operations, the HR Officer takes the responsibility to fill the gap when delegated;
Job Requirements
Required Qualifications
B.A, Degree in Management from a recognized University
Six to Seven years' experience in Human Resources Management,
Working in similar positions with International NGOs strongly recommended
Strong organizational, coordination and planning skills
Language Requirement: Proficiency in speaking, writing and reading English and Amharic
Computer literacy (Word, Excel)
Skills & Abilities
Ability to write concisely and clearly and to communicate professionally to staff of all levels and instill a relationship of trust.
A team player
Able to work with minimal supervision
Interpersonal Skill Requirements: Excellent communication and interpersonal skills to work in a multi-disciplinary team setup; ability to establish and maintain effective working relationships with Ethiopian and international staff and ensure confidentiality.
Flexible
Attention to detail
Understanding of health and development in Ethiopia an advantage.
Willingness to travel in Ethiopia and internationally as requested.
Applying Instructions
Applicant are expected to STRICTLY follow the below listed application procedures:
Only qualified and interested applicants can submit application letter and well written curriculum vitae saved in one complied PDF format.
Applicants are required to state their current basic salary in their application letter.
Applicants must make sure their application document is saved by their full name in PDF format.
Applicants must specify the location applied for if the vacancy is for more than one location.
CREDENTIALS OR WORK CERTIFICATES MUST NOT BE SUBMITTED.
The job position being applied for must be explicitly stated in the application letter.
Applicants must use this E-mail HREthiopia@jhpiego.org to submit applications and make sure to state the job position title applying for in the subject line.
Applications not fulfilling the requirements stated above will automatically be rejected.
 Equal Opportunity Employer.
Jhpiego offers competitive salaries and a comprehensive employee benefits package. The winning candidate is expected to start within short period after finalization of the recruitment process.
The deadline for applications is September 9, 2020.
WARNING: Do not to pay any money to get a job. Please report fraudulent jobs to info@newjobsethiopia.com