Description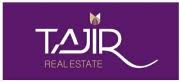 Tajir Real Estate PLC is an emerging real estate company with an ambitious plan and aspiration ready to enter the real estate sector in Ethiopia. We are looking for a talented Human resource officer with proven work experience in Human Resource Management in an organization with a good reputation.
Human Resource Officer
Key Roles and Responsibilities
·       Being actively involved in recruitment by preparing job descriptions, posting ads, and managing the hiring process
•        Gauging needs of the organization's human resource requirements, and accordingly putting a plan of action to fulfill those needs with the placement of talented professionals
•        Maintain employee records (attendance, EEO data, etc.) according to policy and legal requirement
•        Design and implement timely performance appraisals of employees and generating timely appraisal reports and give clear feedback and  suggestions on their performance
•        Maintain a healthy, safe, and inspiring work environment to ensure a level of comfort amongst the employees and eliminate any stressful atmosphere that may hinder the performance of the staff
•        Keeping the organization's practices in tune with the labor laws, tax laws, permissible working hours, minimum wages, and a no-discrimination policy.
•        Handle staffing issues, such as mediating disputes and directing disciplinary procedures
•        draw up, negotiate, and administer labor contracts that cover issues such as grievances, wages, benefits that is compliant with government laws
•        Administer payroll procedures, prepare reports for the accounting department, and resolve any payroll problems or discrepancies.
•        Manage, create and implement employee supervision policy and regulation, monitoring attendance and leave forms
•        Develop and implement compensation and benefits plans
•        Organize and implement training, learning, and development programs
•        Ensures the maintenance of personnel records for all employees, administer and handle correspondence and record-keeping
Performs other related duties as may be assigned
Job Requirements
Requirements
•        More than 3 years of proven work experience
•        Experience in a construction firm is a plus
•        Hands-on experience with HR management systems
•        Solid understanding of the national labor laws
•        Excellent communication skill
•        Leadership skill
•        Ability to foster healthy employee relations
•        BA degree in Human resource management or related field
Applying Instructions
Candidates who are interested in the position and fulfill the above criteria can submit a CV, application letter, and other credentials at our office, Bole Gulf Aziz Building in front of Saro-Maria Hotel office No. 112 or submit your CV online at tajirinternationalplc@gmail.com, in five consecutive working days from the date of the posting.