Description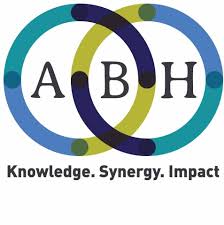 About ABH
Founded in 2007, ABH Partners PLC is a leading consultancy and human resources sourcing management firm in Ethiopia with over eleven years of experience in supporting the implementation of development programs and projects. ABH exists to fuel synergistic societal growth by harnessing local knowledge and international standard. Dedicated to the betterment of societal development, technical assistance and knowledge management, ABH has gained credibility and industry experience in the development sector in general and the public health sphere of Ethiopia in particular. ABH focuses on knowledge management as the enabler and cross-cutting theme across its four major service lines or core competencies: Consultancy, Survey Management, Training and Implementation of projects and programs.
Purpose of the Role
Under the direct supervision of the HR Manager, the HR Officer is responsible for providing support in the various human resources and functions, which include recruitment, staffing, training and development, performance monitoring and employee counseling.
 Major Duties and responsibilities:
·         Advises staff on entitlements, as well as on the interpretation & application of HR policies, procedures, and legislations relevant to HR to ensure that policies/procedures are understood & followed by all members of the organization;
·         Support in HR planning as well as in developing, revising & maintaining HR policies, procedures & systems;
·         Ensure that all contracts, terms & conditions, job descriptions for staff are issued and are in compliance with the local laws, manage timely renewal of employee contract;
·         Keep track of HR activities (recruitments, staffing, annual leaves,  performance evaluations & benefit packages) and submit status report to the HR Manager on regular basis;
·         Manage personnel data and ensure the records is up to date, accurate and kept at highest confidentiality;
·         Liaise with immediate supervisors to make sure that probation period performance review is done on time and submitted to HR department;
·         Coordinate staff recruitment and selection process and ensure compliance;
·         Organize orientation/induction  session for new employees;
·         Responsible for setting up interviews, handling reference checks, preparing job offer/contracts and organizing induction programs; Participates in shortlisting, interviews & inducting new hires;
·         Facilitate new staff registration to the pension scheme, submit all required documents to the Agency on timely manner and ensure employees secured pension ID;
·         Manage employee separation-ensure terminal benefits due to the employee is effected on time;
·         Provide payroll information to the finance department on timely manner;
·         Administer and control entitlements & employee services (issuance or renewal of ID cards, leaves, healthcare, etc) as per the organization's procedures ;
·         Regularly update and maintain personal files, HR database and records; provide information on staffing to immediate supervisor, line supervisors and other concerned bodies;
·         Advises on pay and other remuneration issues, including promotion and benefits;
·         Follow up and facilitate periodic performance planning and reviews and ensure that it is carried out timely and properly for all employees of ABH;
·         Update contract ledgers on monthly basis and present the status to immediate supervisor & the concerned;
·         Participates in the process of annual budget preparation and review of program budgets and performance targets;
·         Examine contract related vouchers and other supporting documents before payment is effected;
·         Handle HR related inquiries and ensure employee satisfaction;
·         Coordinate staff welfare activities and team building activities;
·         Carry out any other duties and/or responsibilities assigned by the immediate supervisor.
Job Requirements
·         MA/BA in Human Resource and Organizational Development, Management, Public Administration, Business Administration and other related field from recognized university
·         For MA holders: Minimum of 2 years relevant  HRM experience
·         For BA holders: Minimum of 4 years relevant HRM experience
·         INGO experience is advantageous,
·         Proven experience in systematizing HR activities in a large size organization
·         Able to understand & work on advanced HR databases (ERP, HRIS etc)
·         High sense of integrity and confidentiality
·         Ability to build relationships with large diverse group of teams,
·         Strong interpersonal and communication skills
·         Profound organizational skill including the ability to prioritize tasks
·         Panning, problem-solving and organizational skills
·         Knowledge of the prevailing labor proclamation and related regulations
·         Excellent oral and written English skills;
Applying Instructions
Qualified and interested applicants who fulfill the above requirements can submit their updated CV along with application letter through jobs@abhpartners.com or www.ethiojobs.com by stating the position you are applying on the subject email or submit in person to our head office located in Bole road, Behind DH Geda Tower.
For more information and detailed Job description, please visit our job portal at www.abhpartners.com/vacancy-announcement-list
Female applicants are highly encouraged to apply
WARNING: Do not to pay any money to get a job. Please report fraudulent jobs to info@newjobsethiopia.com