Description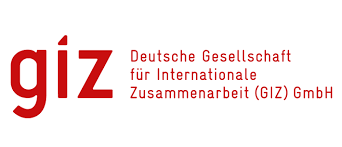 GIZ-Internal/External Vacancy Announcement #159/2021
GIZ Country Office 
As a provider of international cooperation services for sustainable development and international education work, GIZ – Deutsche Gesellschaft für Internationale Zusammenarbeit – is dedicated to building a future worth living around the world.
Around the world, we have over 50 years of experience in a wide variety of areas, including rural and economic development, education and employment, energy and the environment, and peace and security. Together with our partners, we work to deliver flexible, effective and cost-effective solutions that offer people better prospects and sustainably improve their living conditions.
As a public-benefit German federal enterprise, we are committed to meeting our clients' high standards of transparency and accountability. The German Federal Ministry for Economic Cooperation and Development (BMZ) is our main commissioning party. European Union institutions, the United Nations, the private sector and national governments also benefit from our services.
In Ethiopia, GIZ has been implementing development programmes on behalf of the German government for over 40 years together with our national partners. The focus of our work in the country is on vocational education, sustainable use of natural resources, land management and food security, biodiversity and forestry. Other programmes e.g. enhance development of a sustainable textile sector and renewable energies in Ethiopia.
For our Human Resources Department at the GIZ Country Office in Addis Ababa, we are looking for an HR Officer.
 Required Number:                            1(one)
Contract Duration:                            Open 
Job Requirements
Responsibilities and Duties
The HR professional
in consultation with the HR Head, the HR officer coordinates the key HR functions, specifically recruitment and selection, benefit & compensation management, performance management and employee and labour relations.
is responsible for implementing HR procedures as required, specifically operational and administrative tasks and strategic HR aspects
identifies process or communication gaps for continuous improvements
takes over research and drafting of new guidelines, analyses or similar independently
implements national personnel policies in line with labour legislations in consultation with the HR Team
acts independently and integrates others who have been assigned to HR tasks
advises managers and staff on HR issues
The HR professional performs the following tasks:
Tasks
1. Recruitment & Selection
The HR professional organizes and directs the recruitment and hiring process in accordance with GIZ standards.
He/she
advises managers on drawing up requirement profiles and formulating appropriate job descriptions
grades positions together with the manager based on the profiles developed and sets searches for suitable staff in accordance with the requirements for the positions (identifies existing GIZ HR resources, writes job advertisements and ensures publication in appropriate print and/or online media)
evaluates applications received and shortlists candidates on the basis of the requirements or hiring criteria, obtains references, and conducts preliminary discussions
organizes personnel selection (e.g. applicant interviews and) and ensure implementation of written/practical tests, if necessary advises on selection
determines the appropriate contract based on national labour law and the material and formal conditions (limited/unlimited employment contract, distinction from appraiser contract, internship etc.)
documents the selection process, archives the documentation and enters the data in existing HRM and payroll systems
follow up of employee contract extension
2. Benefit & Compensation
Benefit and compensation is salary and other monetary and non-monetary benefits passed on by a firm to its employees. Compensation and benefits is an important aspect of HRM as it helps to keep the workforce motivated.
ensures that payroll functions smoothly
preparing monthly payroll and maintaining payroll related documents and information properly
initiate and follow up periodic payment of income tax
review back payments, payroll adjustment and ensure tracking of back payments
prepare severance and termination related payments on contract termination
benchmark values for appropriate remuneration levels in individual cases
3. Performance Management 
HR acts as mediator between the functional heads or reviewing authorities and the employee to ensure a smooth implementation of the performance appraisal process.
organises the performance management process (information on schedule for staff assessment pre-rating and development talks, filing forms, monitoring documentation on qualification requirements and professional development etc.)
provide training to supervisors and employees so that they take the entire process of performance appraisal gracefully and sportingly.
review and analyse pre-rating results and give feedback to the respective supervisors
collect and analyse performance appraisal results and inform management the results for performance related remuneration decisions
4. Employee and Labour Relation 
The HR professional is committed to promoting effective, fair, and professional relationships between the organization and its employee groups.
Ensuring compliance with GIZ's regulations, employment manual, labour legislations and data protection laws
Providing guidance on discipline matters
Managing the employee grievance
5. Other Duties/Additional Tasks 
In consultation with the manager, the HR professional identifies current issues and potential problems and formulates appropriate proposals, instruments and procedures in accordance with the national personnel policy.
deals with all other organisational and administrative stages in processing, e.g. timely update of entries in SAP-HR for national personnel
writes and updates the employment manual with relevant documents on current hiring conditions. In this context, he/she consults a lawyer specialising in labour law.
prepares personnel letters as required (transfer, Promotion, increment, acceptance of resignation and others).
networks with the national personnel help desk at Head Office and the other HR specialists in the region to share experience on good practices
develops human resources instruments and procedures  in consultation with the HR manager
assumes conceptual and coordination tasks in HR management
performs other duties and tasks at the request of management
Requirements
Educational Qualifications 
University Degree or above in HR, Management, Business Administration, Law, Accounting or similar area (if possible with a focus on HR management) 
Professional experience 
At least 7 years' professional experience in a comparable position.
Experience in an international organization is an advantage 
Other knowledge, additional competences 
high level of digital literacy including (e.g. MS Office; Excel, Outlook, Word, PowerPoint, SharePoint) and willingness to learn new tools and functions independently
good analytical and troubleshooting skills
good knowledge of national labour law
experience in advising on HR issues
intercultural experiences and understanding
endurance and patience to handle busy times and a number of parallel requests
team-player with a friendly and sociable attitude and self-starter
ability to move tasks forward using sound judgment for the best solutions
high proficiency of English language both in speaking and writing
awareness of how to handle HR issues appropriately (confidentiality, data protection)
Applying Instructions
Interested and qualified candidates shall submit their motivation letter along with their non-returnable recent CV via giz-recruitment@lonadd.com
Note:
Please make sure you mention the Vacancy Number 'Human Resources Officer #159/2021' in the subject line of your email application.
Due to large number of applications we categorise applications with the vacancy numbers.
Applications without vacancy numbers in subject lines might not be categorized in the appropriate folder and could be disqualified.
Only short-listed candidates will be contacted
We encourage persons with disabilities to apply for the position. In case of equal qualification, persons with disabilities will be given preference.
Applications from qualified women are encouraged.
"Please refer to our brochure to learn more about GIZ's attractive benefit package."
WARNING: Do not to pay any money to get a job. Please report fraudulent jobs to info@newjobsethiopia.com