Humanitarian Program Manager – Food Security
Description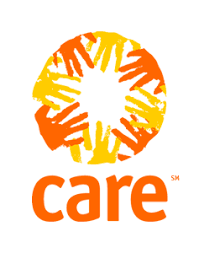 CARE is an international NGO with local staff and community partners in more than 90 countries. We create local solutions to poverty and inequality and we seek dignity for everyone every day and during times of crisis.  These solutions have a broad range, from clean water to access to education; from microfinance to ensuring that everyone has nutritious food; from agriculture and climate change to disaster response. CARE puts women and girls at the center of everything we do because they have proven to be the best hope for creating lasting change in the world.  Our staff live where they work, which makes us effective at understanding the challenges they face. We've been doing this for over 70 years, since World War II. It started with the world's first CARE Package® of food for the post-war hungry in Europe.  Our work today is as important as ever, we believe that poverty and inequality are historic injustices that we can end within a generation, for good. If you share our core beliefs: poverty is an injustice; poverty is solvable; and together, we have the power to end it, join us.
I.                    Job Summary
The Humanitarian Program Manager- Food Security is a key staff member of the Humanitarian Unit. The  primary responsibilities of this position will include the following: input into all humanitarian food security  projects; high-level managerial oversight of all food security  projects in CARE Ethiopia Field Offices (FOs), including oversight of workplans, program quality indicators and budgets to ensure appropriate burn-rates/expenditure; ensure project reports of acceptable quality are submitted in a timely manner; and assist the senior planning and technical manager in ensuring that all donor and government contract conditions are met. In consultation with the senior planning and technical manager and in collaboration with project staff, s/he is responsible for the development of implementation plans and budgets, allocation of appropriate resources to accomplish plans, identification of qualified staff to implement food security projects and ensuring that an appropriate monitoring system is in place to track the progress of and deviations from project implementation plans.
II. Responsibilities   
Job Responsibility #1: Technical Support and Project Management (25%)
Provide technical and managerial oversight and guidance to Field Office (FO) staff in regards to management of all food security projects
Assess and identify technical assistance needs in regards to technical skills, supervision support, etc., for new and existing food security projects
·         Strengthen capacities of FO staff to mainstream and adopt organizational core values, policies, procedures and program approaches (e.g. RBA, GED, underlying causes of poverty, CI program standards and principles) are to ensure that they are clearly understood and adhered to in the daily functioning of the field offices and that information to monitor program progress and organizational performance, including periodic audits, is collected and used for organizational learning, decision-making and reporting, and for promoting innovations
Provide input into the design and development of new humanitarian food security project proposals, concept papers, related budgets, and monitoring and evaluation guidelines - referring to appropriate resource materials, protocols and guidance from both national and international sources
·         Ensure that gender is integrated into all new humanitarian proposals
·         Provide technical support for all food security project needs of CARE Ethiopia (Surveys, Rapid Assessments, Livestock Status Reports, Shelter and NFI needs assessments Baseline Surveys, etc..)
·         Participate in  the design, review and updating of FO Detailed Implementation Plans and field activities for food security   projects
·         Coorindate  operational support for timely and quality project implementation
·         Support FOs to ensure FO program initiatives progressively include communities and local organizations in participatory planning and implementation of humanitarian projects
Job Responsibility #2:    Monitoring and Reporting (15%)
·         Ensure that Field Office detailed implementation plans (DIPs) and EPMTs incorporate existing commitments to donors and government,  and address the Country Office's Humanitarian Unit's Strategic Plans's vision and program goals
Regularly monitor food security project activities against existing workplans and EPMTs to ensure effective and efficient implementation; assess program technical quality and identify any weaknesses and elaborate corrective action plans as needed
Oversee preparation of consolidated reports for donors and government offices
Provide technical support to FOs and assist staff in complying with donor regulations in all food security humanitarian projects
Job Responsibility #3:    Preparation and Monitoring of Budgets (15%)
Assist Field Office staff with preparation of budgets according to donor fiscal year requirements while taking into account past burn-rate performance to ensure realistic and feasible budgeting
Ensure that Detailed Implementation Plans (DIPs) accurately reflect the relevant budgets
Monitor burn-rates and expenditures against approved budgets, and advise the senior planning and technical manager and the senior program and operations manager of any issues requiring attention or follow-up
Monitor currency fluctuations of donor grants to determine their effect on current humanitarian food security operational budgets. Inform and advise the senior planning and technical manager immediately if the currency fluctuations are significant and will impact existing budgets
Coordinate all budget-related activities with the Humanitarian Unit's Finance Manager and advise the senior planning and technical manager of all critical issues in a timely manner
·         Collaborate with the Humanitarian Unit Finance Manager and other finance staff based in the CO to ensure compliance by all cooperating agencies to sub-grant agreements with CARE Ethiopia
Job Responsibility #4: Networking and representation (10%)
·         Attend agricultural task force meetings  at the Regional and Federal level in consultation with thematic area advisors
Coordinate with food security partners to ensure harmonization of approaches (inclusive of agriculture sector , crop and livestock, shelter and NFIs)
Coordinate/network with food security related humanitarian forums to ensure they are informed/updated about all of CARE Ethiopia's emergency food security activities
Job Responsibility #5:    Learning (10%)
·      Monitor developments related to Emergency food security programming, including best practices (both within the country and internationally), and engage in personal development and learning on an ongoing basis
·      Ensure that knowledge and learning is documented and shared with all CARE staff as well as partners and other stakeholders
·      Provide technical input into Terms of Reference (ToR) for final evaluations of humanitarian food security projects, providing feedback and acting appropriately in response to the results of final evaluations
Job Responsibility #6:    Compliance and Audit Follow-up (10%)
Ensure familiarity with all humanitarian food security related contracts and agreements with donors, sub-grantees and contractors
Ensure that FO project managers implementing humanitarian food security  projects follow donor guidelines and CARE policies and procedures
Coordinate with FO project managers and the senior planning and technical manager to prepare responses to internal and external audit findings within the stipulated time frame
Notify the senior planning and technical manager of significant audit findings and develop action plans to address findings with the relevant FO in a timely manner
Monitor implementation of corrective actions to audit findings by FOs, and provide appropriate support to ensure audit recommendations are addressed in a timely and adequate manner. In response to audit findings, recommend actions to be undertaken, as appropriate
Job Responsibility #7:    Staff Management and Supervision (10%)
·         Ensure staff APPAs include KPIs which are continuously monitored and measured against progress
·         Ensure that APAAs (annual and semiannual) are completed in a timely manner and submitted to HR
·         Provides supportive supervision for direct reports
Job Responsibility #8:    Perform other duties as assigned (5%)
III. GENDER EQUALITY
·         Understanding and demonstrated commitment to the importance of gender, youth and social inclusion issues.
·         Demonstrated commitment to principles of Gender Equity, Diversity, Inclusion and PSEAH (safeguarding), as evidenced in previous positions/programming.
Job Requirements
5 years of relevant experience with the first degree
4 years of relevant experience in the context of emergency plus postgraduate degree in food security, international development, agriculture, rural development, disaster risk reduction ( DDR) and related field of expertise
At least 1 year of management experience
NGO experience is a plus
Skills Required
Proven management skills
Project management experience
Proposal and report writing skills
Excellent representational skills
Fluent spoken and written English
Excellent communication and interpersonal skill
Applying Instructions
CARE Ethiopia is committed to preventing all unwanted behavior at work. This includes sexual harassment, exploitation and abuse, and child abuse. We expect everyone who works for us to share this commitment by understanding and working within the CARE Safeguarding Policy and related framework. CARE Ethiopia has a zero-tolerance approach to any harm to, or exploitation of, a vulnerable adult or child by any of our staff, representatives or partners.
CARE Ethiopia reserves the right to seek information from job applicants' current and/or previous employers about incidents of sexual exploitation, sexual abuse and/or sexual harassment the applicant may have been found guilty to have committed or about which an investigation was in the process of being carried out at the time of the termination of the applicant's employment with that employer.
By submitting the application, the job applicant confirms that s/he has no objection to CARE Ethiopia requesting the information specified above. All offers of employment will be subject to satisfactory references and appropriate screening checks.
If you are interested to be part of our dynamic team, exciting work environment and contribute to CARE Ethiopia's mission and vision, please send your CV (not more than 3 pages) and cover letter (not more than one page) through www.ethiojobs.net. 
Only short-listed candidates will be contacted.
Passionate and dedicated candidates who meet the requirement are strongly encouraged to apply, especially women!
CARE seeks to improve the lives of the most marginalized, particularly women and girls. Our diversity is our strength. We encourage people from all backgrounds and experiences to apply.
WARNING: Do not to pay any money to get a job. Please report fraudulent jobs to info@newjobsethiopia.com