Hygiene Promotion Assistant
Description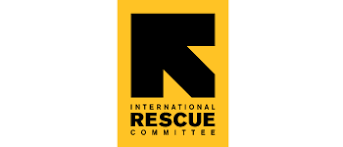 ORGANIZATIONAL DESCRIPTION:
The International Rescue Committee (IRC) responds to the world's worst humanitarian crises and helps people to survive, recover, and rebuild their lives. The IRC has been working in Ethiopia for over 18 years implementing emergency and resilience programming in the areas of WASH, education, livelihoods, reproductive health, gender-based violence, and child and youth protection and development.
The IRC started its humanitarian intervention in Gambella region in 2011. Over the past years it has implemented various Emergency Rapid Response and development projects benefiting both host and refugee communities. Currently the IRC Gambella, under its refugee interventions, is undertaking a comprehensive WASH (Water, Sanitation and Hygiene) as well as health project to contribute, efforts and enhance the living conditions and wellbeing of population (host communities) and the refugee camps of Gambella region.
SCOPE: The Position mainly involves community mobilization works, community level hygiene and sanitation promotion activities, and awareness raising campaigns.
Major Responsibilities
The major responsibilities at this position include, but are not limited to:
·         Reports to Hygiene Promotion Officer
·         Participate in assessment of hygiene and sanitation situation for specific emergency responses
·         Prepare detail Hygiene and sanitation promotion plan at specific intervention areas
·         Disseminate hygiene and sanitation messages.
·         Facilitate community level hygiene awareness campaigns.
·         Assist in Organizing and Facilitating Training for camp community, EHA on Hygiene and sanitation.
·         Assist in Planning, organizing and distribution of emergency supplies to the community.
·         Promote latrine construction.
·         Participate in Data collection and survey.
·         Work closely with other EH team, Implementing partners, ARRA and refugee leaders towards efficient and effective implementation of the response;
·         Produce activity progress reports and submit to the supervisor.
·         Takes additional works as assigned by Supervisor and IRC Management
Job Requirements
MINIMUM SKILLS & QUALIFICATIONS
·            University Degree in Public Health, Environmental Health, Social work or related fields from recognized University with a minimum of one year relevant work experience on hygiene promotion with  I/NGO in emergency and refugee settings; or
College Diploma with a minimum of three years work experience.
·            Previous experience of implementing participatory hygiene promotion and sanitation methods (e.g. PHAST, CLTS/H,) and organizing campaigns on key hygiene themes;
·            Previous experience of implementing institutional (schools & health facilities) hygiene promotions/educations;
·            Ability to work in stressful conditions and with limited social services and insecure environments.
·            Ability to work independently with minimum supervision and in a highly results oriented work culture
·            Knowledge, skill and experience in participatory methods for promoting sustainability of WASH interventions.
SKILLS AND ABILITIES:
·            Strong communication, organizational and interpersonal skills
·            Ability to work as part of a team as well as to work autonomously when required;
·            Very good at computer- Microsoft Office (Word, Excel, Power Point and e-mail);
·            Fluent spoken and written English
·            Supervisory/basic managerial skills
·            Technical and report writing skills
·            Good experience/skill in community mobilization
Applying Instructions
Your application letter/cover letter must include the following information.
·         Name of the position you have applied for
·         Date of application
·         Summary of  your qualifications and experience
·         Motivation/objective of why you have applied for the job
·         Permanent Address and present address (if different form permanent) and telephone number
·         Please include 3 references from current and former employers.
·         Disclose any family relationships with existing IRC employees.
Are any of your relatives employed by International Rescue committee (IRC)?

If answer is "yes", give the following information:

 YES          NO

NAME

Relationship

Position
Office/field office
·         Please send your CV, application letter and copies of credentials to the following address:
International Rescue Committee (IRC), Gambella Field Office: P.O. Box: 275
·         Applications will not be returned.  IRC discourages phone calls or personal visits.
·         Only applicants meeting the minimum qualification will be short listed and contacted.
·       Qualified women applicants are highly encouraged to apply.
IRC is an equal employment opportunity employer.  IRC considers all applicants on the basis of merit without regard to race, sex, color, national origin, religion, sexual orientation, age, marital status or disability.
WARNING: Do not to pay any money to get a job. Please report fraudulent jobs to info@newjobsethiopia.com