Hygiene Promotion Officer(Re-Advertisement)
Description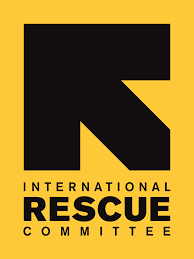 ORGANIZATIONAL DESCRIPTION:
The IRC is a non-Governmental humanitarian organization working worldwide to serve refugees and communities victimized by oppression, natural disaster and violent conflict. The IRC has been working in Ethiopia since 2000 and is currently working in six regions including the Gambella Regional State where it started operations in 2011.
JOB PURPOSE:
Under the direct supervision of the senior EH officer, the hygiene promotion officer will be responsible for the hygiene promotion and sanitation component of EH/WASH project/s at Tierkidi Refugees camp. He/She will be responsible for the implementation hygiene promotion and sanitation component and ensuring program quality, completion of activities within allocated funding and project period, and identifying new needs for program expansion and improvement. The Hygiene Promotion Officer will be spending full of his/her time in Tierkidi camp.
RESPONSIBILITIES
·         In coordination with the senior EH officer, undertake/take part in quantitative/qualitative assessments to identify key risky hygiene behaviors to work on and to capture key achievements with-in the framework of project/s,
·         Work with Environmental Agents and target beneficiaries to identify volunteers/incentive workers for hygiene promotion/education,
·         Undertake assessments to identify appropriate hygiene NFI needs and ensure distribution of the same
·         Train volunteers/incentive workers on basics of hygiene promotion/education, hygiene promotion/education methods/approaches, communication and facilitation skills,
·         Prepare detail implementation plan for hygiene promotion/education activities in coordination with EH Manager and other EH staff,
·         Ensure implementation of hygiene promotion activities as per planned approaches/methods through use of EHA, and volunteers/incentive workers,
·         Work with Senior HP Officer based in Gambella and Senior Hygiene Promotion Specialist on development, testing, printing and positioning of culturally appropriate IEC materials, and monitoring tools and ensure proper use of the same,
·         Prepare weekly and monthly progress reports/updates,
·         Ensure needs of most vulnerable are taken in to account at all stages of hygiene promotion intervention/s,
·         Coordinate and integrate with other IPs in harmonizing hygiene promotion/education interventions,
·         Document and share lessons learned and success stories in relation to hygiene to inform future programming
·         Ensure proper implementation of hygiene and sanitation component of WASH projects with-in allocated budget and timeline meeting international standards.
·         Ensure integration of Water, sanitation and hygiene promotion components of projects
·         Prepare monthly field reports covering all hygiene and sanitation components and submit to EH Manager.
·         Undertake need assessments and contribute in the preparation of new proposals,
·         Visit the camp regularly and provide on-site mentoring feedback to hygiene and sanitation team in the camp.
·         Ensure that   procurements are timely initiated, monitored and prioritized by the logistics team.
·         Monitor and ensure spending against plan and analyze monthly financial reports.
·         Ensure that program spending is in line with original plan and burn rate balances with implementation progress.
·         Work with finance and logistics to ensure the program quality.
·         Support EH staffs and non-EH sectors to ensure a quality program implementation
·         Foster linkages with partners including ARRA and UNHCR for effective implementation of the program
·         Attend Task force and coordination meeting at Camp as instructed by supervisor
·         Any additional tasks as assigned by his/her supervisor
Job Requirements
·         University 1st Degree in Public Health, Environmental Health or any other related field from recognized University, and at least 3 years of relevant experience and 2 Year experience for postgraduate degree.
·         Very good written and spoken English
·         Previous experience of implementing participatory hygiene promotion and sanitation methods (e.g. PHAST, CLTS/H,) and organizing campaigns on key hygiene themes.
·         Previous experience of implementing institutional (schools & health facilities) hygiene promotions/educations.
·         Ability to work as part of a team as well as to work autonomously when required.
·         Very good at computer- Microsoft Office (Word, Excel, Power Point and e-mail).
SKILLS AND ABILITIES
·         Strong organizational and interpersonal skills.
·         Ability to work independently with minimum supervision and in a highly results oriented work culture
·         Experience on hygiene promotion with I/NGO in emergency and refugee settings is plus.
·         Knowledge, skill and experience in participatory methods for promoting sustainability of WASH interventions
Applying Instructions
Please send your CV, application letter and copies of credentials through the following IRC Carrier site or Through IRC Gambella's address PO.BOX:275.
External
https://rescue.csod.com/ux/ats/careersite/1/home/requisition/10169?c=rescue&lang=en-US
Internal
https://rescue.csod.com/ux/ats/careersite/2/home/requisition/10169?c=rescue&lang=en-US
·         Please include 3 references from current and former employers.
·         Applications will not be returned.  IRC discourages phone calls or personal visits.
·         Only applicants meeting the minimum qualification will be short listed and contacted.
WARNING: Do not to pay any money to get a job. Please report fraudulent jobs to info@newjobsethiopia.com