ICLA (Information, Counselling & Legal Assistance) Coordinator (National Position)
Location

Bule Hora, Oromia, Ethiopia

Date Posted

October 15, 2020

Category

Legal



Job Type

Full-time



Currency
ETB
Description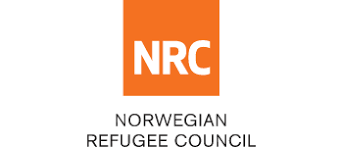 All NRC employees are expected to work in accordance with the organisation's core values: dedication, innovation, inclusivity and accountability. These attitudes and believes shall guide our actions and relationships.
Roles & Responsibilities:
The purpose of the ICLA Coordinator position is to implement the delegated Information, Counselling and Legal Assistance (ICLA) project portfolio
Generic responsibilities:
Line management of ICLA Officers operating in the Gedeo / West Guji region
Adherence to NRC policies, guidance and procedures
Contribute to ICLA strategy development, project proposals and provide input on needs and gaps
Manage and implement delegated portfolio of ICLA projects (activities, budget, assessment, survey, monitoring activities and project documentation in line with proposals, strategies and donor requirements, and ensure high technical quality of implementation)
Provide regular progress reports to the Area Manager and/or ICLA Specialist.
Ensure that projects target beneficiaries most in need of protection, explore and assess new and better ways to assist
Promote and share ideas for improvement and necessary changes in the activities
Ensure capacity building of project staff and transfer key skills
Liaise and collaborate with relevant local authorities and other key stakeholders
Specific responsibilities:
In consultation with the ICLA Specialist, coordinate and facilitate capacity building trainings for humanitarian partners, local authorities and displaced community leaders
Ensure compliance by the ICLA Officers with ICLA policies, and implementation of ICLA case management and M&E tools
Implement HR related processes (recruitment, orientation, training, performance appraisal) with respect to the ICLA Officers and other members of ICLA team
Ensure compliance by the ICLA Officers with NRC's Human Resource, Financial, Logistics & Security policies and procedures, and amicably resolve any challenges that arise between the ICLA Officers and NRC's support departments
Regularly attend relevant Protection Cluster/Sector meetings in area of operation to represent ICLA, gather and share information with partners, advocate on behalf of vulnerable displaced persons facing civil documentation, legal identity, and related challenges, and contribute to the provision of effective and timely humanitarian assistance to displaced persons
Work with ICLA Officers to implement ICLA activities relating to Housing, Land, and Property and Legal Identity in Gedeo and West Guji
Foster productive relationships between ICLA and local authorities / humanitarian partners
Promote synergies between ICLA and other departments within NRC
Be an active member of the Shire Area Office Management Team (AMT)
Any other task relevant to the position as requested by the line manager
Job Requirements
Generic professional competencies:
·         Previous experience from working in a humanitarian/recovery context
·         Documented results related to the position's responsibilities
·         Strong communication, interpersonal, analytical and negotiation skills;
·         Strong organizational and team building skills
·         Ability to prioritise responsibilities, carry out multiple tasks simultaneously, and meet deadlines
·         Knowledge about own leadership skills/profile
·         Ability to work independently whenever required
Context/ Specific skills, knowledge and experience:
·         A University degree in law is strongly preferred and will be considered a very strong asset; alternatively, a degree in social science, political science, or a related subject will be considered if the candidate has a sufficiently strong background in protection related work
·         Minimum 4 years work experience.
·         Experience from working in a protection or legal assistance implementation position in a humanitarian/recovery context, including the delivery of technical capacity building trainings
·         Experience with child protection related issues will be considered a very strong asset
·         Experience in project management, including supervision of staff and ensuring compliance with internal policies and procedures
·         Significant experience in monitoring, evaluation and reporting on project activities
·         Prior experience of representing an I/NGO, and advocating on behalf of beneficiaries, in public forums (e.g. Protection Cluster/Sector)
·         Advanced computer skills, especially in Microsoft Word, Excel, Power Point and Outlook
·         Fluency in written and spoken English.
·         Konwledge of Oromifa or Gedofa is an added advantage
Behavioral competencies:
·         Planning and delivering results
·         Empowering and building trust
·         Analyzing
·         Handling insecure environments
·         Team work and team management
Applying Instructions
Interested candidates who meet the above criteria are invited to send in their application letters including updated curriculum vitae with day-time telephone number and contact details of three work-related referees through www.ethiojobs.net OR www.webcruiter.nrc.no (If it is possible, attach photocopies of the most relevant educational certificates/testimonials). Applications should reach NRC latest by October 28, 2020.
NB: only shortlisted candidates shall be contacted.
"Female candidates are strongly encouraged to apply as NRC offers attractive salary and benefit with on-the-job training opportunities!"
WARNING: Do not to pay any money to get a job. Please report fraudulent jobs to info@newjobsethiopia.com